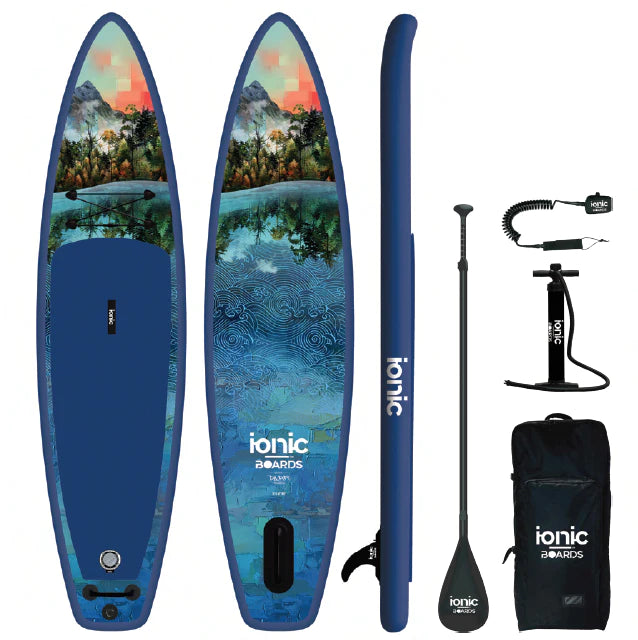 11'3 Touring
Want to pick up your speed? This Ionic touring board is designed to be more streamlined for optimized speed, with a squash tail to allow for stability. We consider this board a hybrid between recreational paddling and traditional touring style paddling.
The stunning custom designs by famous artist Travis Parr are not the only unique quality of this model. With only a 4.7" thickness, versus the standard 6", you'll feel the lightness under your feet with a smoother ride.
Your Ionic packages includes:

Ionic Inflatable Paddleboard
Stop Rip Bag with Wheels (TSA/CTSA Approved)
Aluminum 3-piece Paddle (Carbon Paddle Included on 11'3 Touring
10' Leash
High Capacity Hand Pump
Universal 8" Fin
Repair Kit
We ship all orders over $100 free Canada wide. Some exclusions may apply. Click here for more details.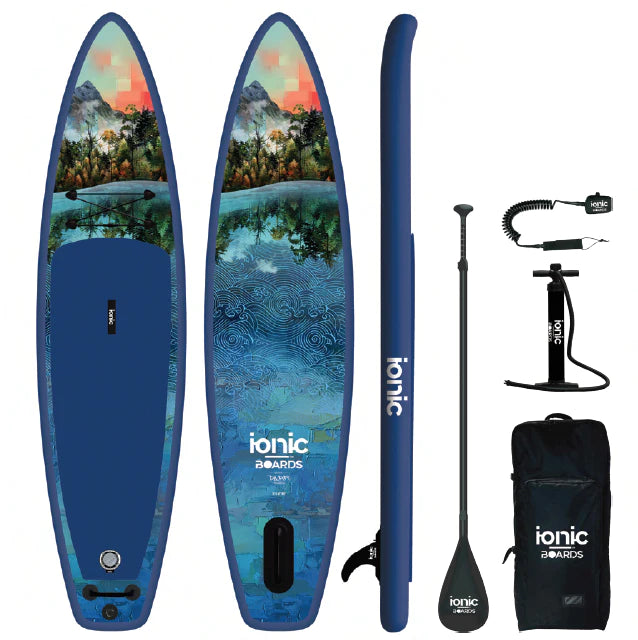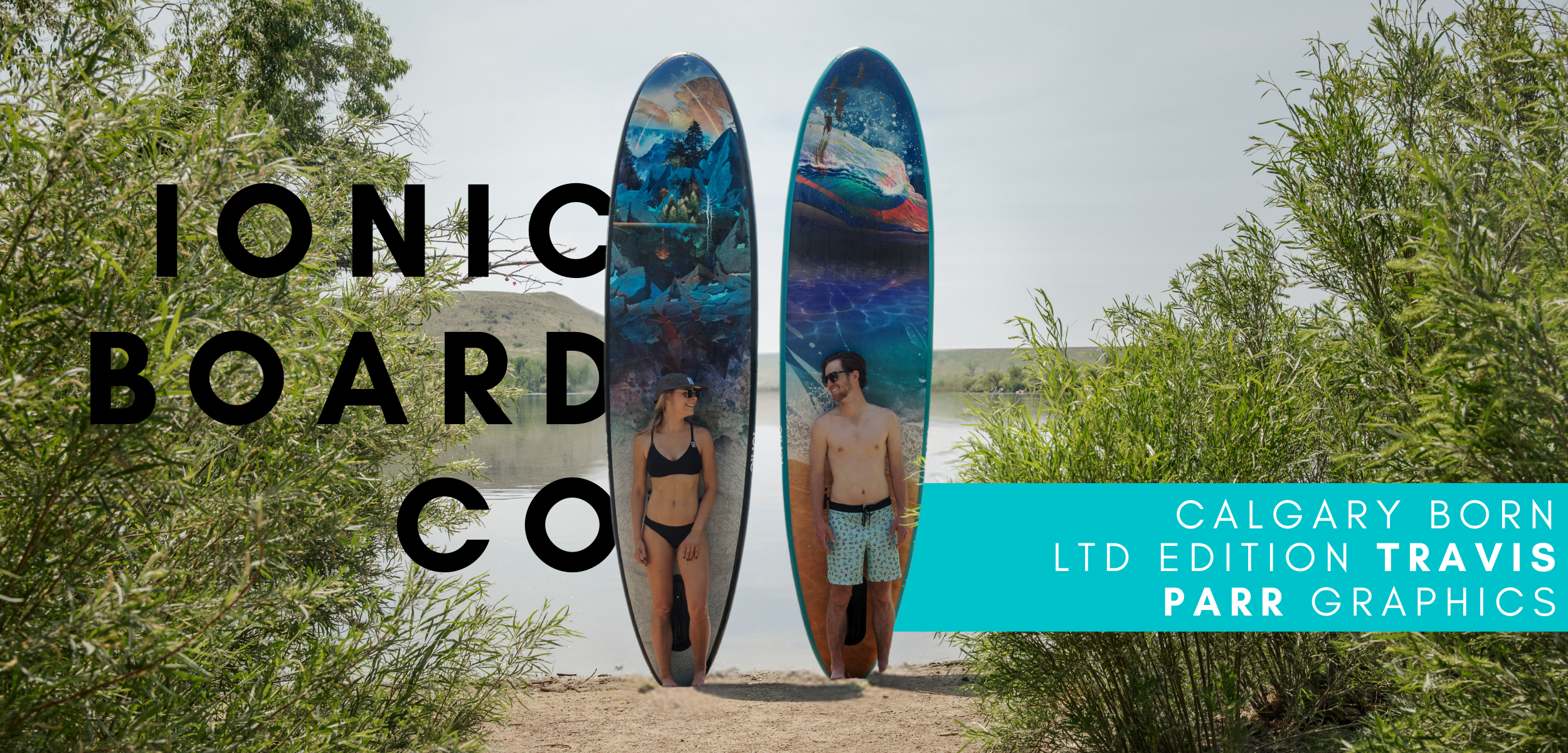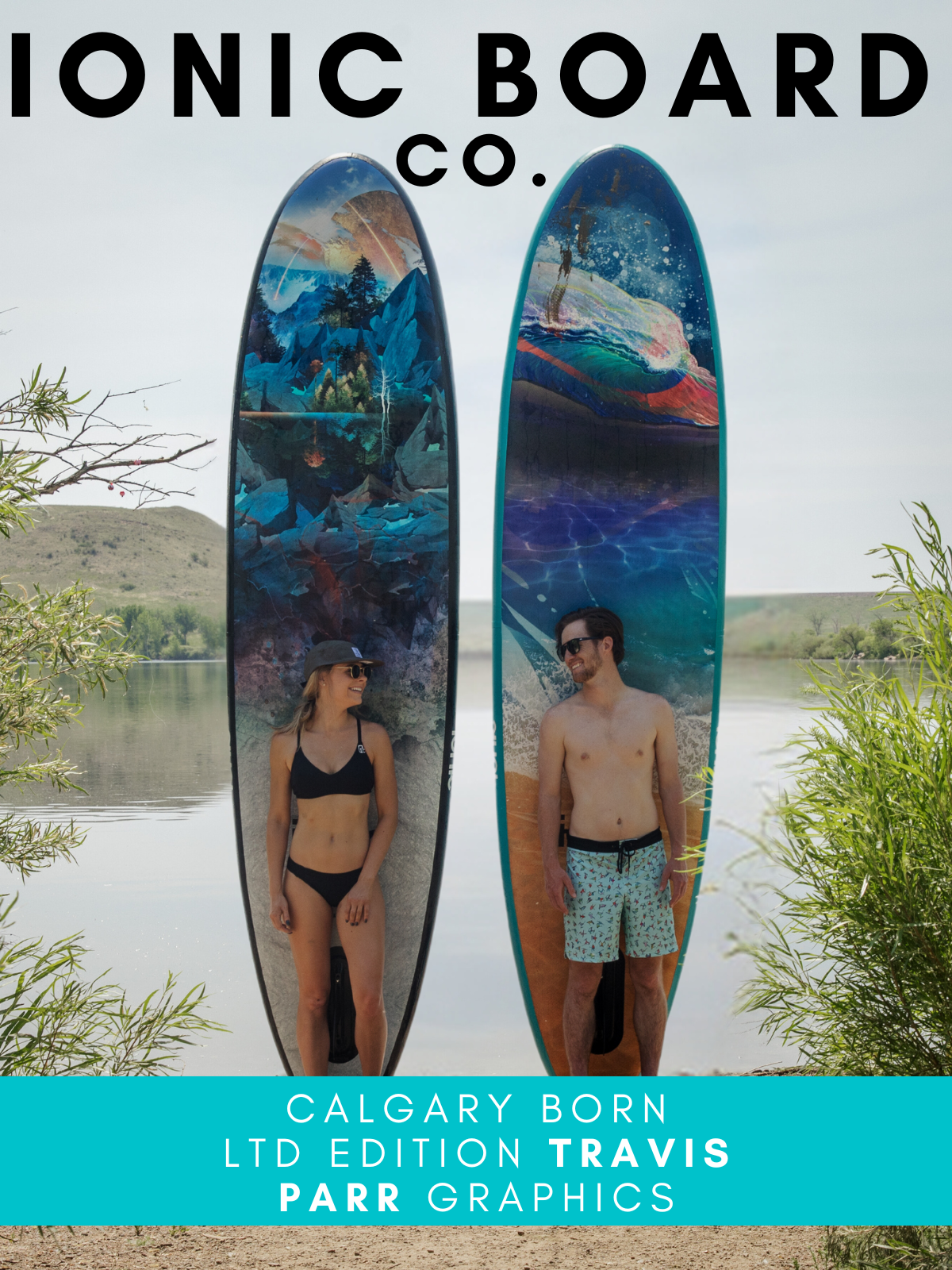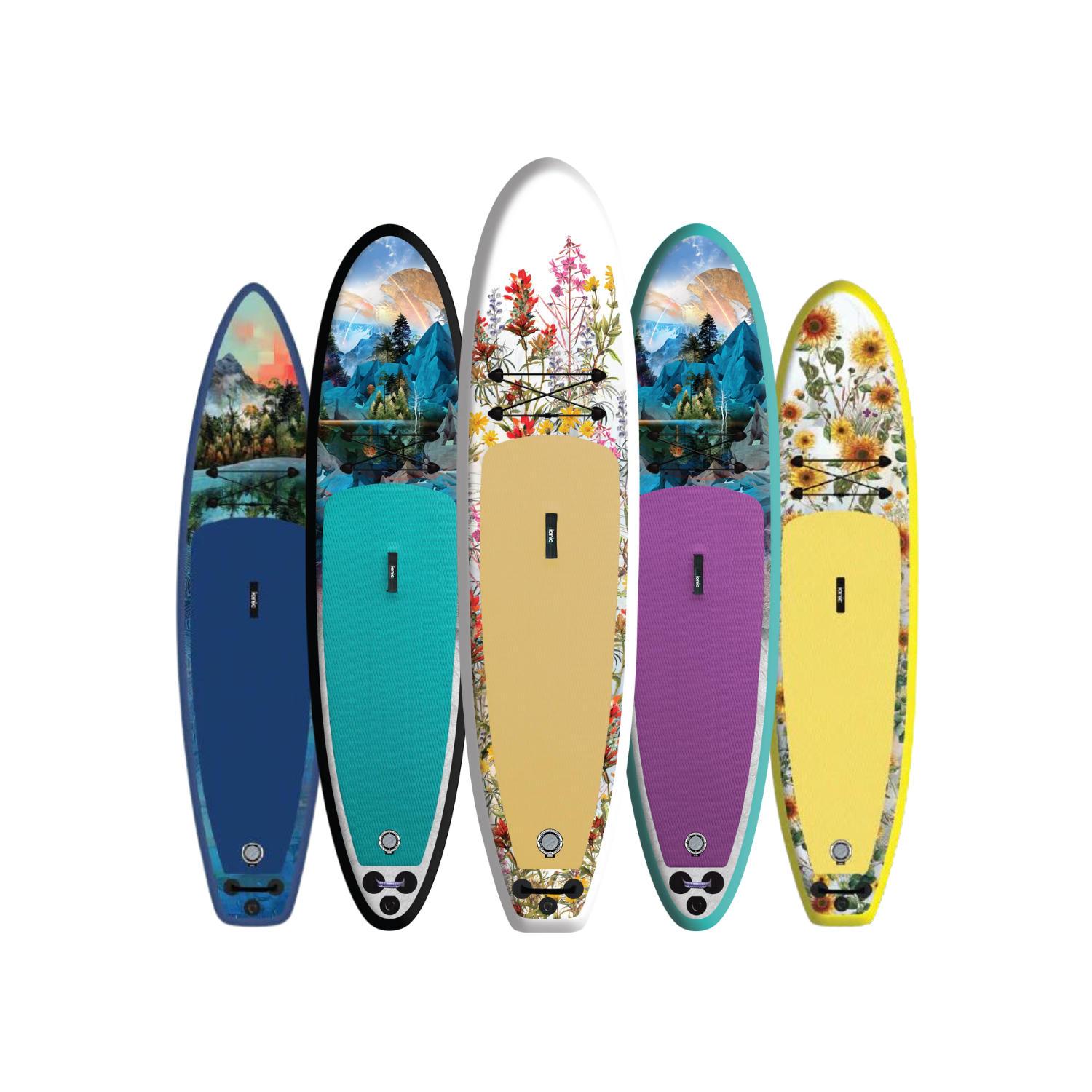 Air Ride Construction
Multi-Stage Quality Control
Each individual layer is pressure tested for 24 hours before advancing to next production stage to ensure an impermeable seal on all layers.
Perfect Shape
Precise laser measurements quality control the boards for proper rocker and evenness.
Supreme Rigidity
Constructed with highest tensile strength drop-stitch fibers for supreme rigidity.
Extreme Durability
Reinforced with maximum denier, Military Grade PVC for extreme durability.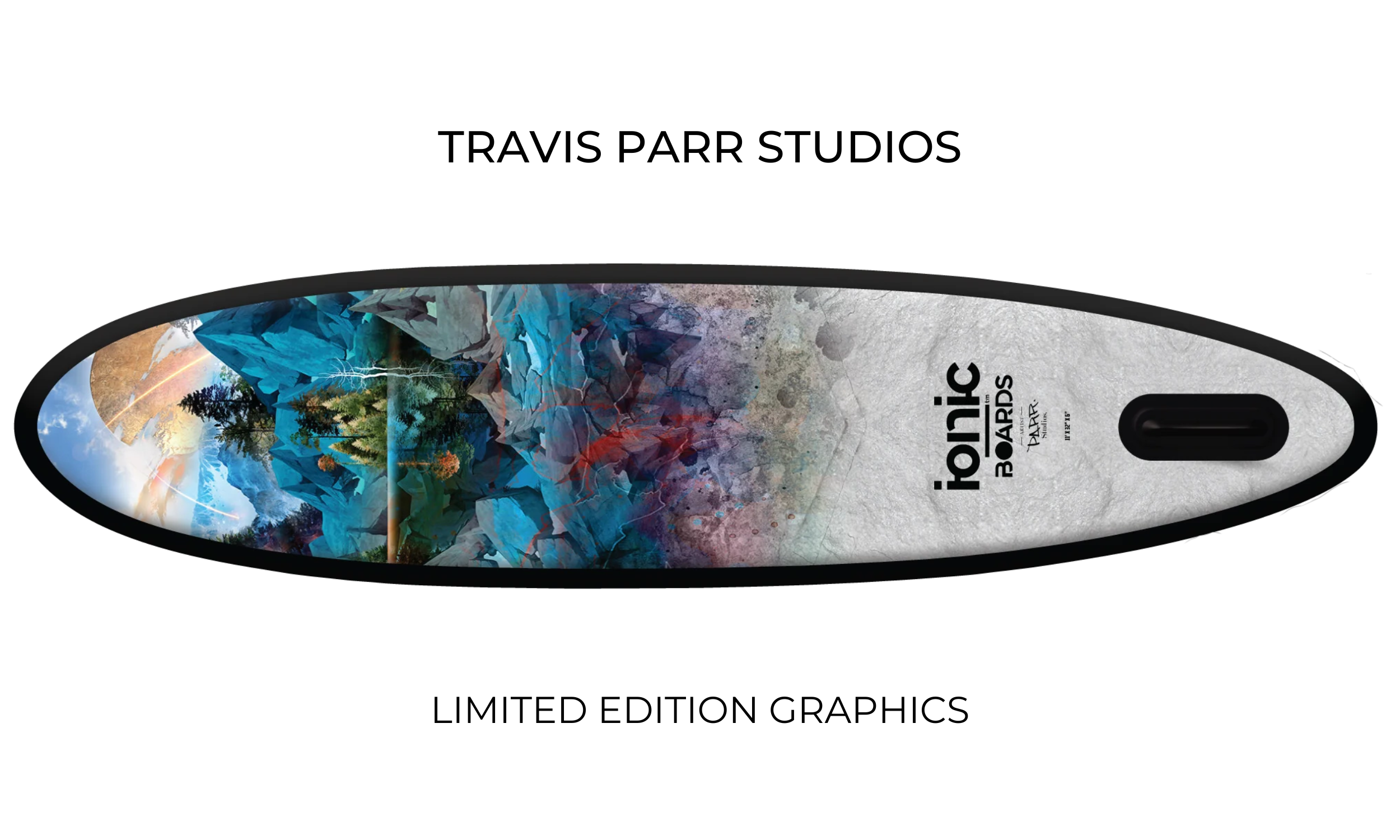 Before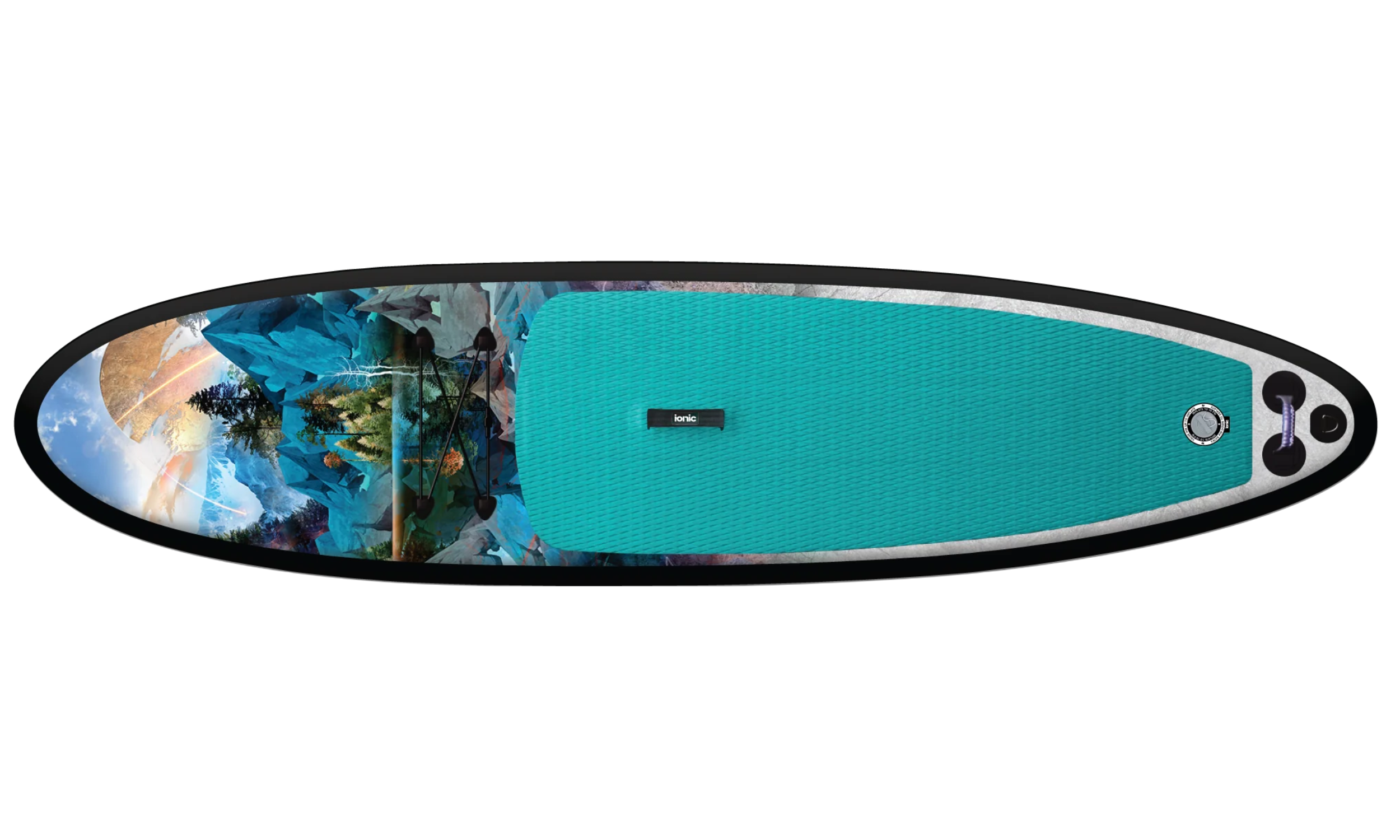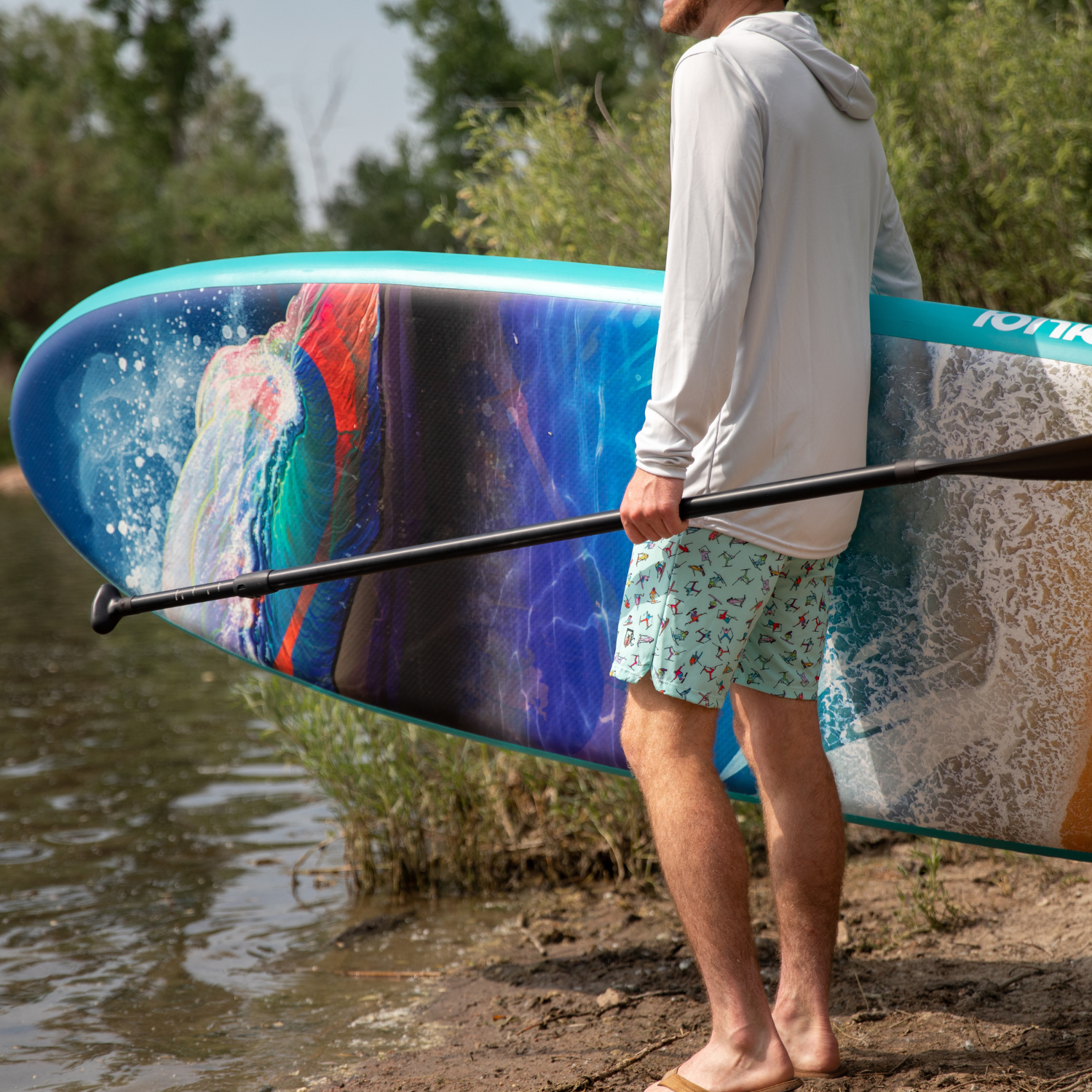 Award Winning HD Graphics
Discover a wave of creativity with our paddleboards featuring the incredible artistry of Travis Parr!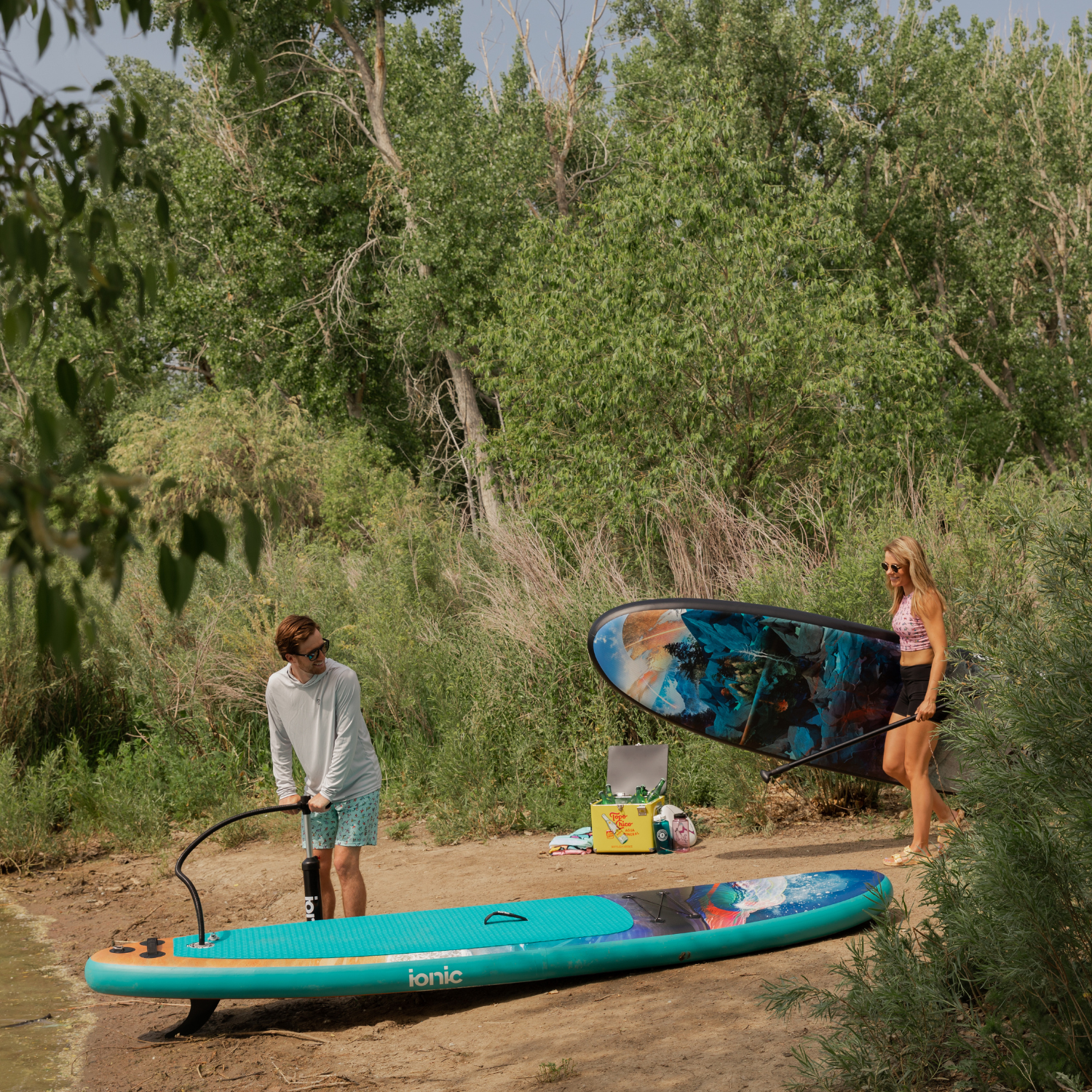 High Quality Accessory Package
Top quality boards means top quality accessories. Every piece of your full package is designed for comfort and durablity.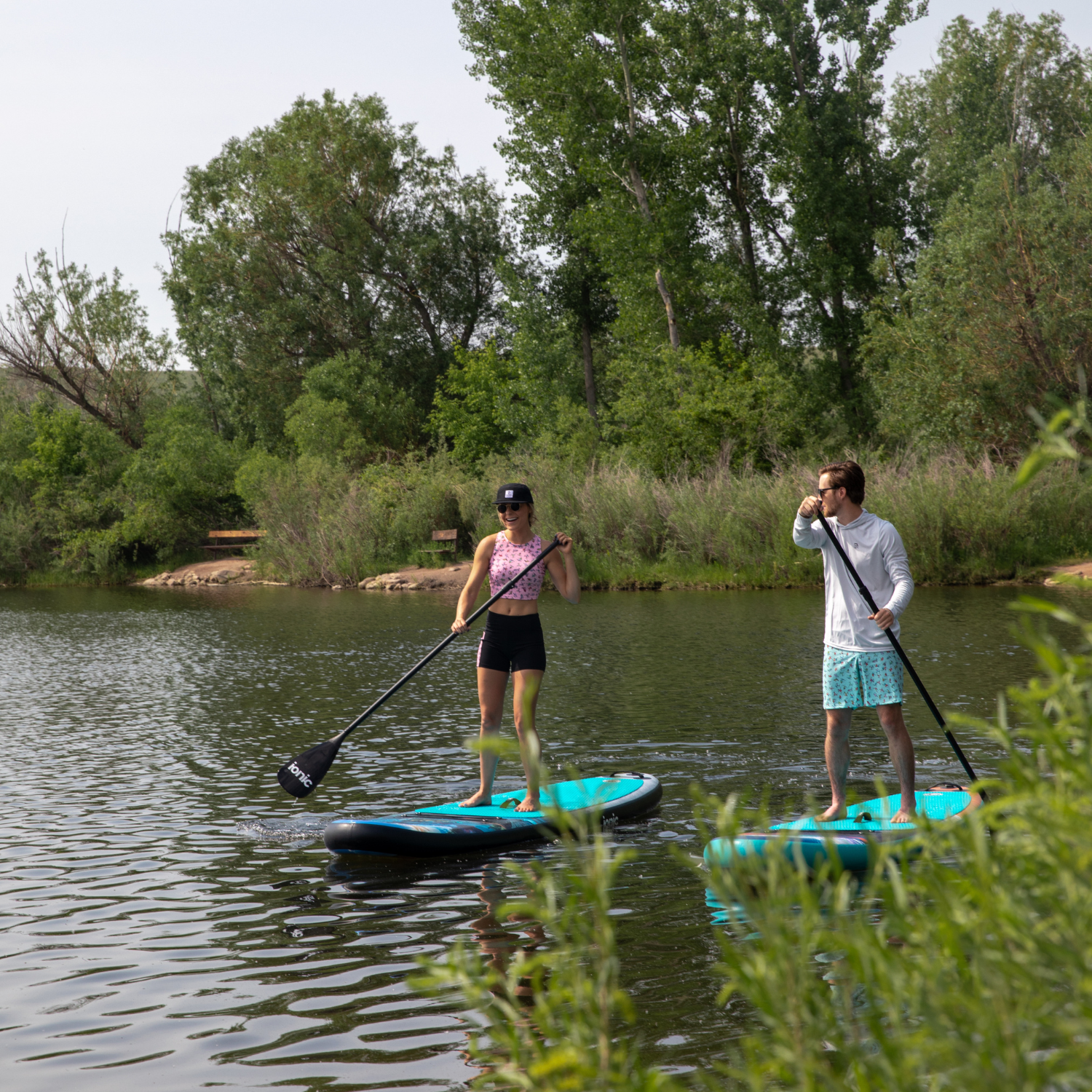 Fully Loaded
Experience paddleboarding like never before with the comprehensive Ionic paddleboard package, carefully curated with top-of-the-line equipment.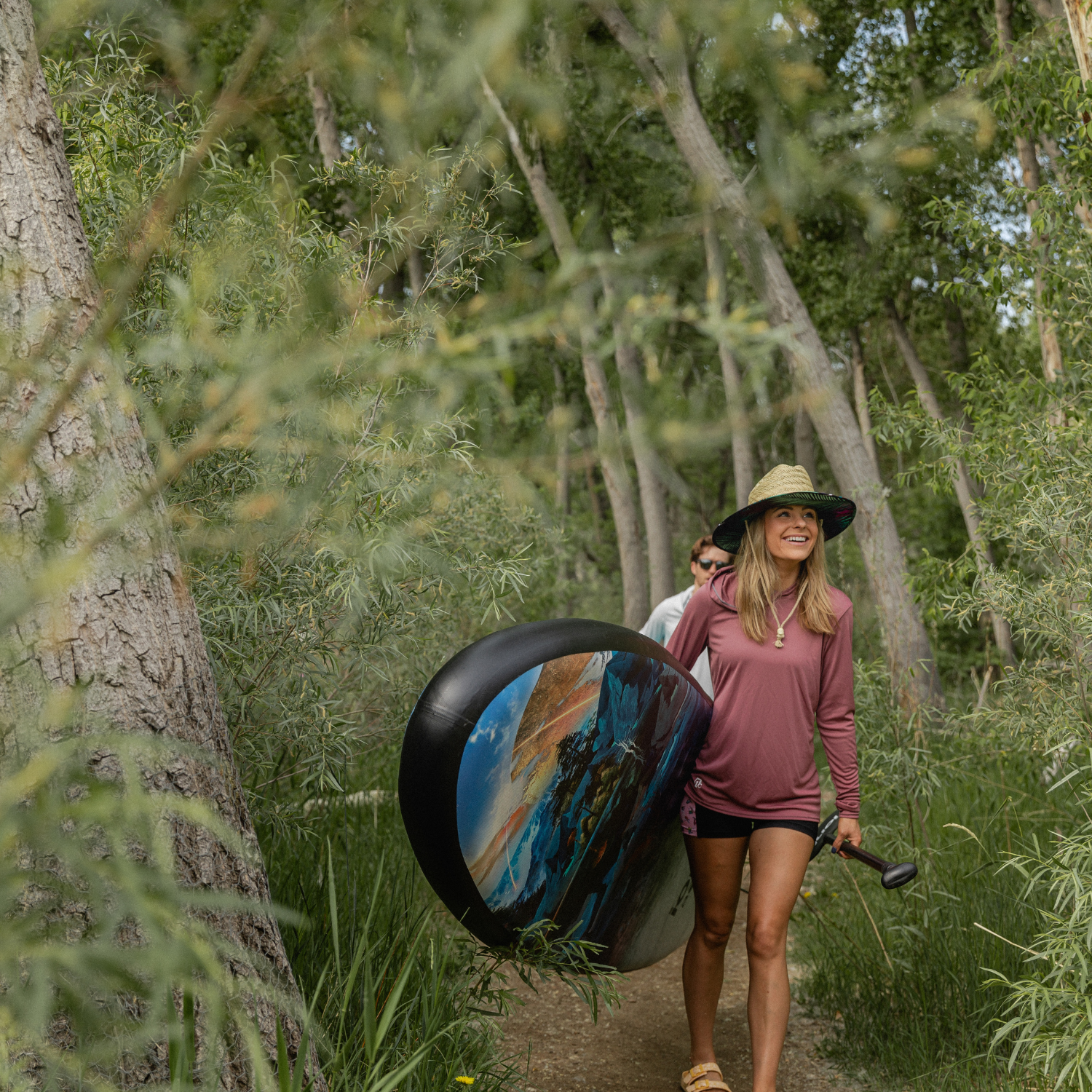 Optimum Speed Universal Fin System
This board is designed with a single removable univsal fin system. This means we've ditched a thruster, or three fin, system to minimize drag and increase glide. This board's design is largely recommended for recreational paddling, and long distances.
The removable system allows you to pack up your board with no bending to your fin, as well as optional fin sizes and shapes for different rider styles. Your kit includes an 8" hard fin that will accomodate most paddlers, but can be switched out to suit your paddling needs.

3 fin systems are generally recommended for paddlers looking to surf the swell. If that's what you're after, check out our rigid surfboards.
This product has no reviews yet.