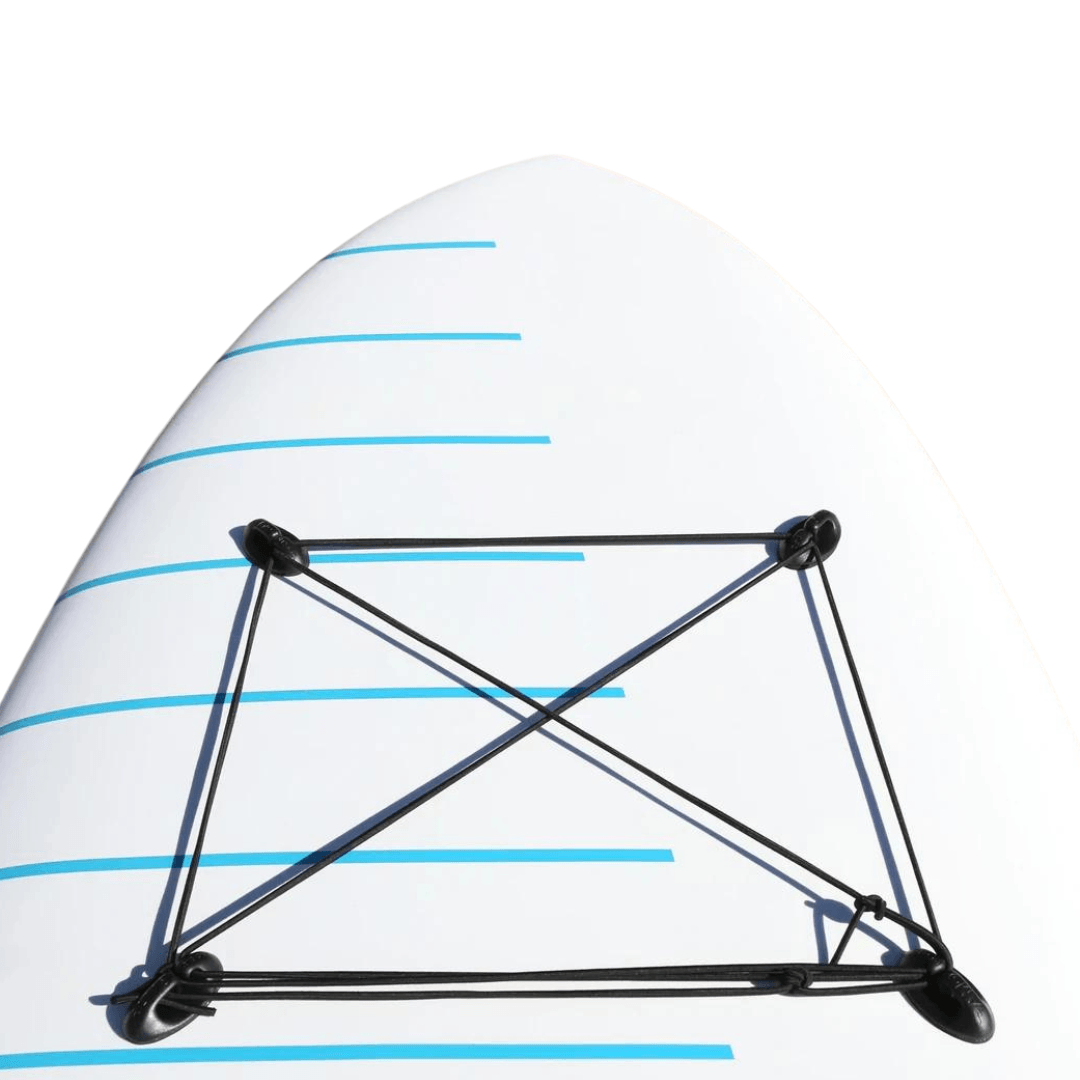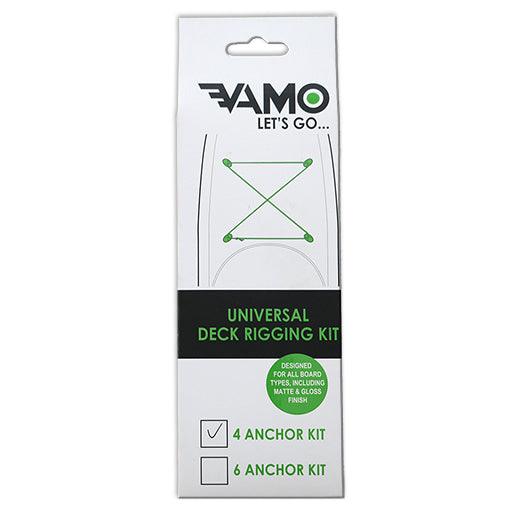 Bungee Deck Rigging 4 Anchor Kit
Paddleboard deck anchors with adhesive backing and bungee cord to secure items like a PFD, water bottle, drybag, etc.
Each kit includes a 36" bungee & 4 deck anchors with 3M dual adhesive backing for any surface. 
Features:
Open and Closed options: One end of the anchor is open so you can slip the bungee on and off. When your board is taking a rest let the bungee loose and save the bungees life. Use the closed end if you're anticipating a rocky ride. River runs - here you come!
3M adhesive: built to hold anything. 3M is the authority in sticking stuff together. Just don't let it fall on your leg hair. Results are like a hot wax without the hot. 
Installation tips: Install anchors with all of the closed anchors towards the center ensuring your bungee is secure in those anchor points. Leave the last cover on the open end so you can unhook one end and release tension on the bungee. It will prolong the life of your bungee. 
We ship all orders over $100 free Canada wide. Some exclusions may apply. Click here for more details.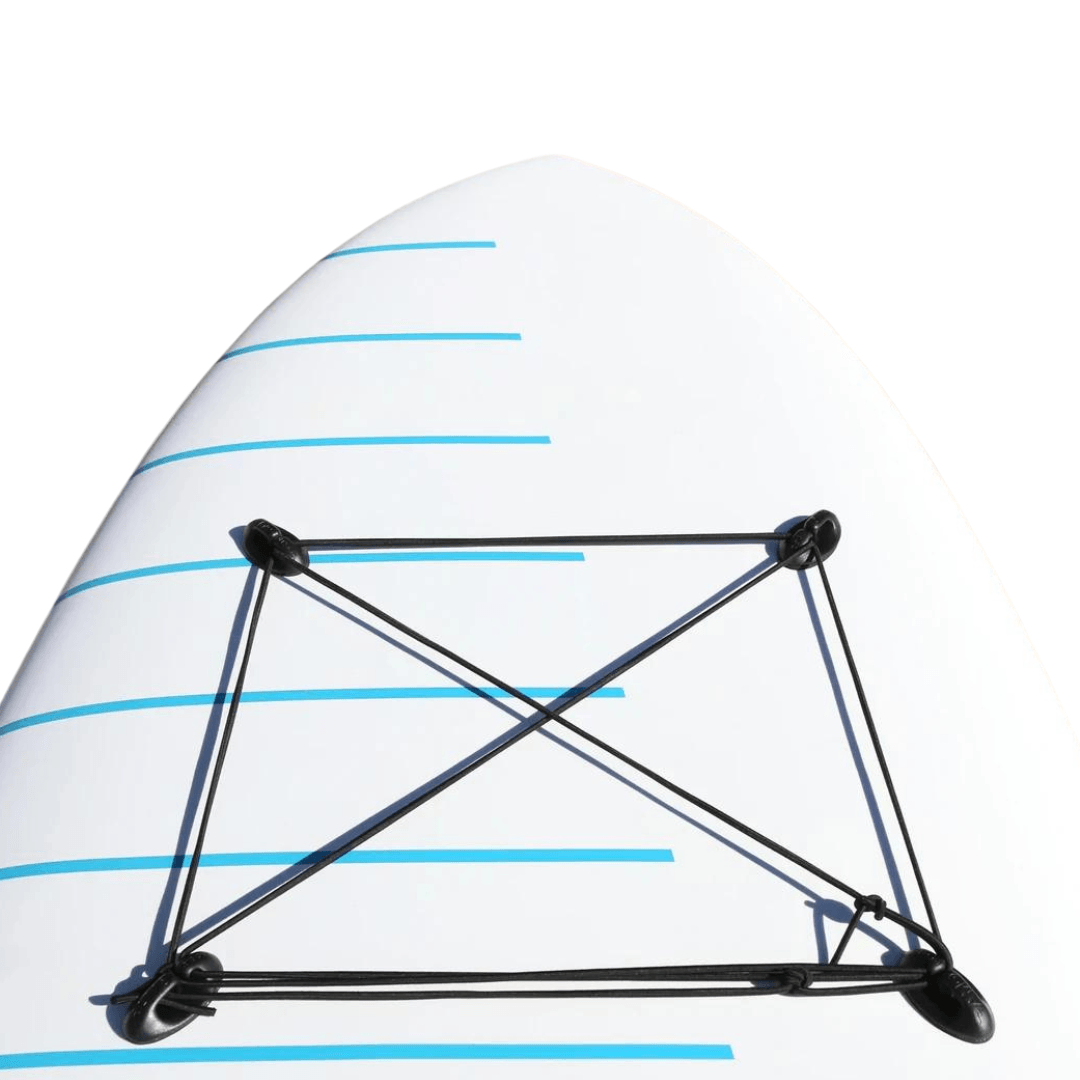 Deep Diving into the Details
Fins
There are so many different styles of paddleboarding, and so, there are many fins to accomodate. Finding the right fin for your board can make a huge difference in your ride. All Canadian Board Co boards are equipped with a universal fin box. That means you can easily switch out your fin to tackle a different riding style.
Leashes
Out with the boring, in with the POP. Your leash isn't just a safety accessory - it's a fashion statement too. Add extra colour, comfort, and visibility to your ride.
Hardware
Don't let the little things get you down. Lost your fin & screw set and now you're struggling to ride your board without a fin altogether? We've got you. Grab a quick and easy replacement fin & screw set that's compatible with any universal fin system.
Bags
Don't let inconvenience get in the way. Your travel bag should be built for big adventures on easy mode. That's why we carry high quality, stop-rip travel bags, fully equipped with all-terrain wheels, and extra space for easy packing.