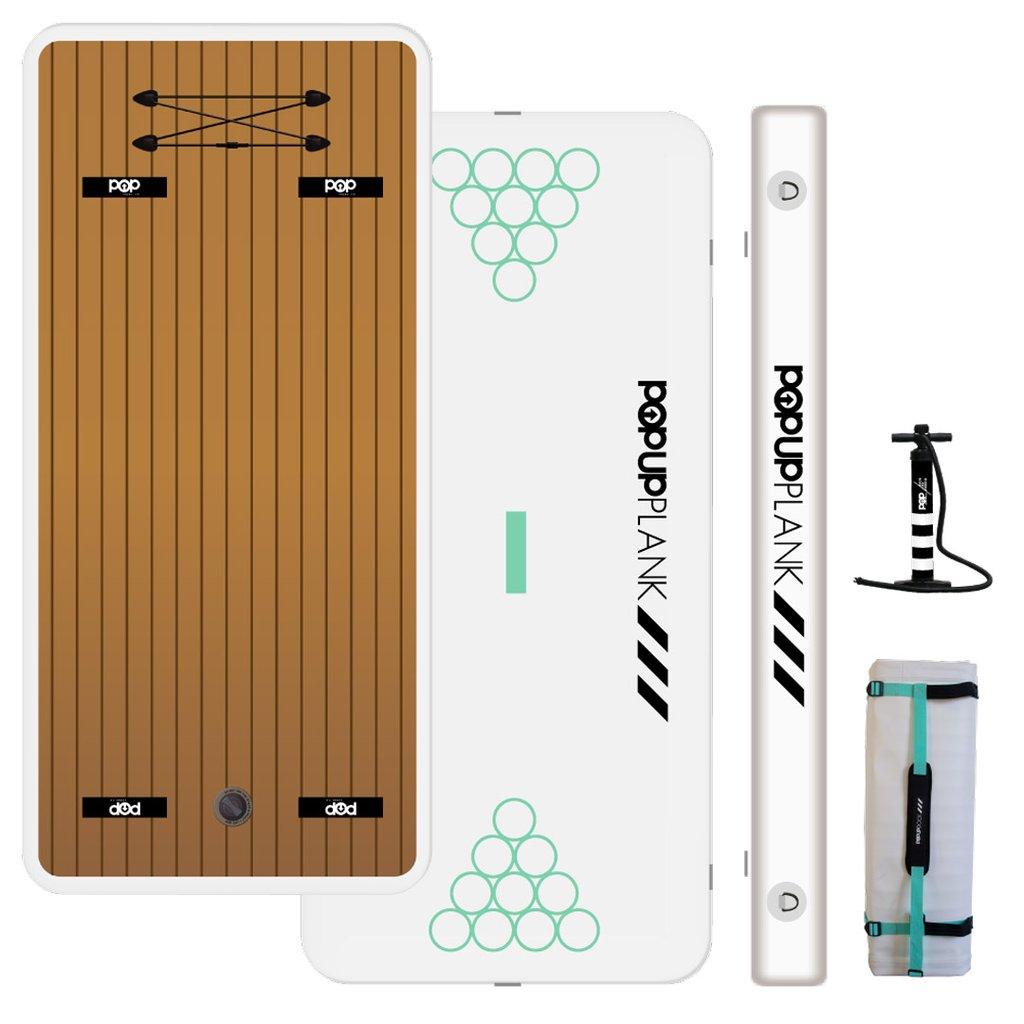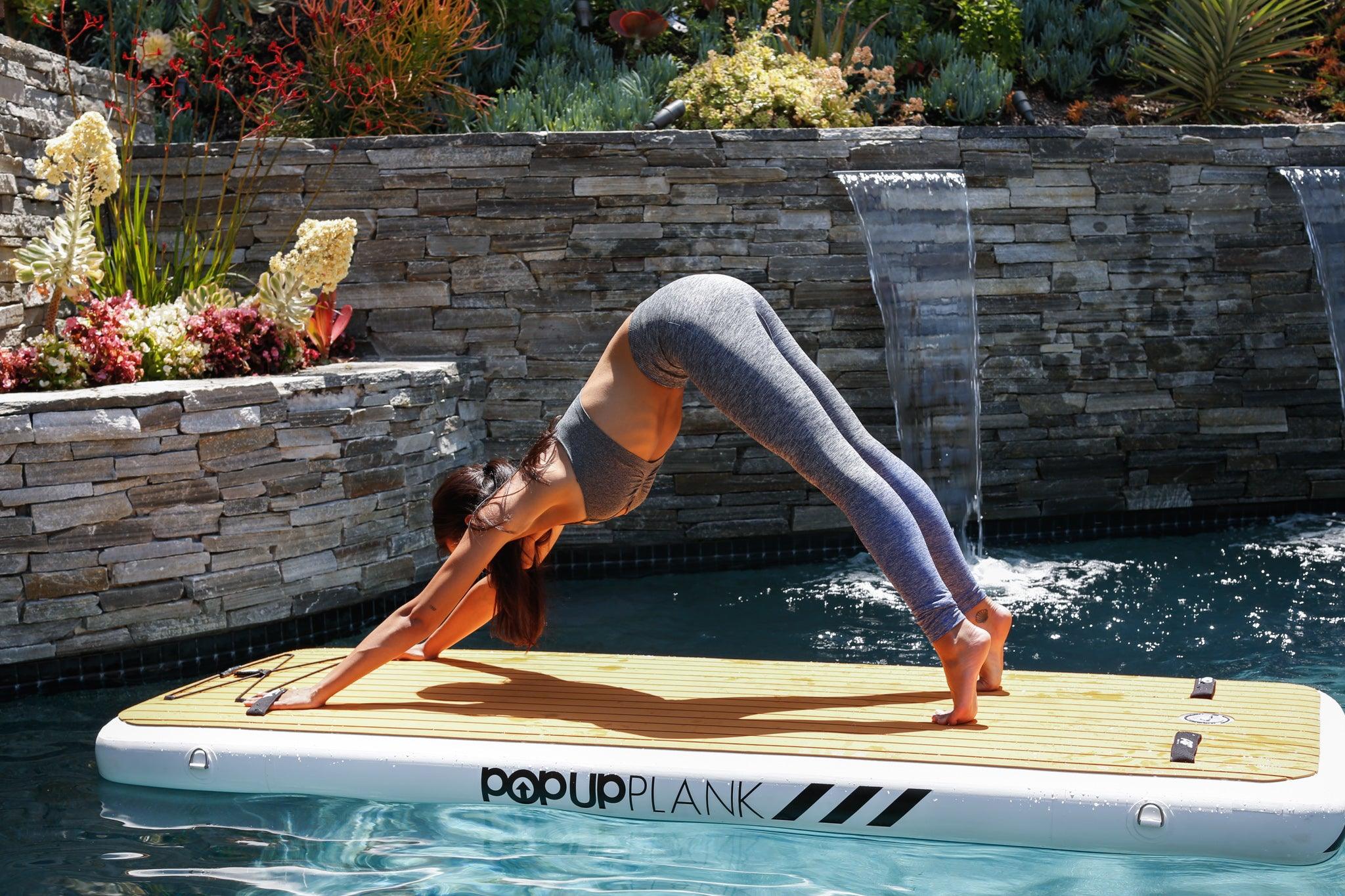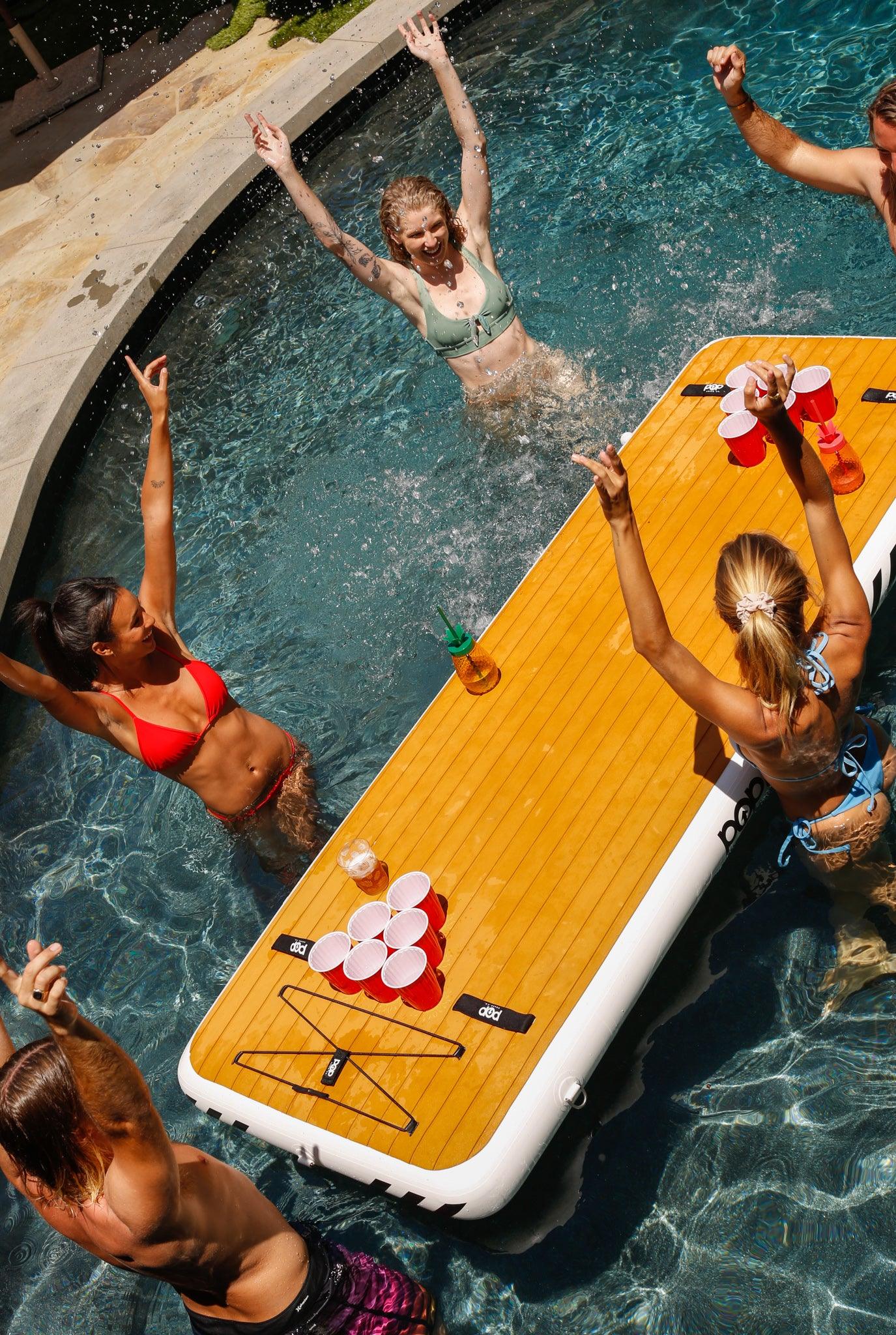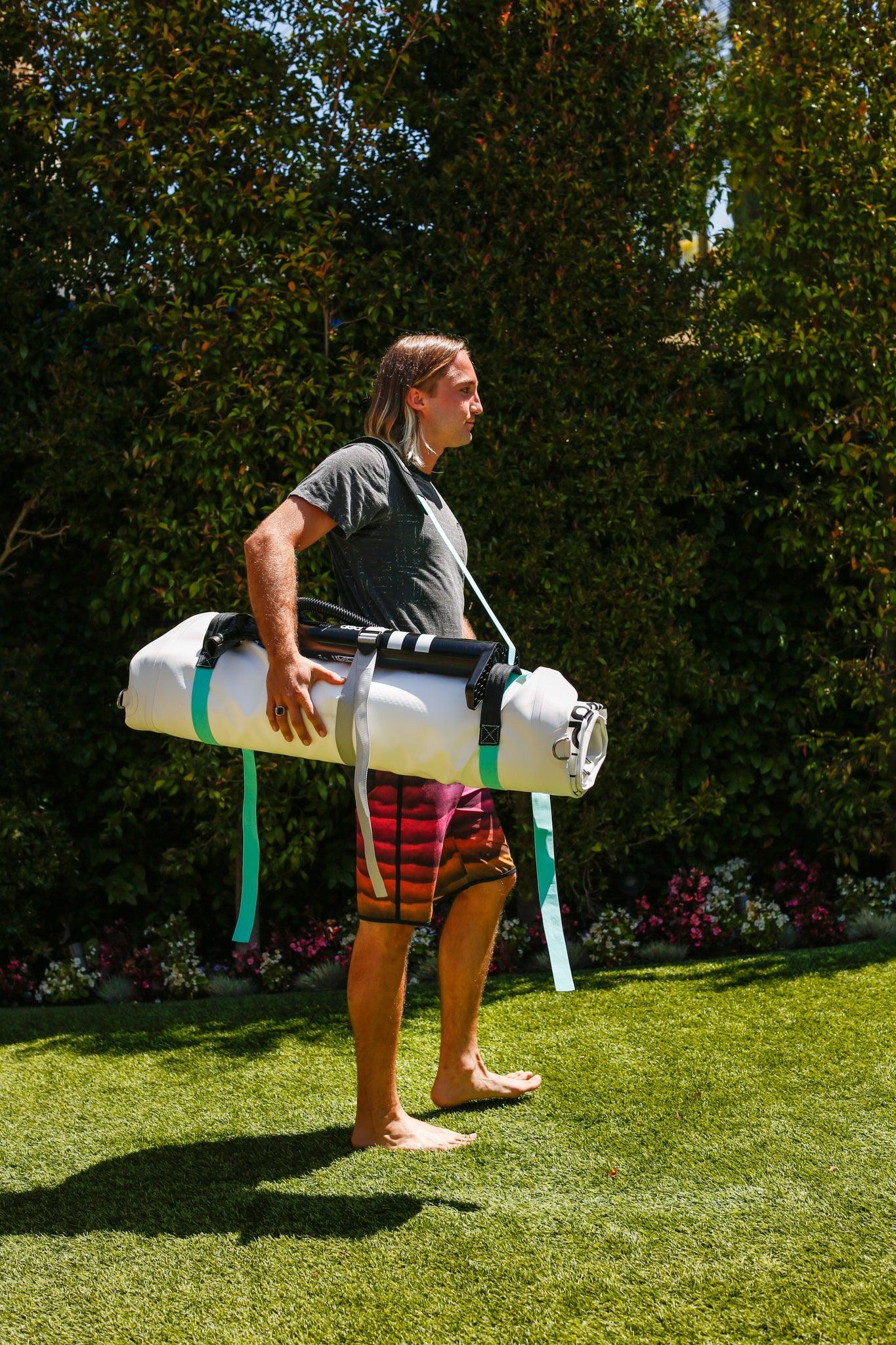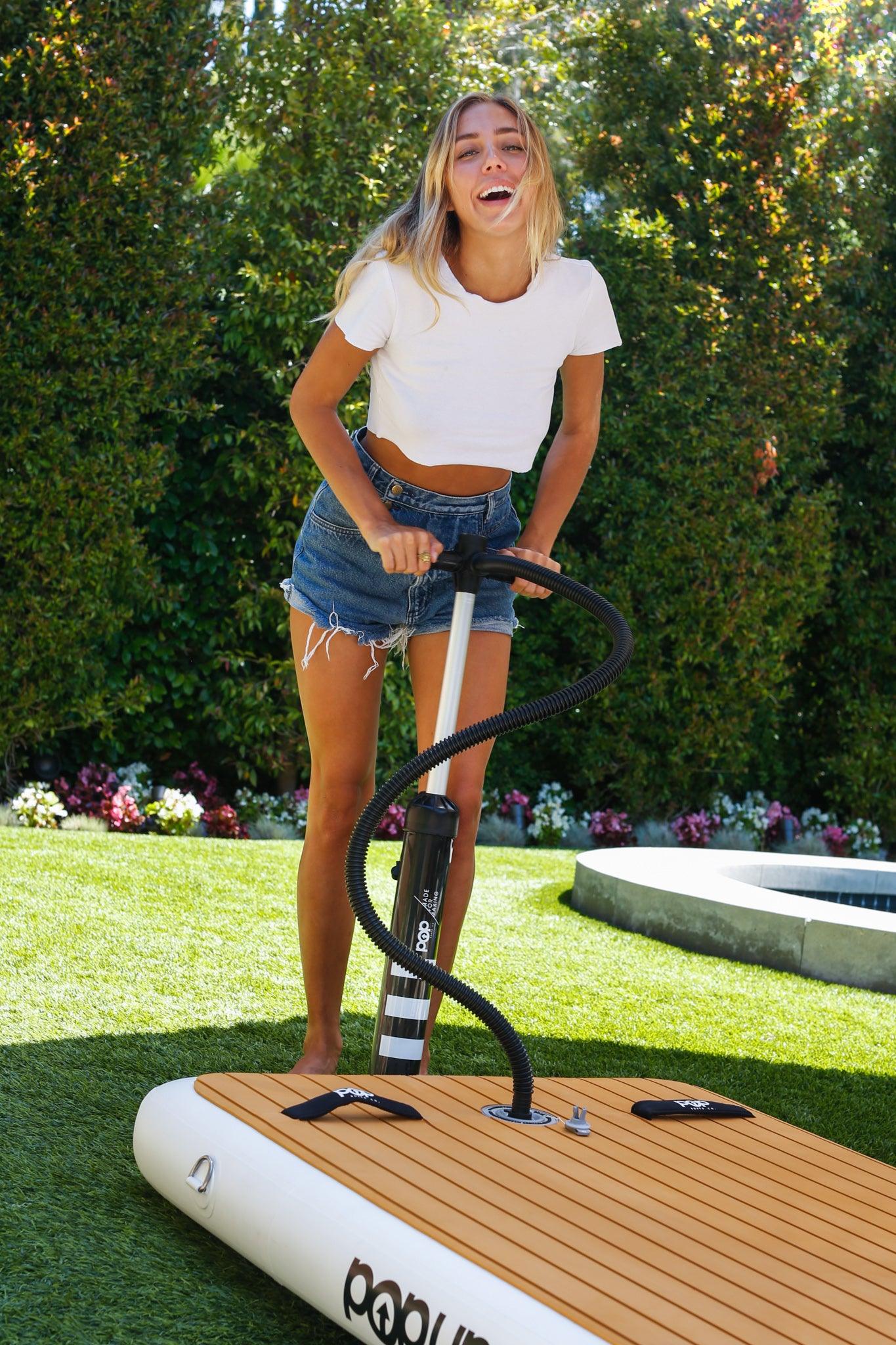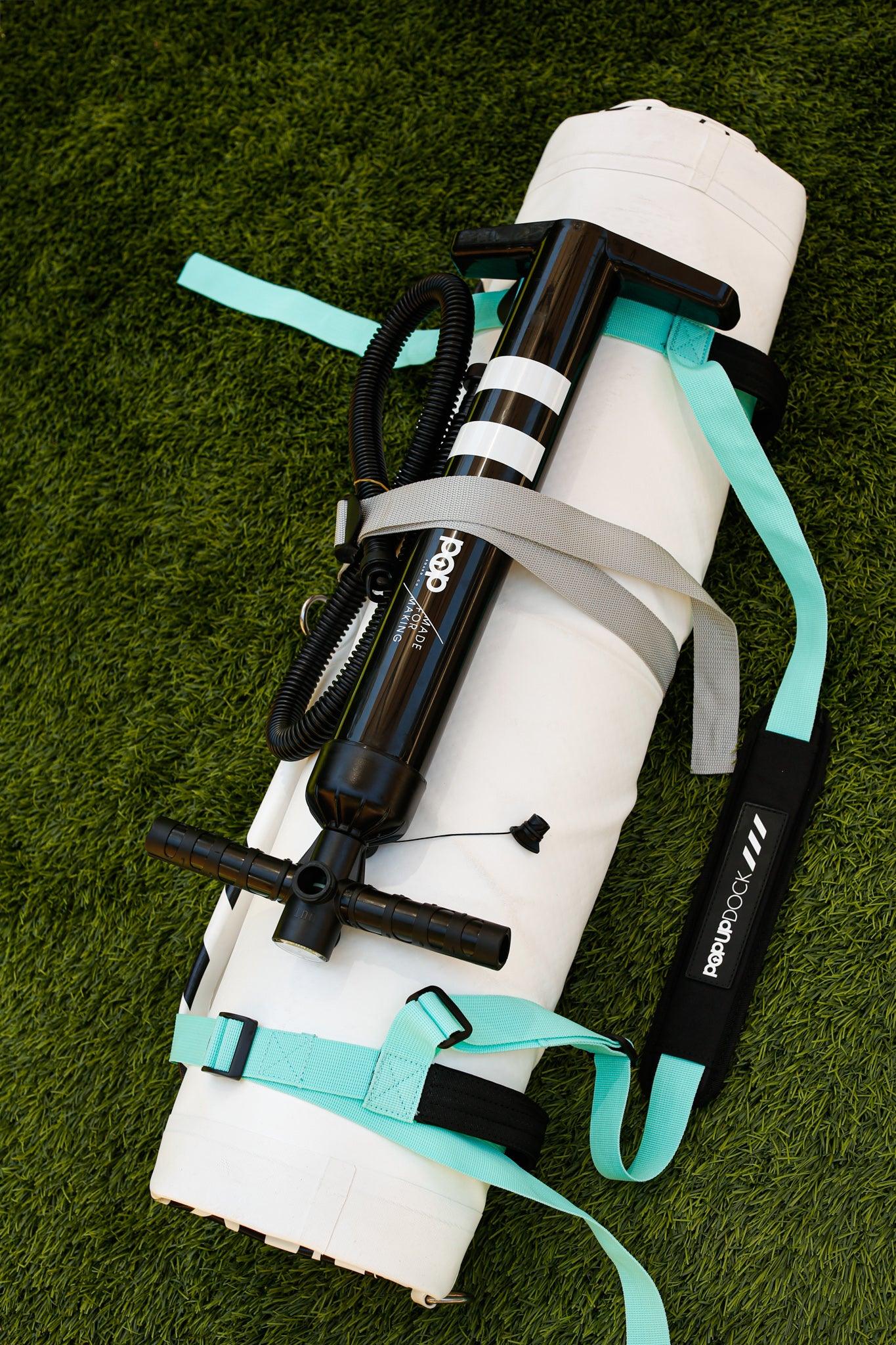 POP UP PLANK
---
The POPUP Plank might be half the size of our POPUP Dock, but that doesn't mean it can't hold its own. Challenge your yoga and fitness sessions by staying completely dry. The plank is very versatile, from working out or simply having a fun day at the pool. You'll enjoy both sides of our POPUP Plank. Additionally, they come with a dual-action pump & carrying bag.

Estimated Ship Date: Shipping Immediately
What's Included With Your Purchase:
 The Legendary POP UP Plank
 Carry Strap
 Dual Action Pump
 4 D-Rings for easy attachment
 Repair Kit
 Bungee Straps
 Unlimited Customer Support
 3 Year Dock Warranty
 4 Handles for easy transport
Board Specifications:

8' x 3' x 6" 
- Max Rider Weight: 750bs 
- Dock Weight: 34lbs
Your Dock packages includes:

Air Ride Inflatable Dock
Strong Carrying Straps (HUGE upgrade from the low quality bag)
High Capacity Hand Pump
Repair Kit
Good times are usually included too.
Dock Dimensions: 8'x7'x8"

Max Weight Capacity: 1500 - 1700lbs

Dock Weight: 49lbs

Plank Weight: 24lbs

Material: AIR RIDE Woven Drop Stitch & PVC

Optimal Inflation: 5 - 7 PSI
We ship all orders over $100 free Canada wide. Some exclusions may apply. Click here for more details.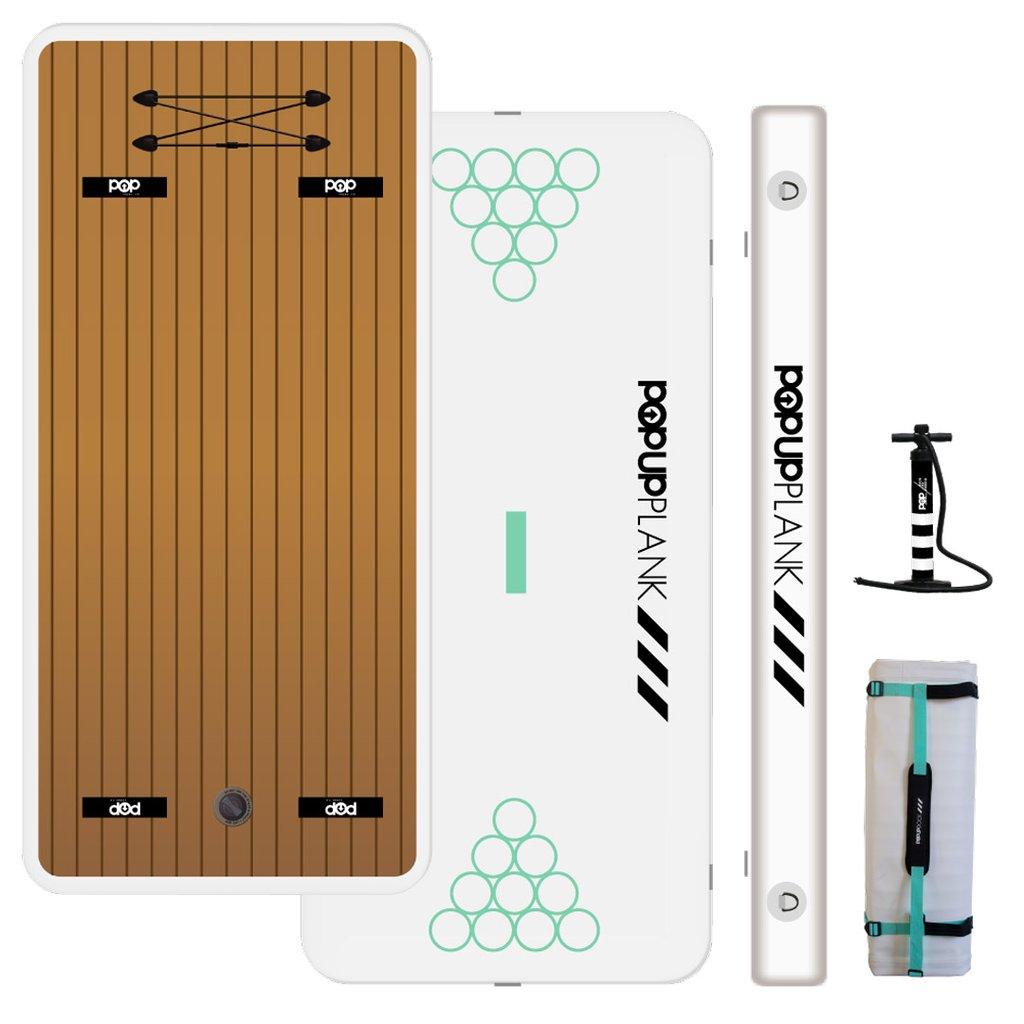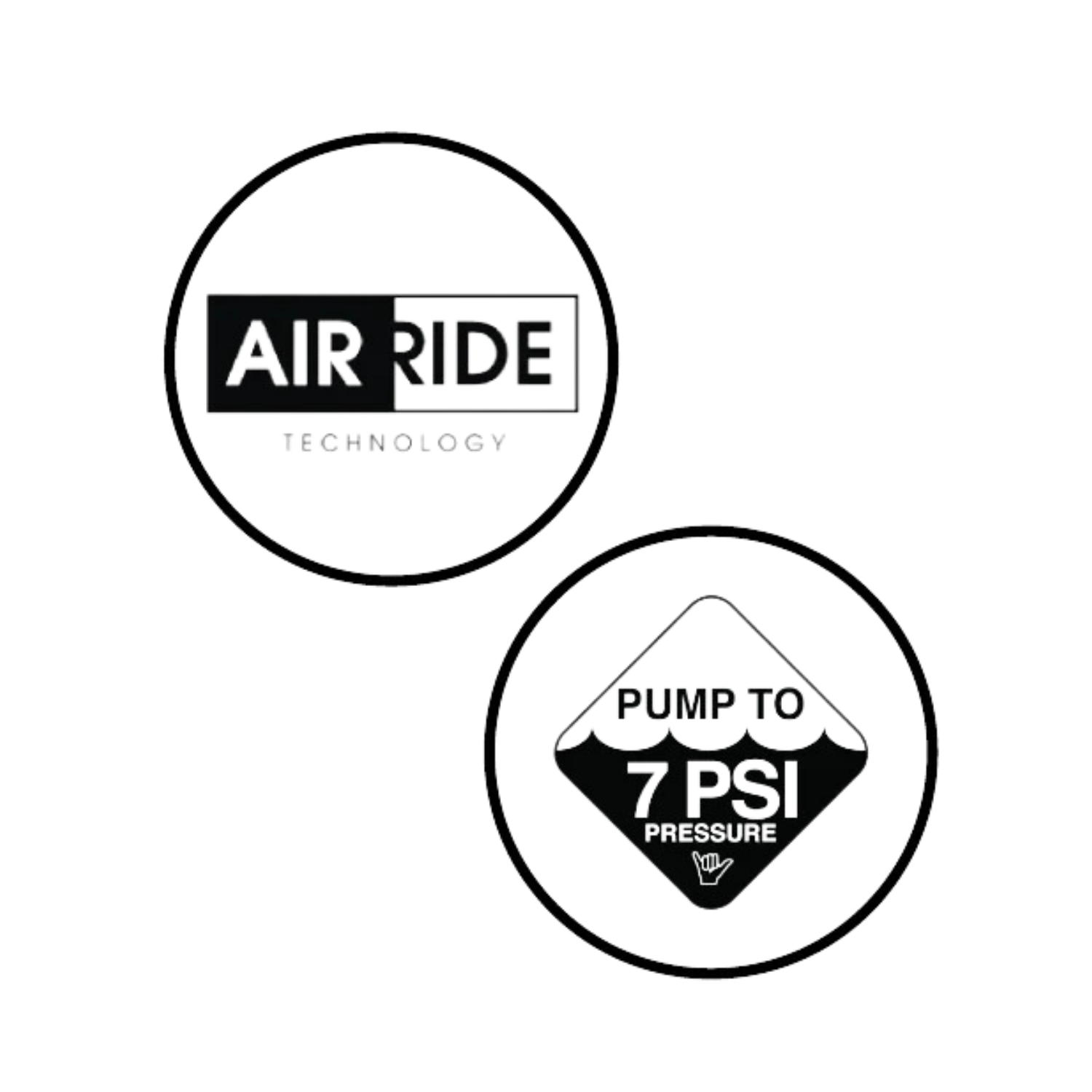 Air Ride Construction
Made with the highest strength of drop-stitch fibers, and with a double-layer, double-wall construction, this inflatable dock is the most rigid and durable available today.
Supreme Rigidity
Our docks and planks are best when pumped between 5 and 7 PSI to provide a stiff surface for relaxation or any level of horseplay.
Party Mode
Once you're done relaxing, turn the dock or plank over for a slip-in-slide or turn it into Party Mode by playing your favorite game!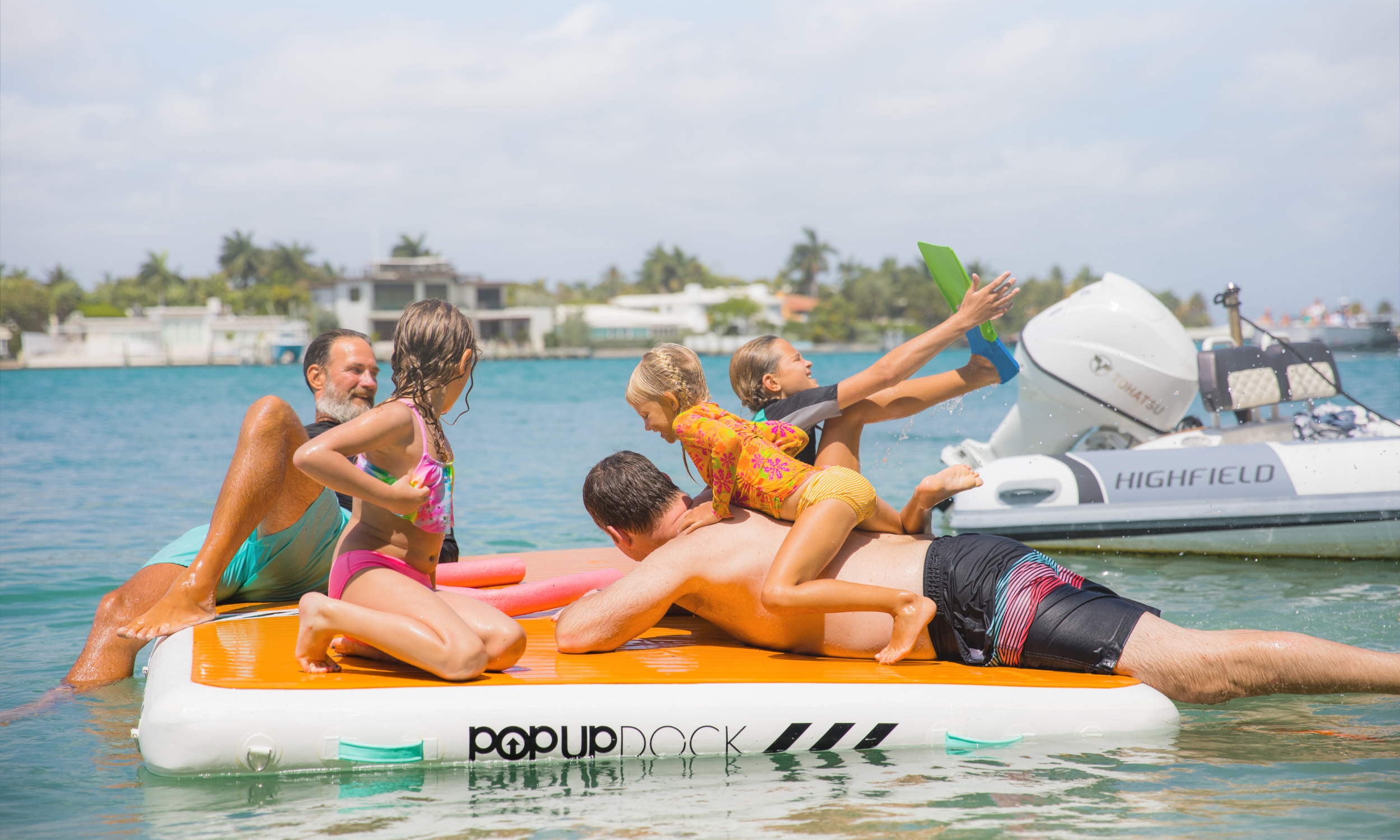 Your Dock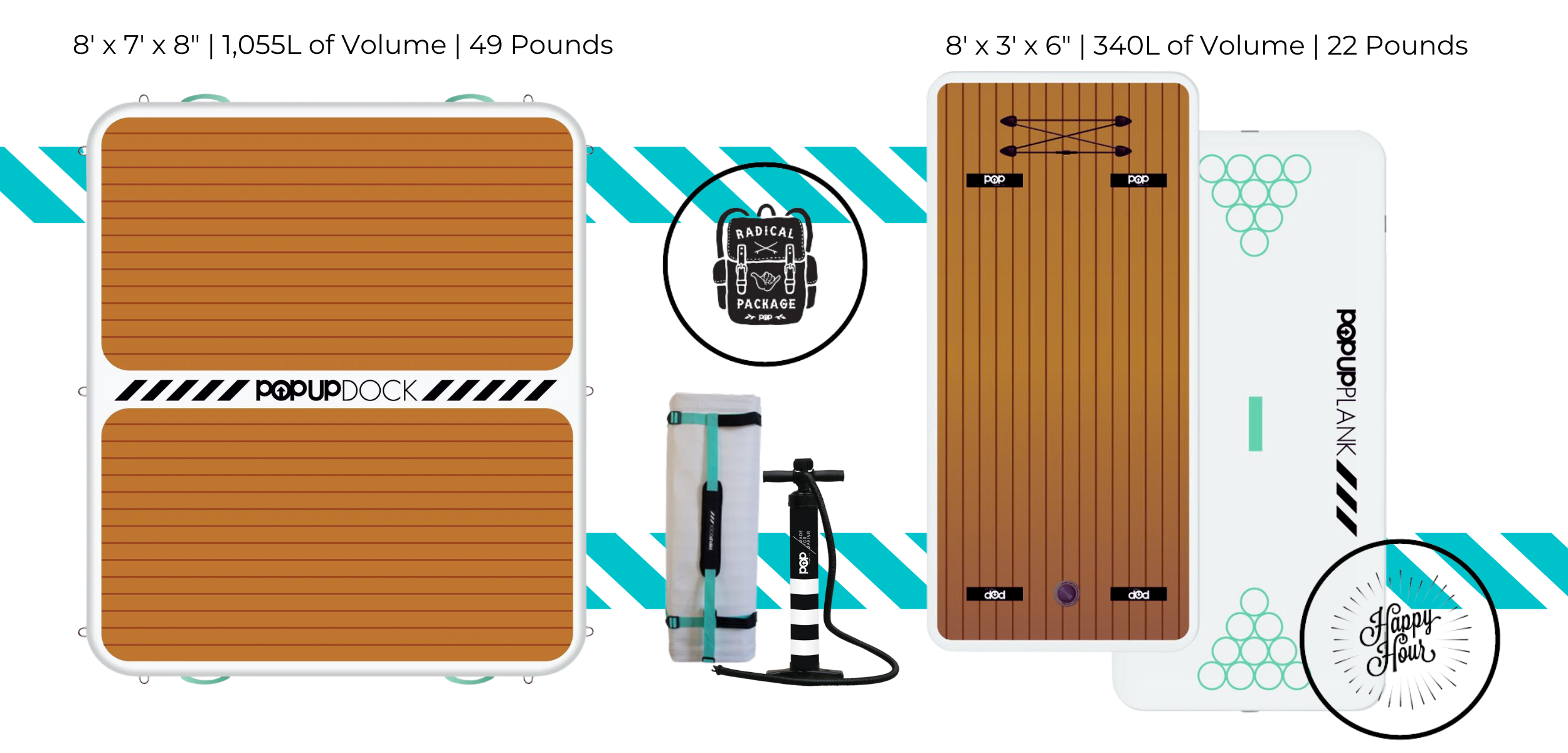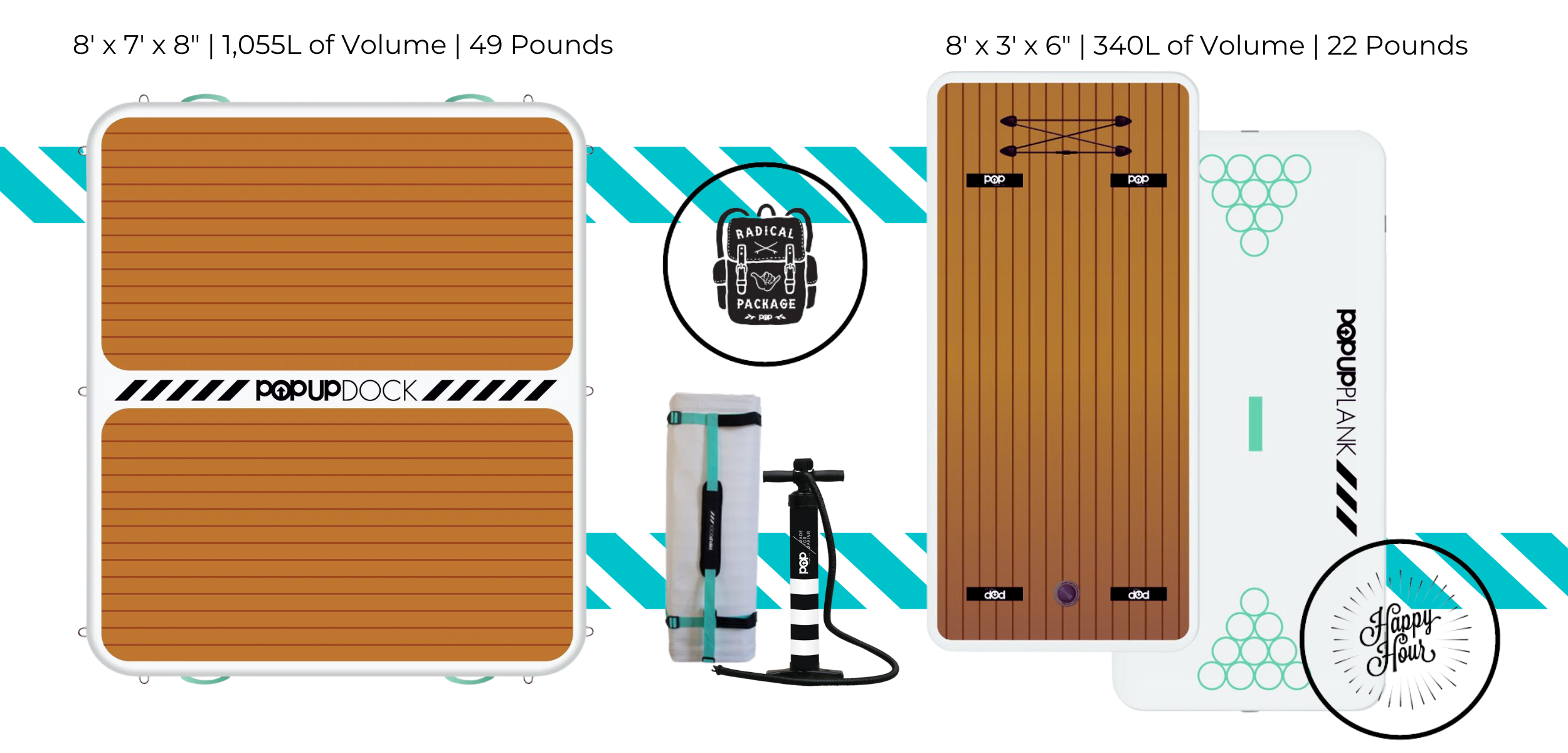 Pop Up Dock
Pumped up to 7PSI, the POP UP dock can accomodate up to 1,500lbs of rider weight! Grab the whole crew - your water adventures just got bigger.
Radical Package
Your POP Up Dock or Plank comes fully equipped with easy to transport and durable accessories. Ditch the mold inducing bag, your carrying straps are easier to use and breathable for a long lasting, fresh, inflatable, with a beautifully simple set up and take down process.
Happy Hour
Flip over your POP Up Dock or Plank for an after hours adult game. If you think getting ping-pong balls into red cups is already fun, why not do it in waist deep water?
Ultimate Weight-Bearing Stability
Want an inflatable dock that can accommodate the whole family? The extra thick POP Up Dock has more volume for rigidity's sake. Pile on, up to 1,500lbs worth. We're not kidding. This is not your average pool floaty - the POP Up Dock was designed for much bigger adventures.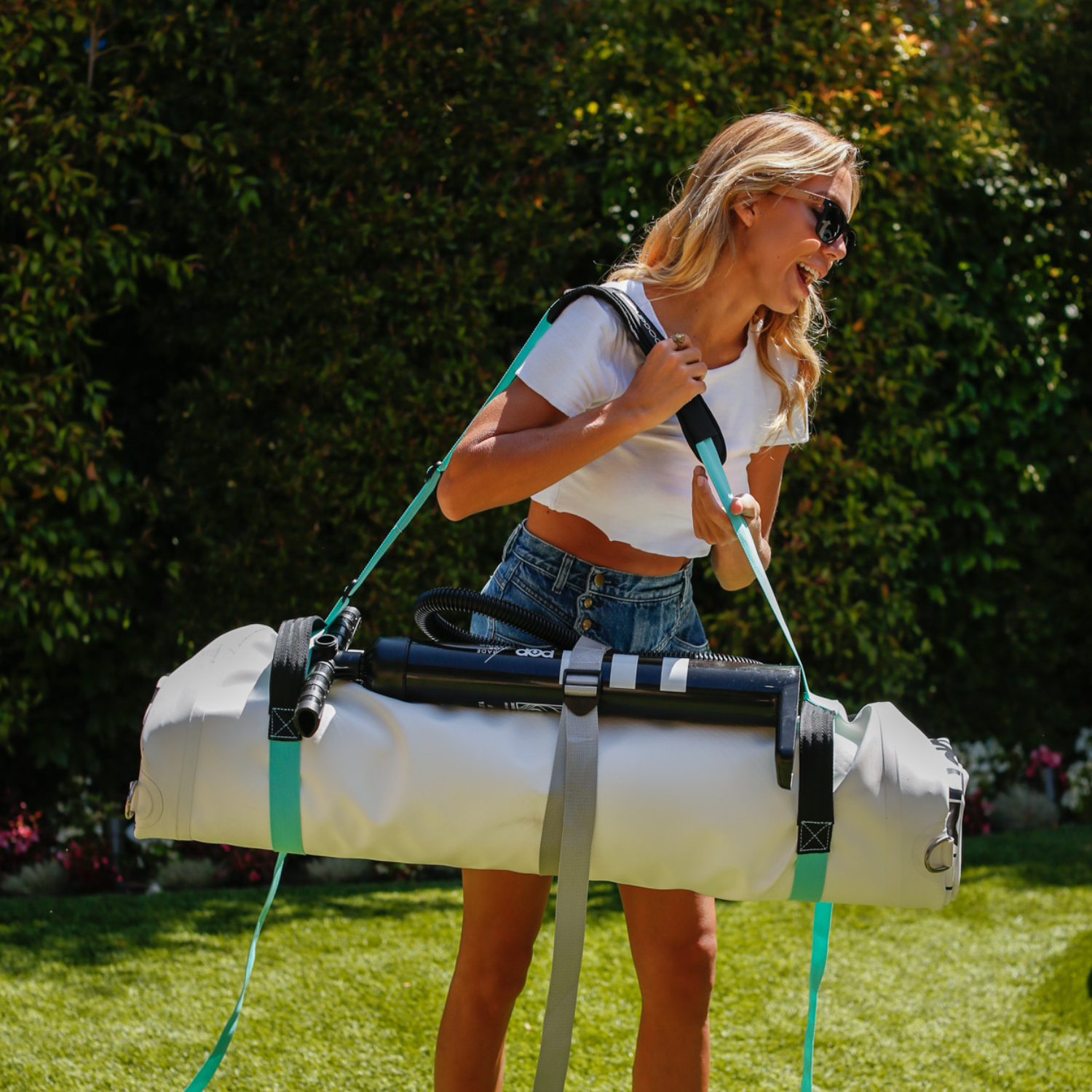 High Quality Accessory Package
Taking the hassle out of transporting your dock. Top notch accessories makes carrying, storing, inflating, and deflating a breeze. Why sqeeze your wet dock into a bag, when carrying straps are SO much easier, and keep your dock breathing for long lasting freshness.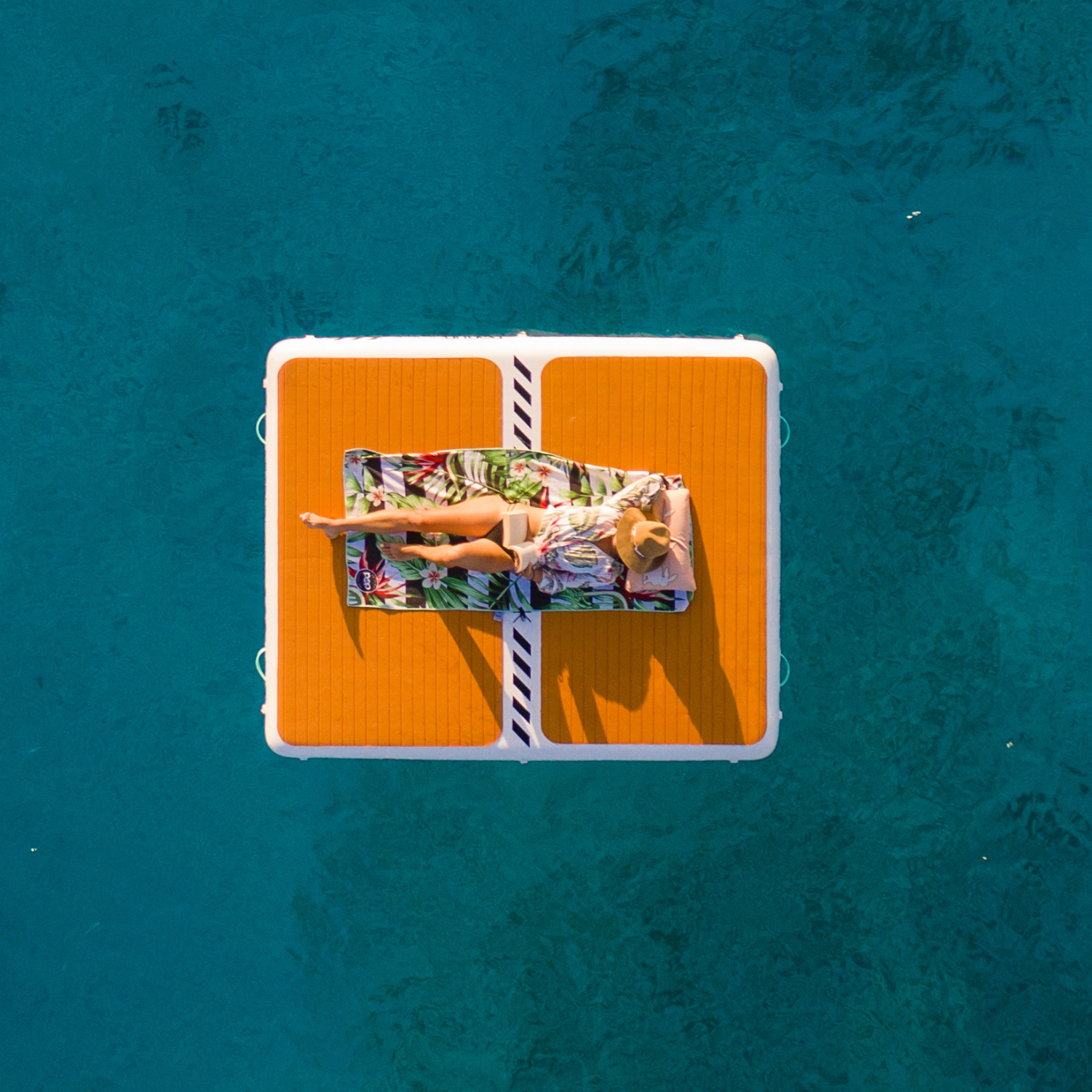 Maximum Space Design
The inflatable dock line was designed with intentional simplicity in mind. Ditch all the space-taking mounts, and toe stubbing plastic. The inflatable dock has comfortable traction for a slip free surface and space for you to enjoy the way you want to.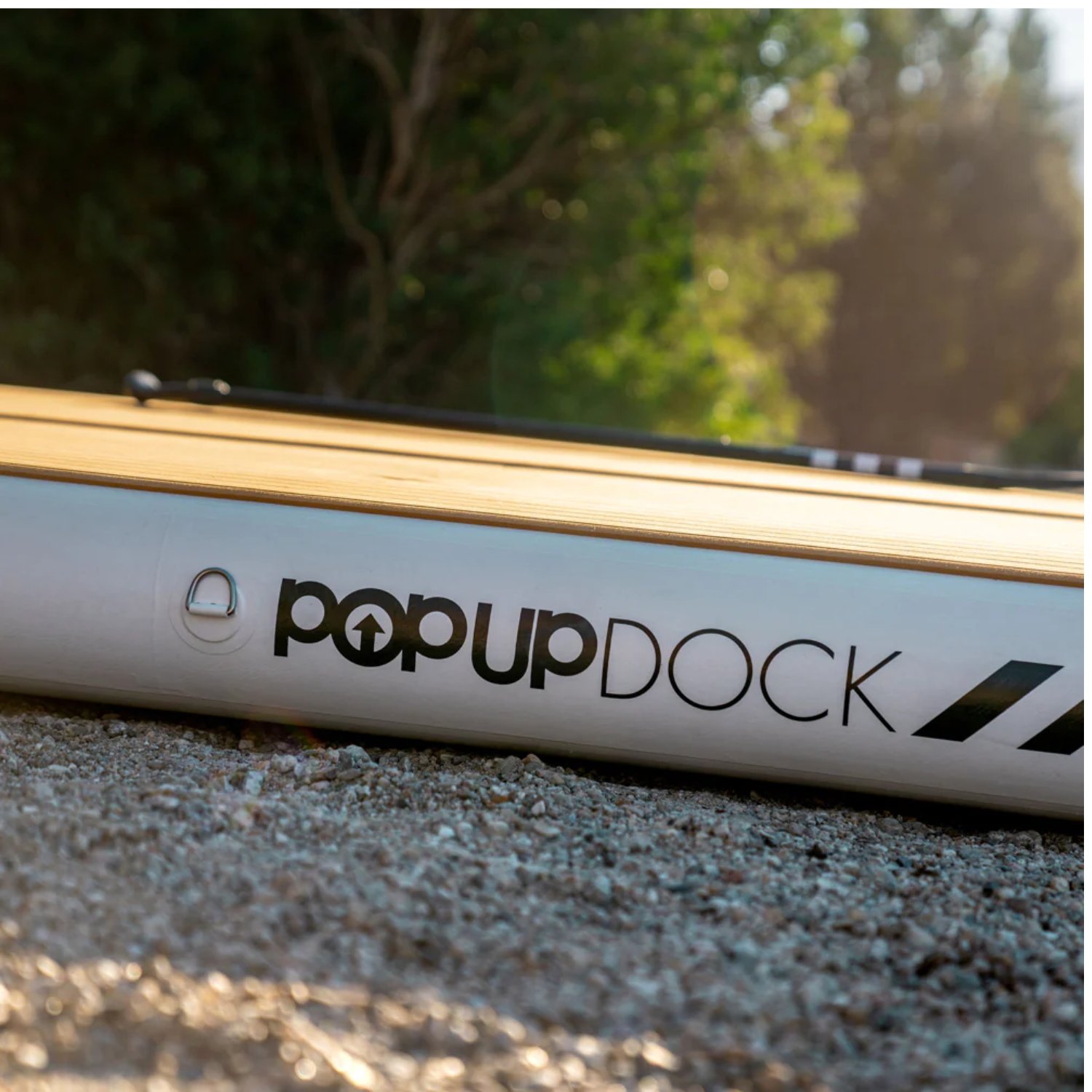 Customizable Anchoring Attachments
Your POP Up Dock comes with multiple d-ring attachments so you can choose your own anchoring system. Want to tie it to a buoy? Use any of 10 side d-rings. Want to anchor it to the bottom of a lake? Use the 4 bottom d-rings. Looking to extend your swim grid? No problem. Want to free float? Hey, we kept the d-rings off your deck for just that reason. Float your heart out!