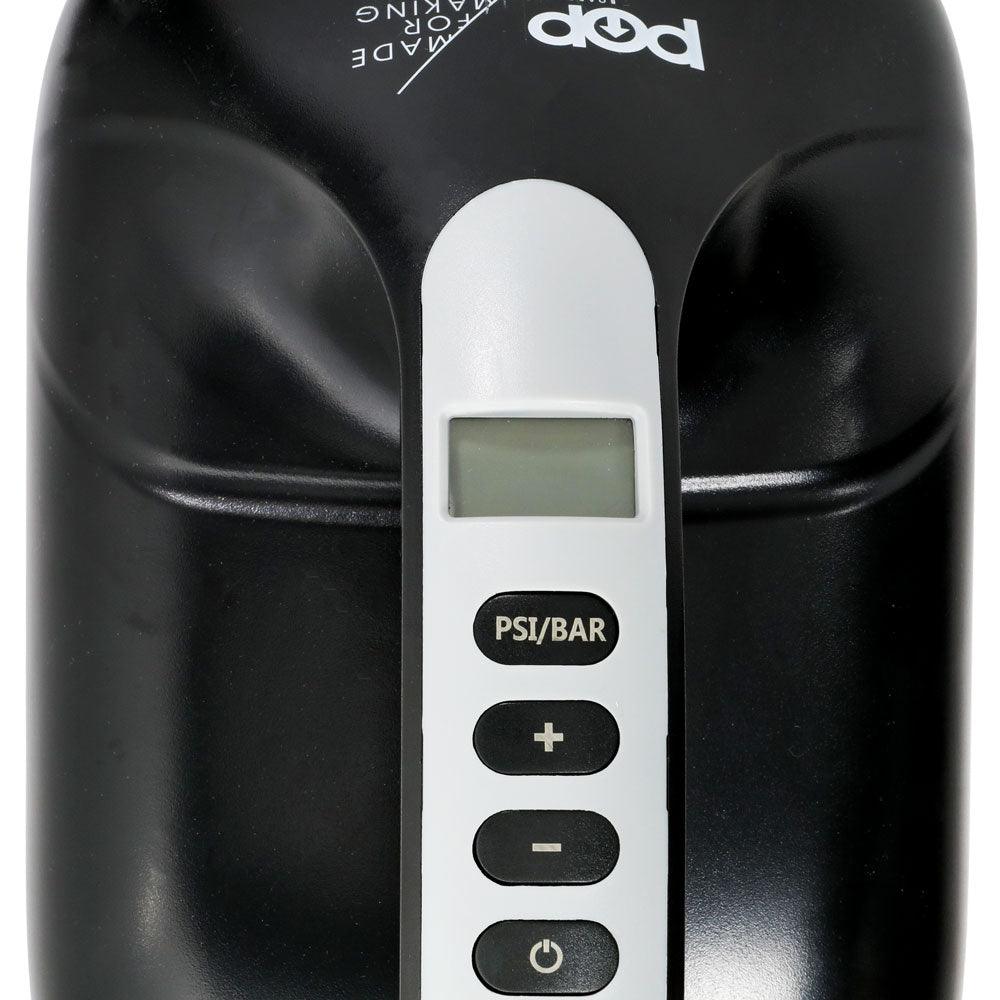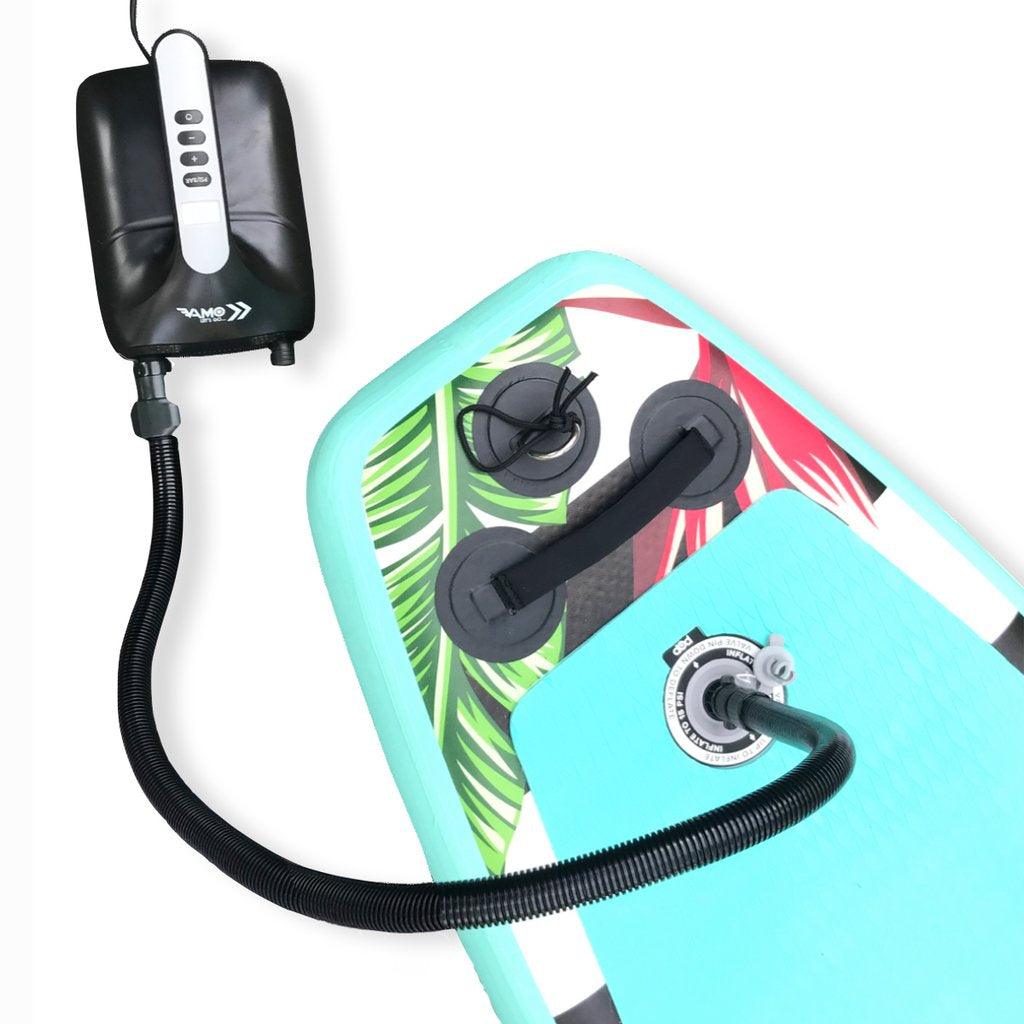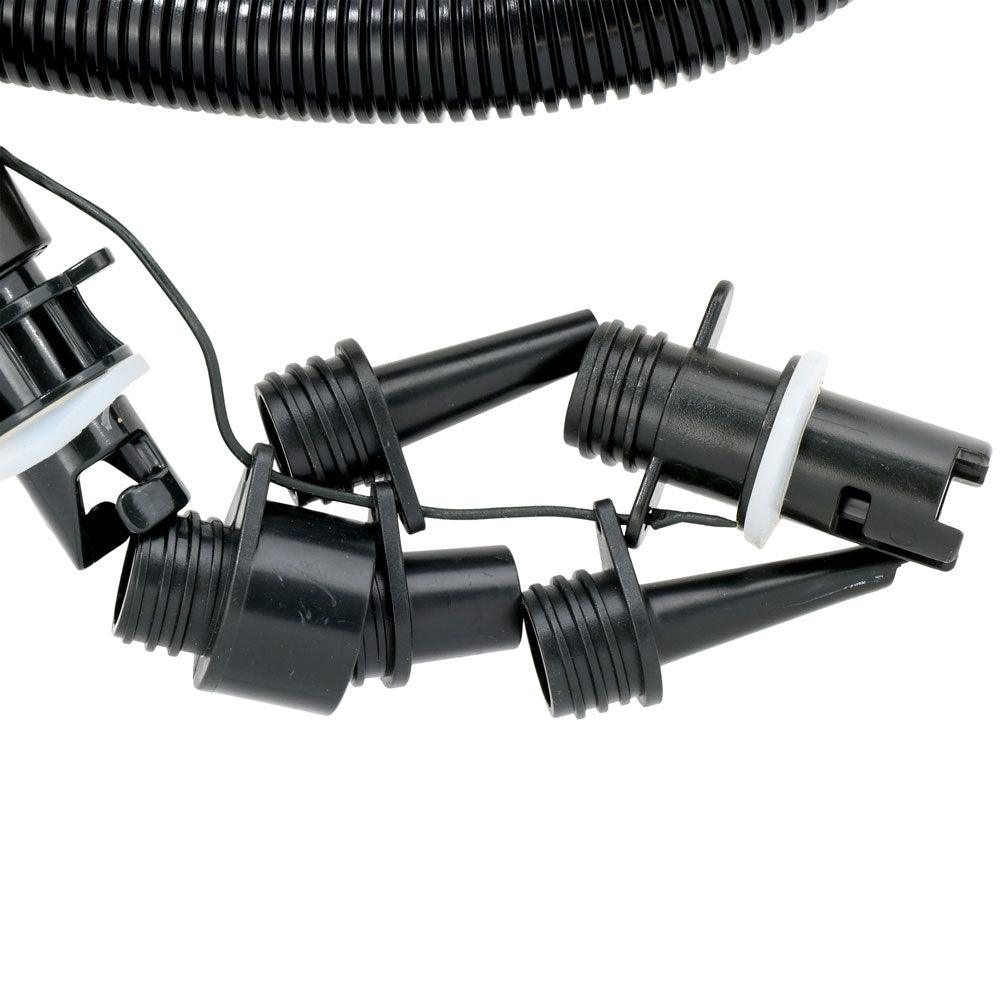 POP Electric Pump
Leave the muscle for the paddling! The POP 20 PSI pump will inflate your paddleboard in just 6-8 minutes. Go ahead, crack open your favorite beverage and stretch our before your paddle!
ADJUSTABLE PSI SETTING: Use the push button digital screen to set the desired PSI from .5-20 PSI and hit the on button. The POP ISUP Pump will detect when you have reached the desired PSI and auto shut off to prevent over inflation. Set it and forget it!

Plug n Play: The POP ISUP pump features a 110W 12V cigarette lighter adapter with 10' of cord so you can plug it in, insert the inflation nozzle and start inflating or deflating your ISUP, kayak, tent or canoe in under 6 - 12 minutes (depending on the volume of your inflatable).

Hassle FREE Operation: The 110-watt air pump is equipped with a digital LCD display and button controls for easy operation. Great for outdoor use, water sports, and camping trip and is ideal for inflatable SUP, boat, pool inflatables and more. Pump includes 6 nozzle adjusters for ISUPs, Kayaks, Pool toys, Tents, and Canoes.

Got a family? No Problem: The POP ISUP pump Inflates 2-4 boards easily before needing a rest. The pump is designed to run for 20 minutes before it needs to rest. That's 2 boards (depending on the size) of continuous pumping. Have 5-6 boards? no problem, Just give it a 20 minute cool down before firing back up.
We ship all orders over $100 free Canada wide. Some exclusions may apply. Click here for more details.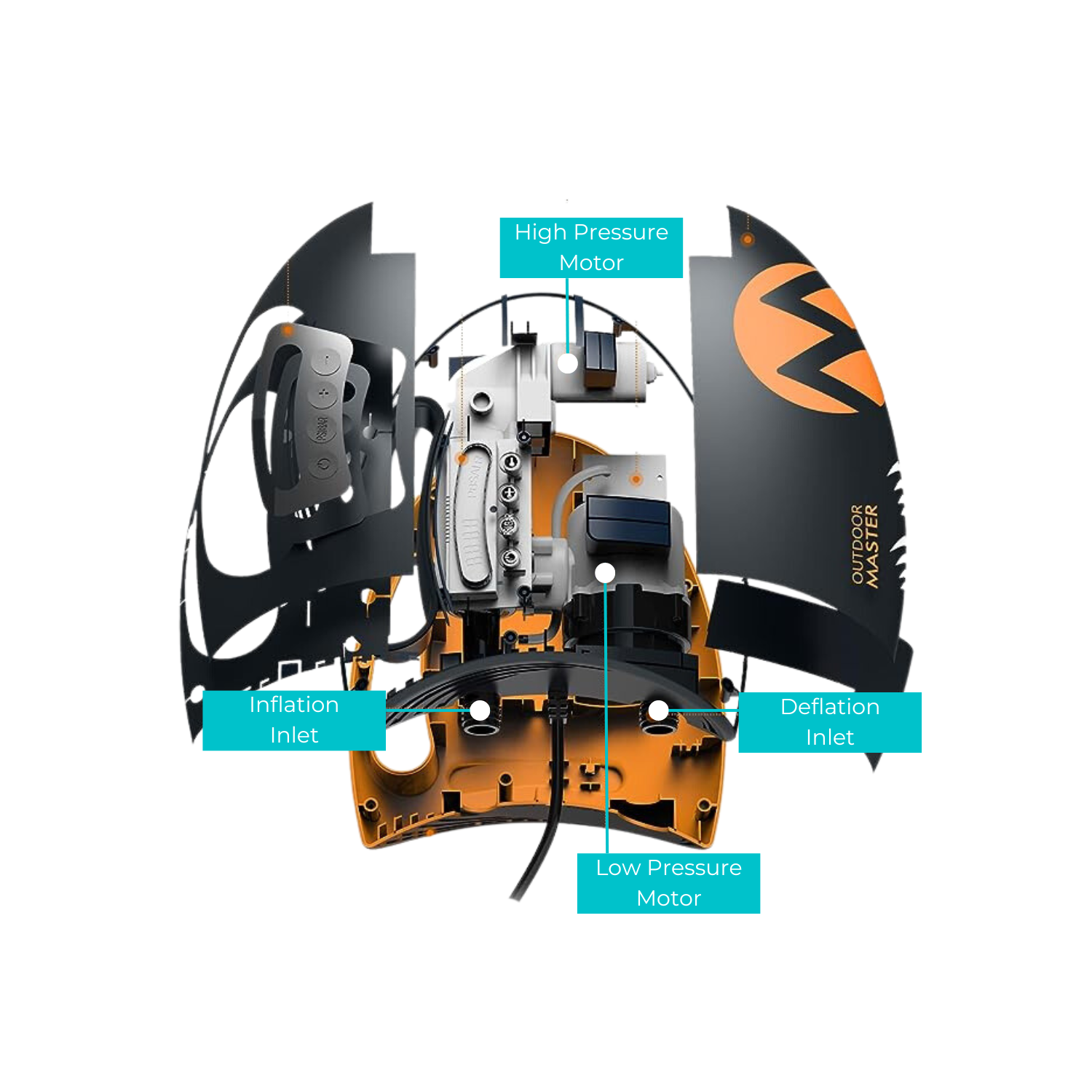 Automatic Convenience
With a powerful electric motor, your pump kicks into high-gear to quickly and efficiently inflate your high-pressure inflatable, saving you time and energy. Its user-friendly interface allows you to set the desired pressure, and it automatically stops when your board or dock is perfectly inflated, preventing over-inflation and ensuring optimal performance on the water.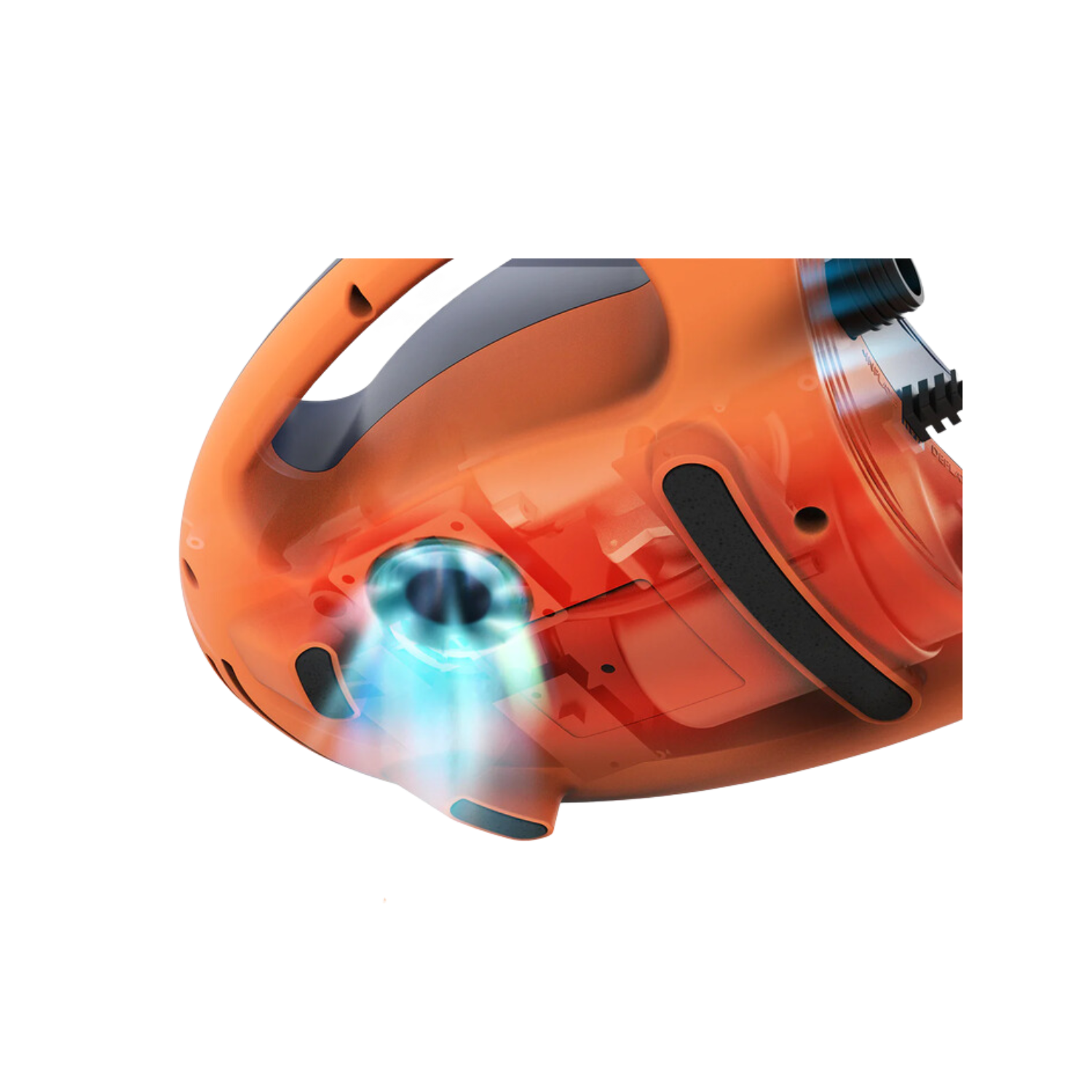 More for Less
With an active cooling system, you can effortlessly inflate up to 3 inflatable paddleboards, or 2 inflatable docks between resting.