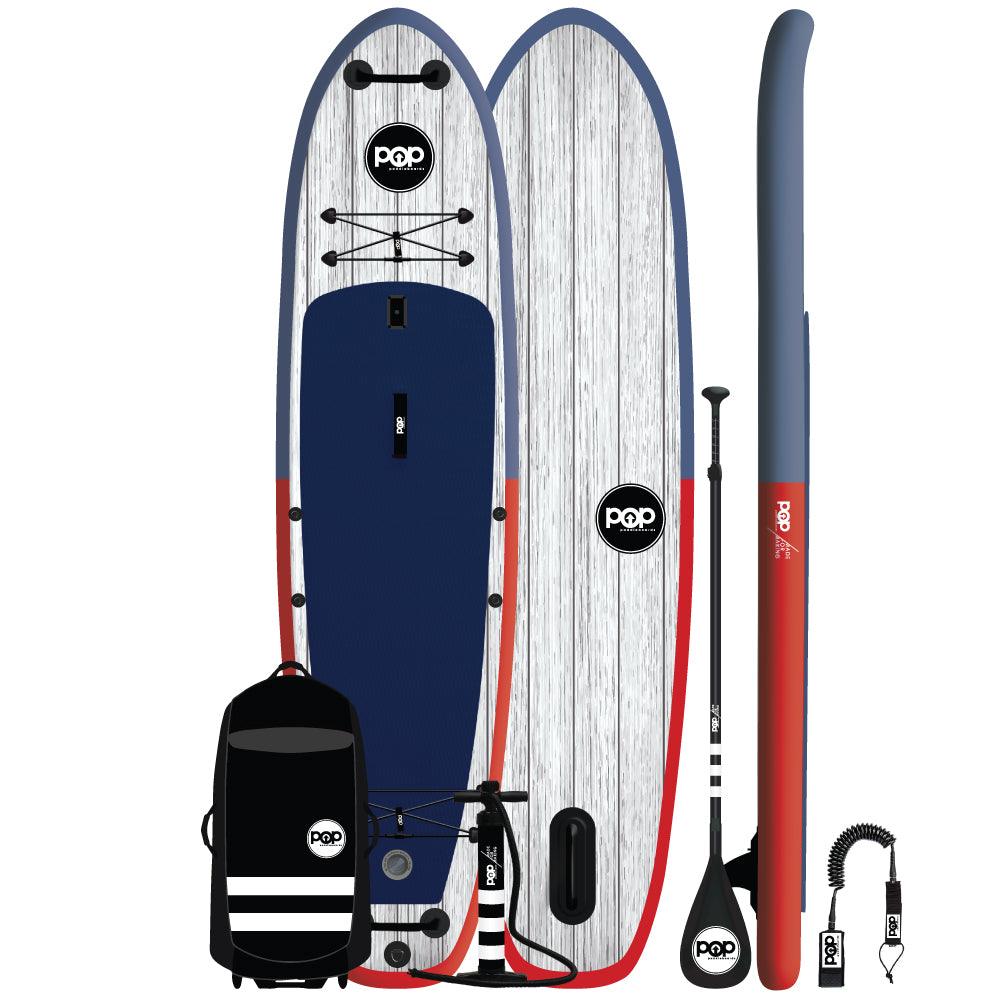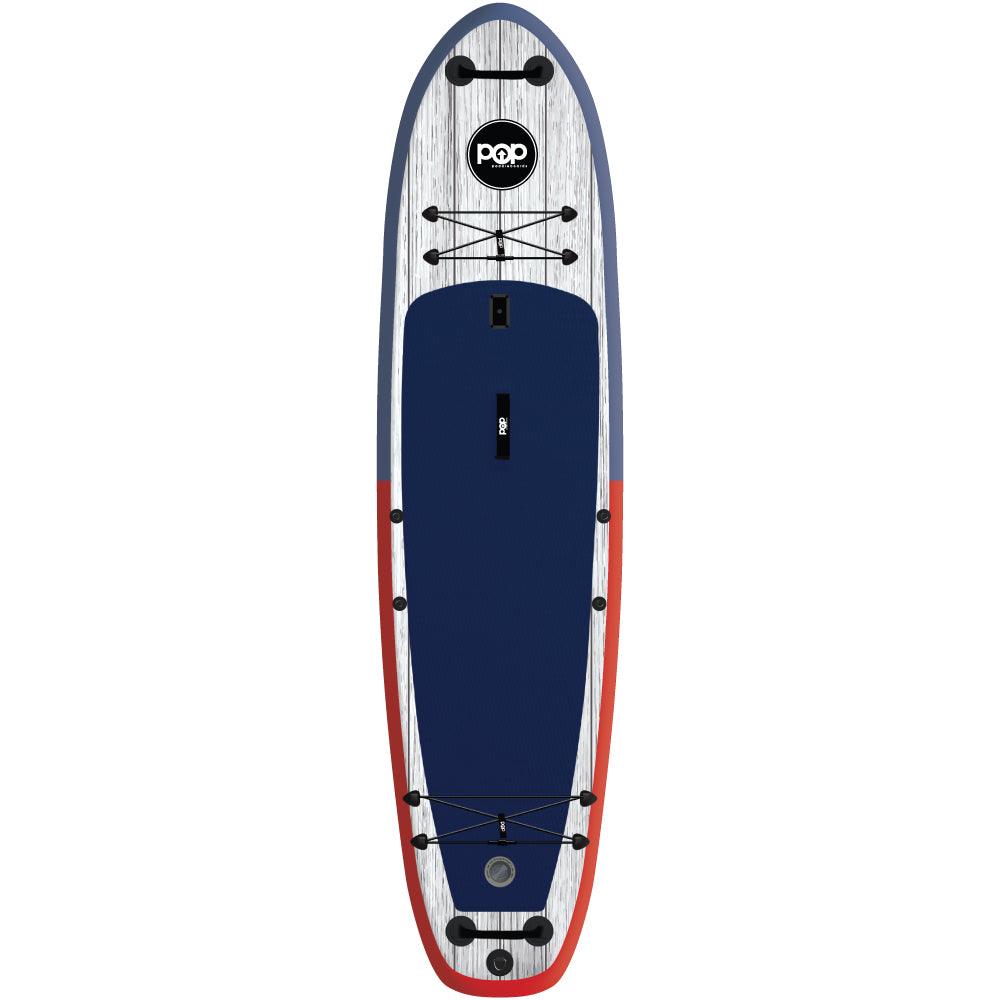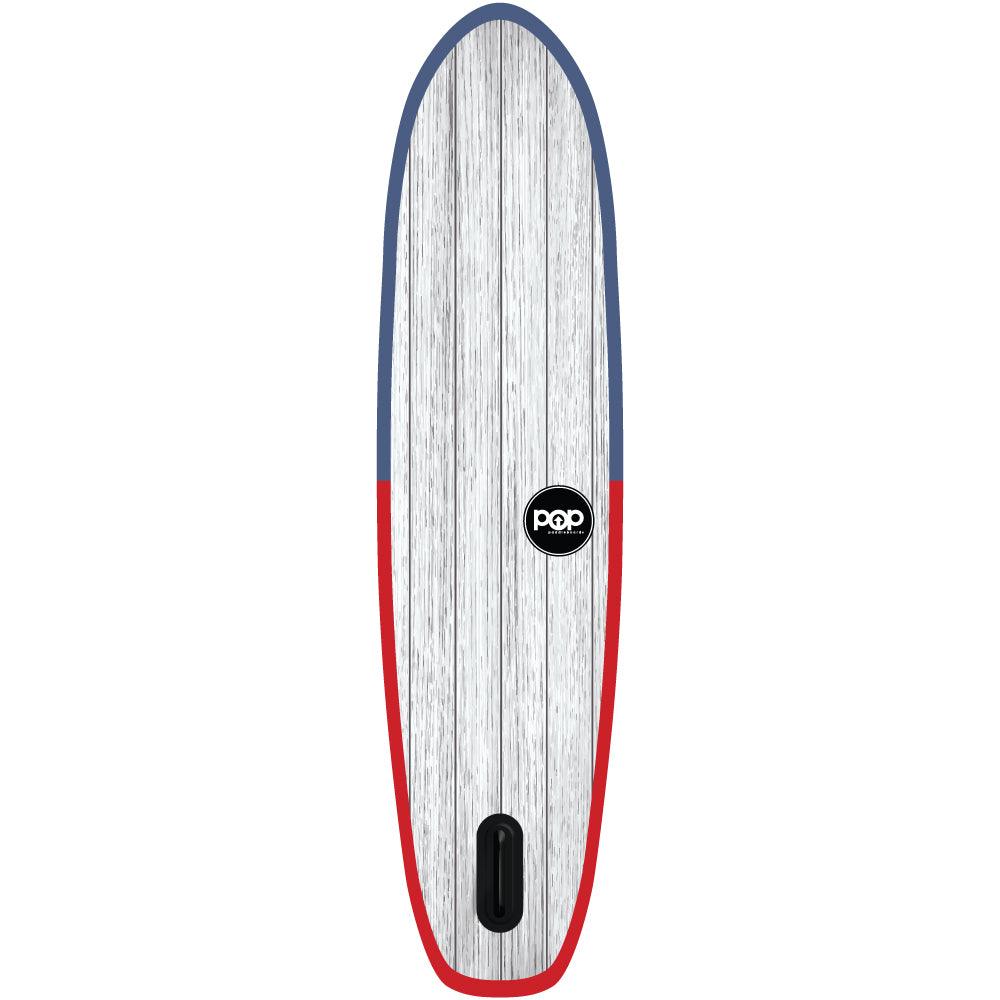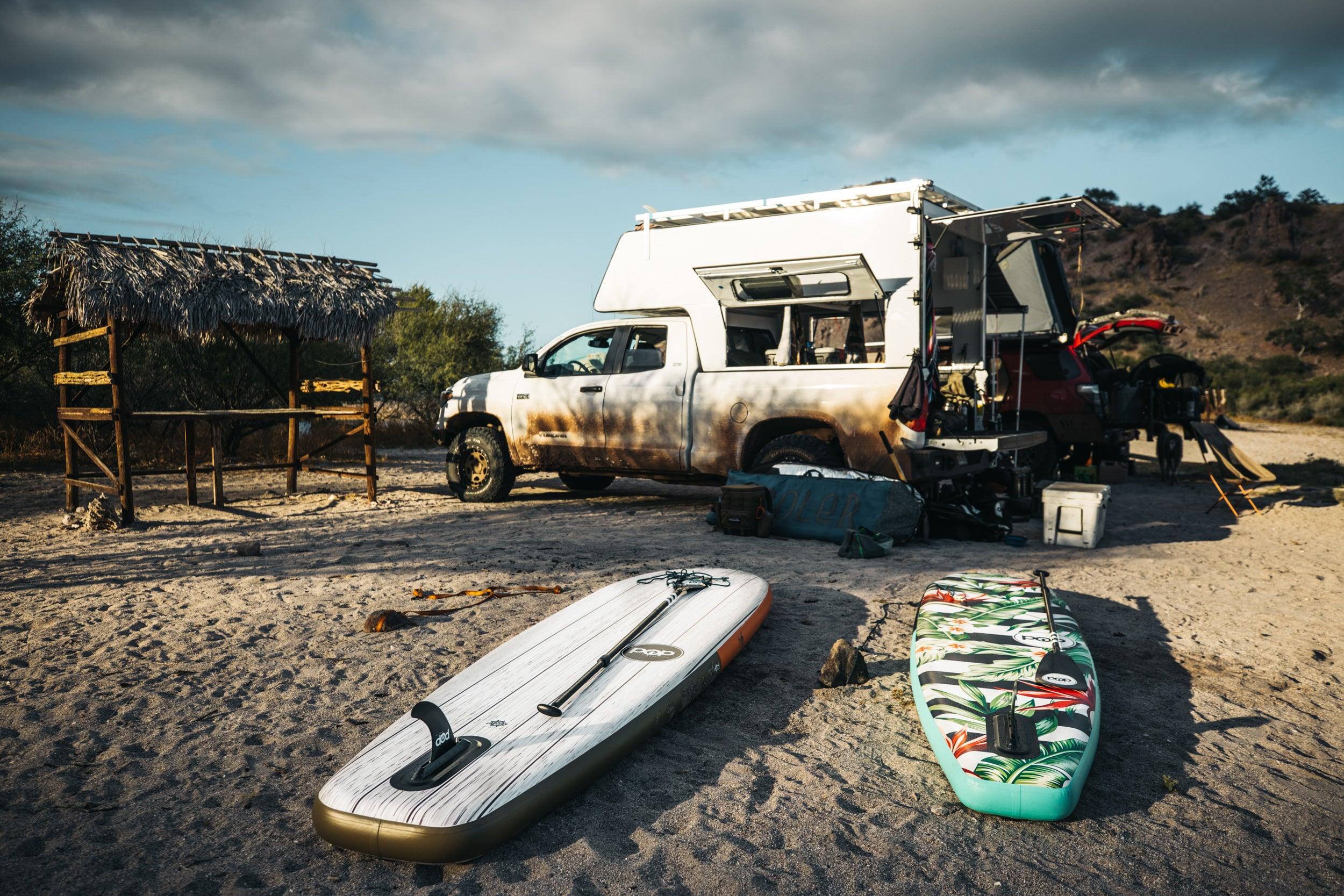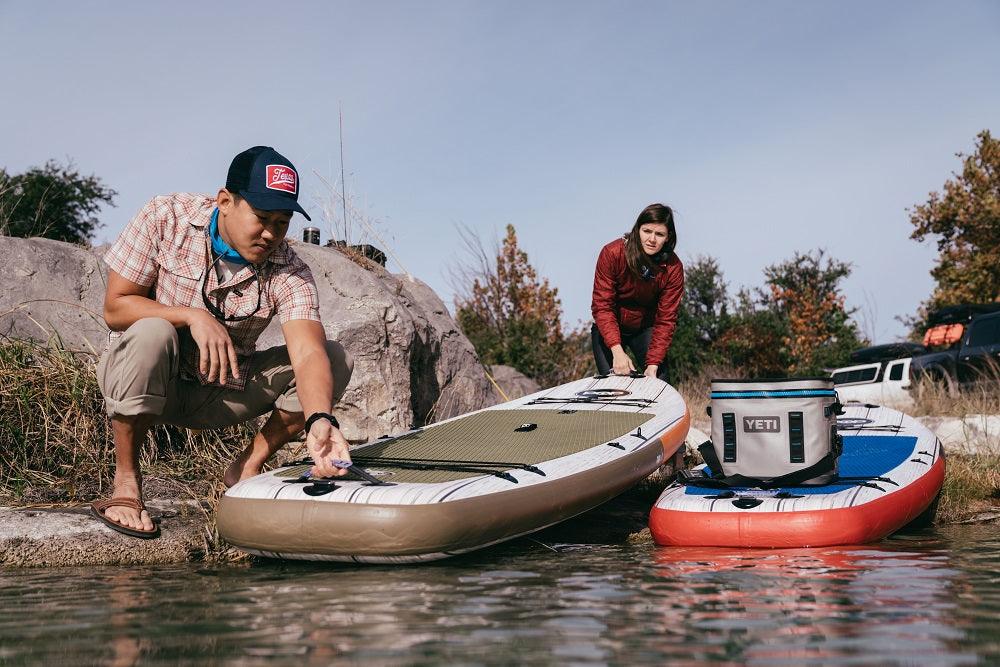 11'6 El Capitan Blue/Red
The El Capitan feels as much like a ship as it does a paddleboard. The front & center fishing mount, additional D-rings for harnessing supplies, and increased volume make this board incredibly stable and ready for adventure. For paddlers who have dreamt of taking their boards farther than the naked eye can see, this board looks forward to chartering its course down winding rivers, across crystal clear lakes, and coastlines with hidden coves.
Your High Roller packages includes:

POP Board Co. Air Ride Inflatable Paddleboard
Stop Rip Bag with Wheels (TSA/CTSA Approved)
Aluminum 3-piece Paddle
10' Leash
High Capacity Hand Pump
Universal 8" Fin
Repair Kit
Board Dimensions: 10'6"'x32'x6'

Max Rider Weight: 250lbs

Board Weight: 25lbs

Total Kit Weight: 42lbs

Material: AIR RIDE Woven Drop Stitch & PVC

Stitch Count: 16,800

Optimal Inflation: 12 - 15 PSI
We ship all orders over $100 free Canada wide. Some exclusions may apply. Click here for more details.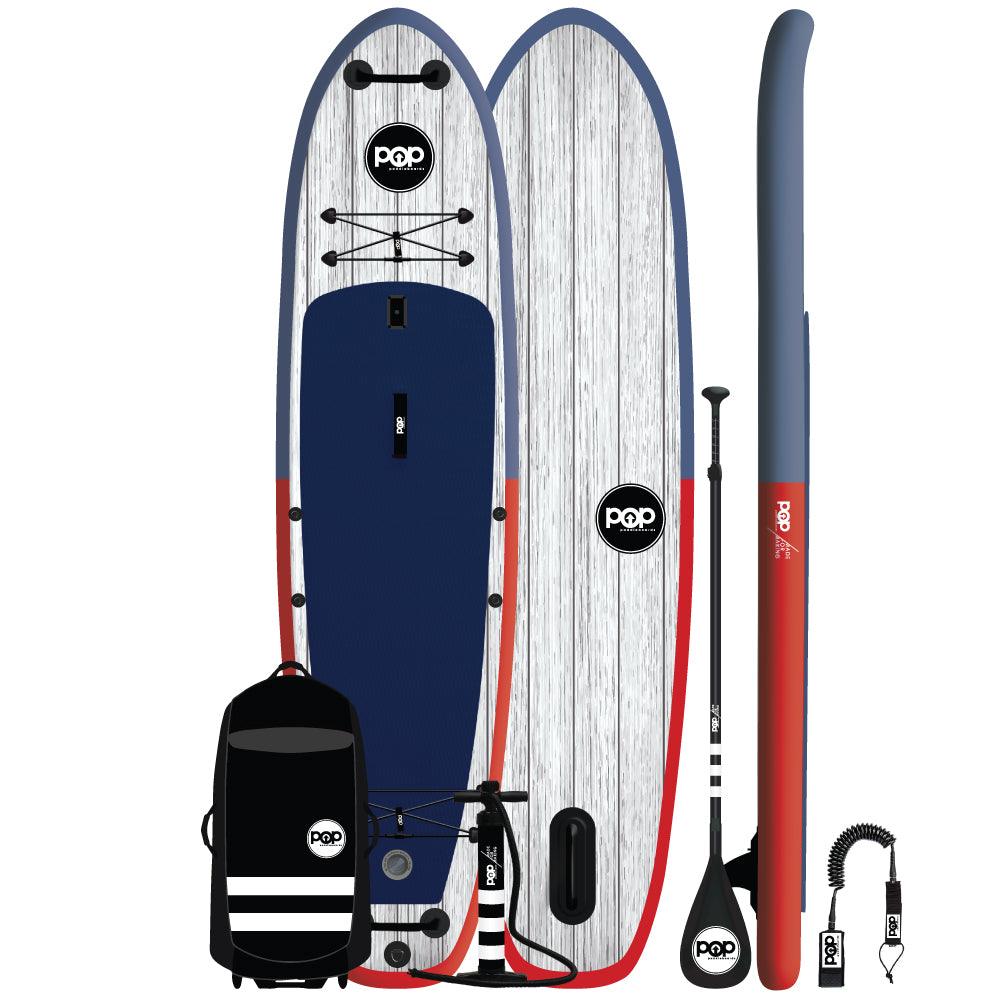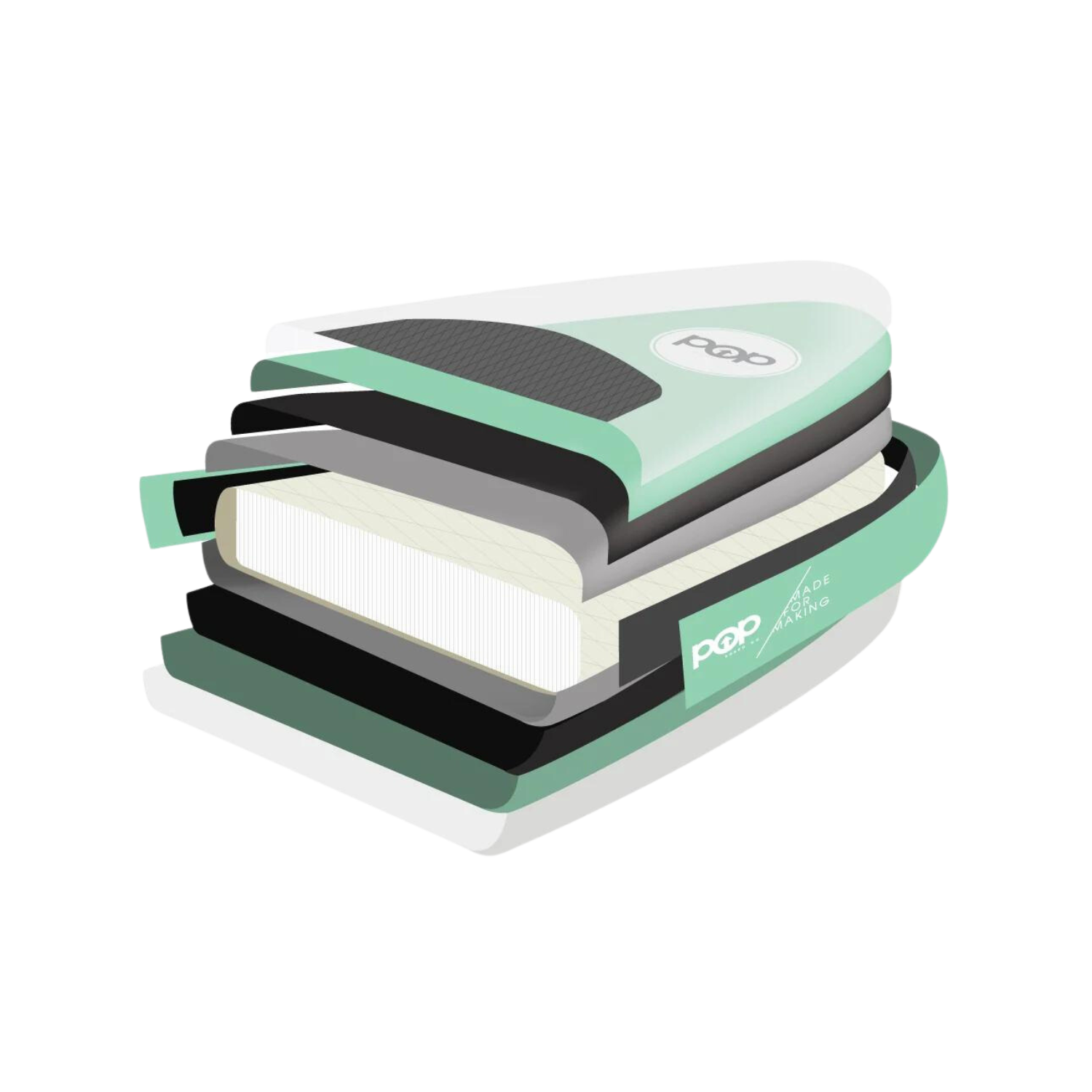 Air Ride Construction
Multi-Stage Quality Control
Each individual layer is pressure tested for 24 hours before advancing to next production stage to ensure an impermeable seal on all layers.
Perfect Shape
Precise laser measurements quality control the boards for proper rocker and evenness.
Supreme Rigidity
Constructed with highest tensile strength drop-stitch fibers for supreme rigidity.
Extreme Durability
Reinforced with maximum denier, Military Grade PVC for extreme durability.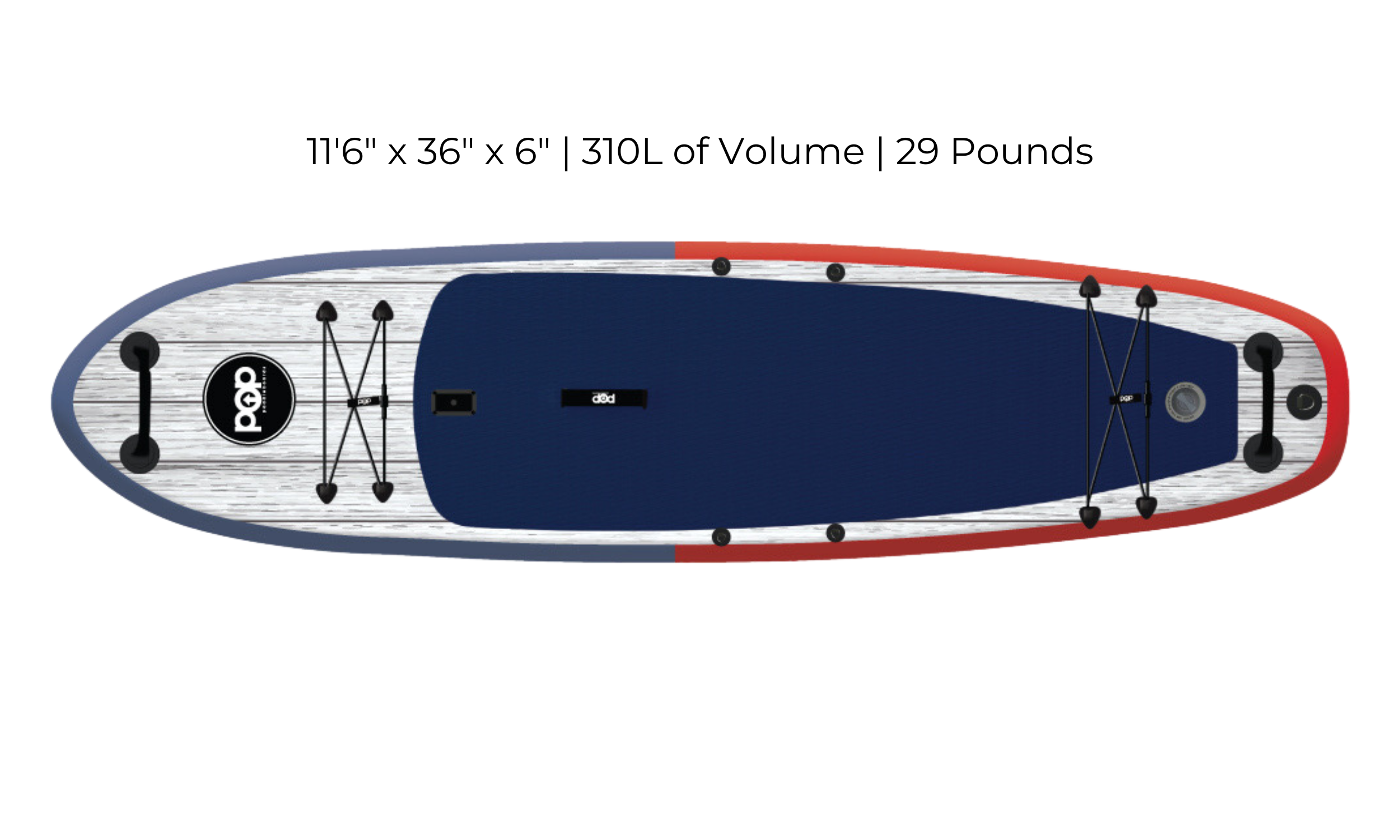 Before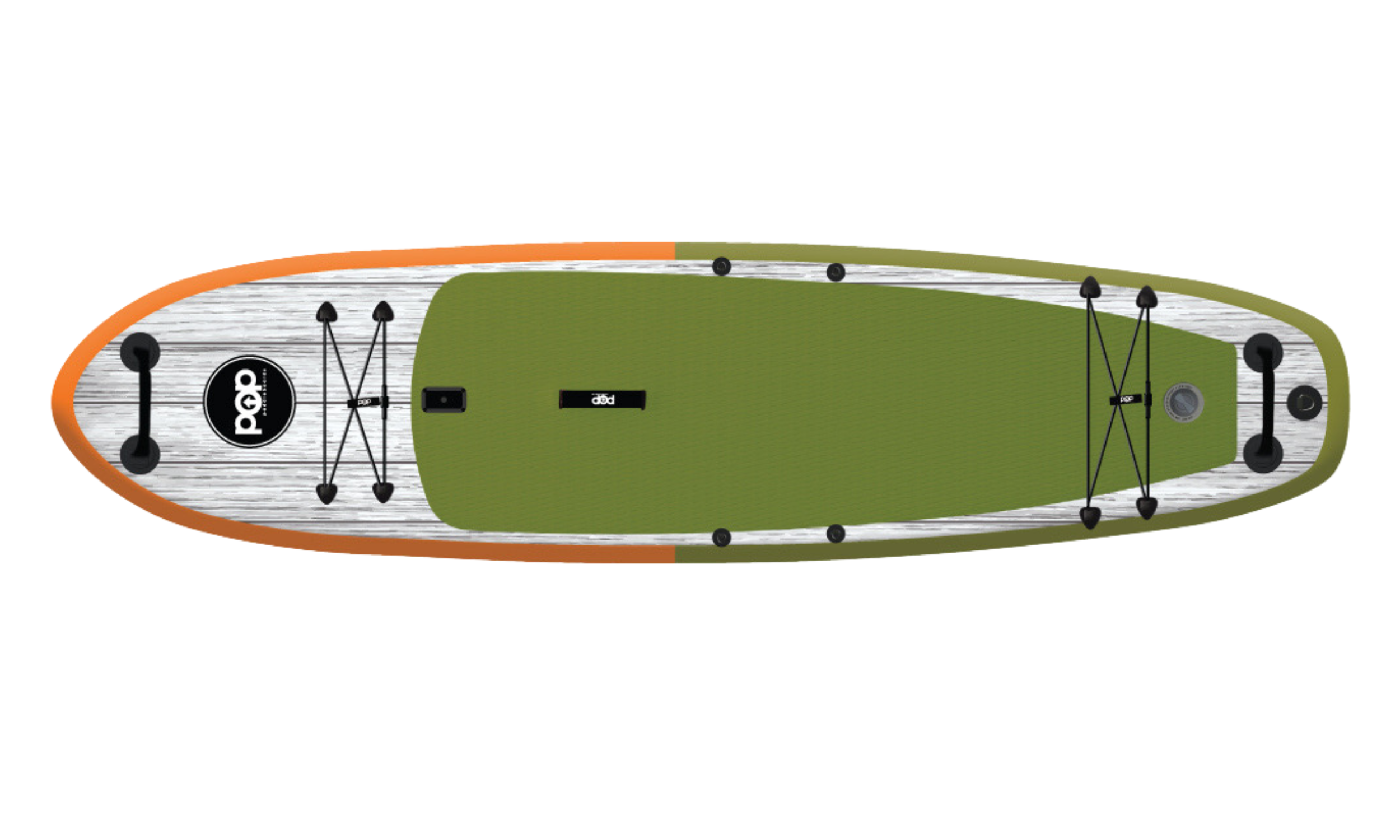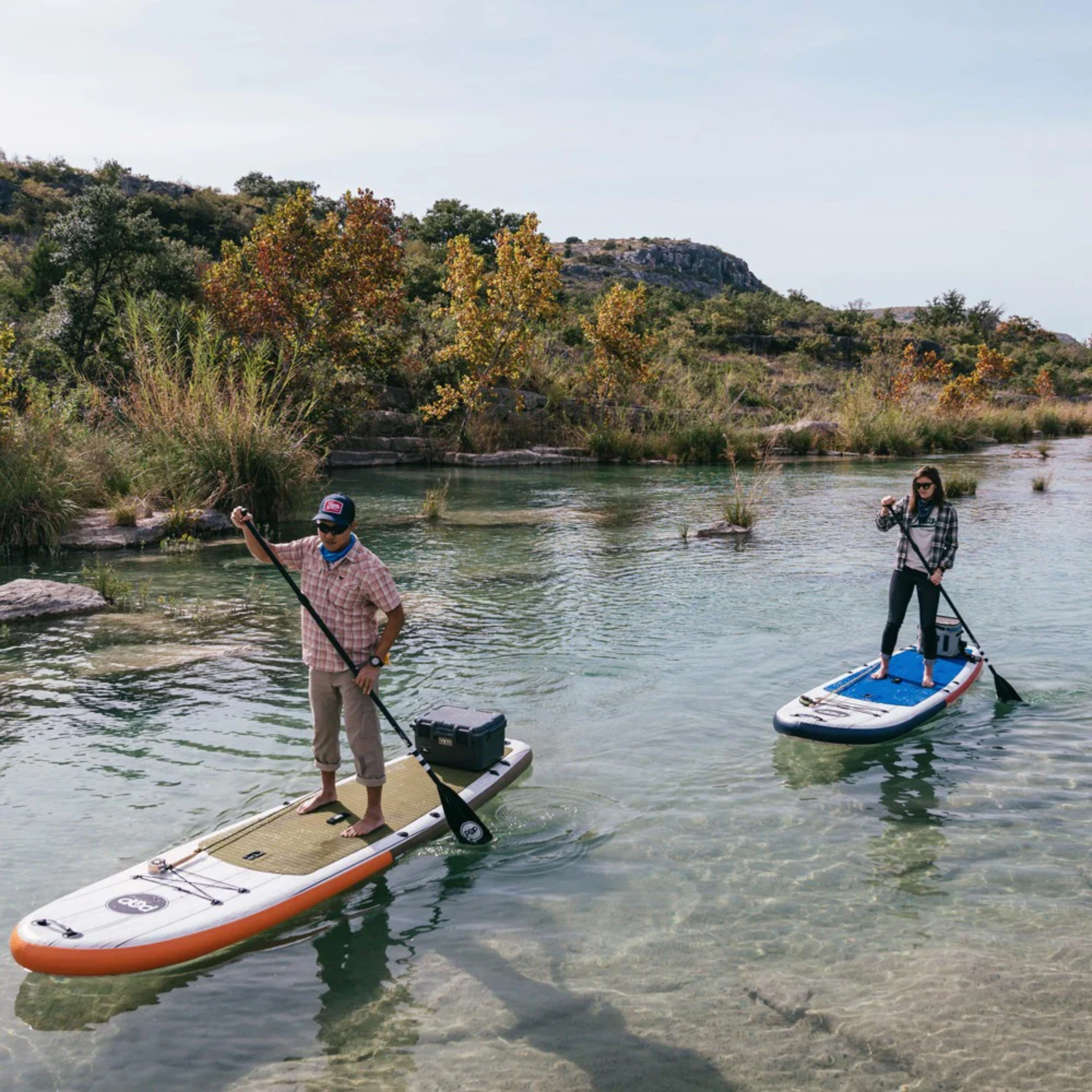 Award Winning HD Graphics
Ride in style with POP's award winning HD graphic. Our most popular rider choice brings out the inner restrospect in all of us.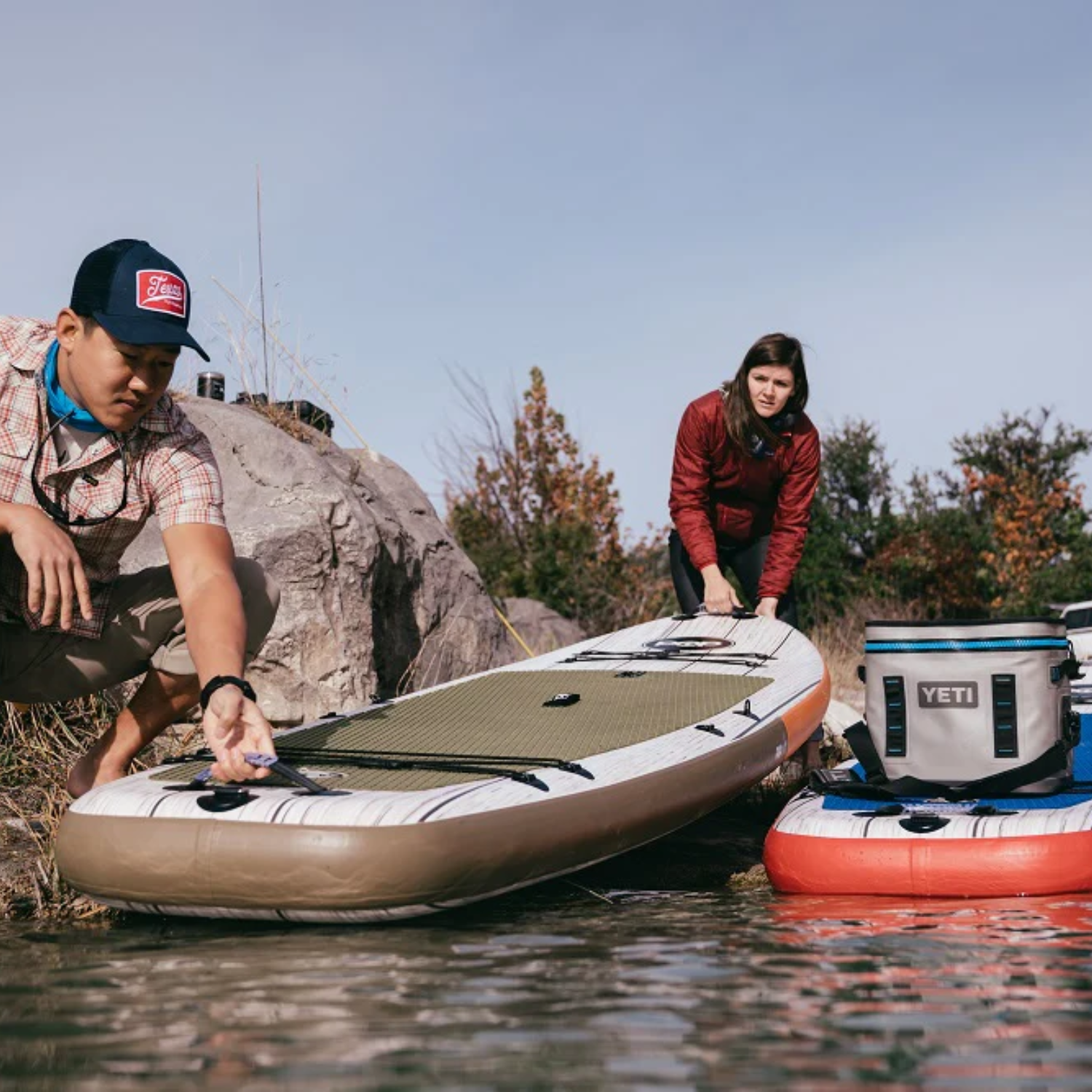 High Quality Accessory Package
Top quality boards means top quality accessories. Every piece of your full package is designed for comfort and durablity.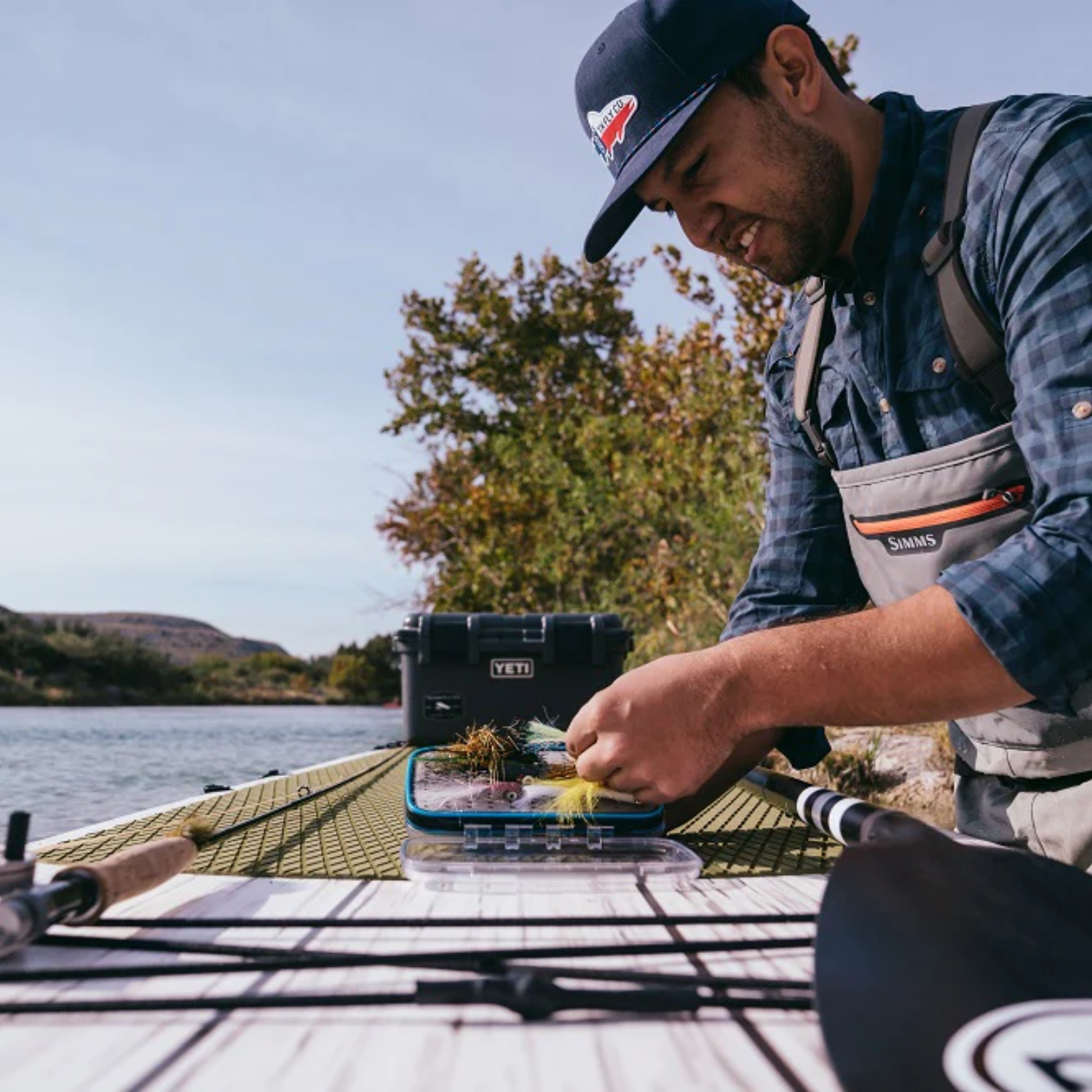 Fully Loaded
The El Capitan line boasts a fully loaded paddling style, including EVA traction that spans the entire deck of the board. More space for you and totally puppy approved.

Want to take a seat? Attach a kayak seat conversion kit to your already installed d-rings, and store even more with additional bungee straps. Feel like fishing? Utilize the Scotty Mount on the front of the board for various mounts!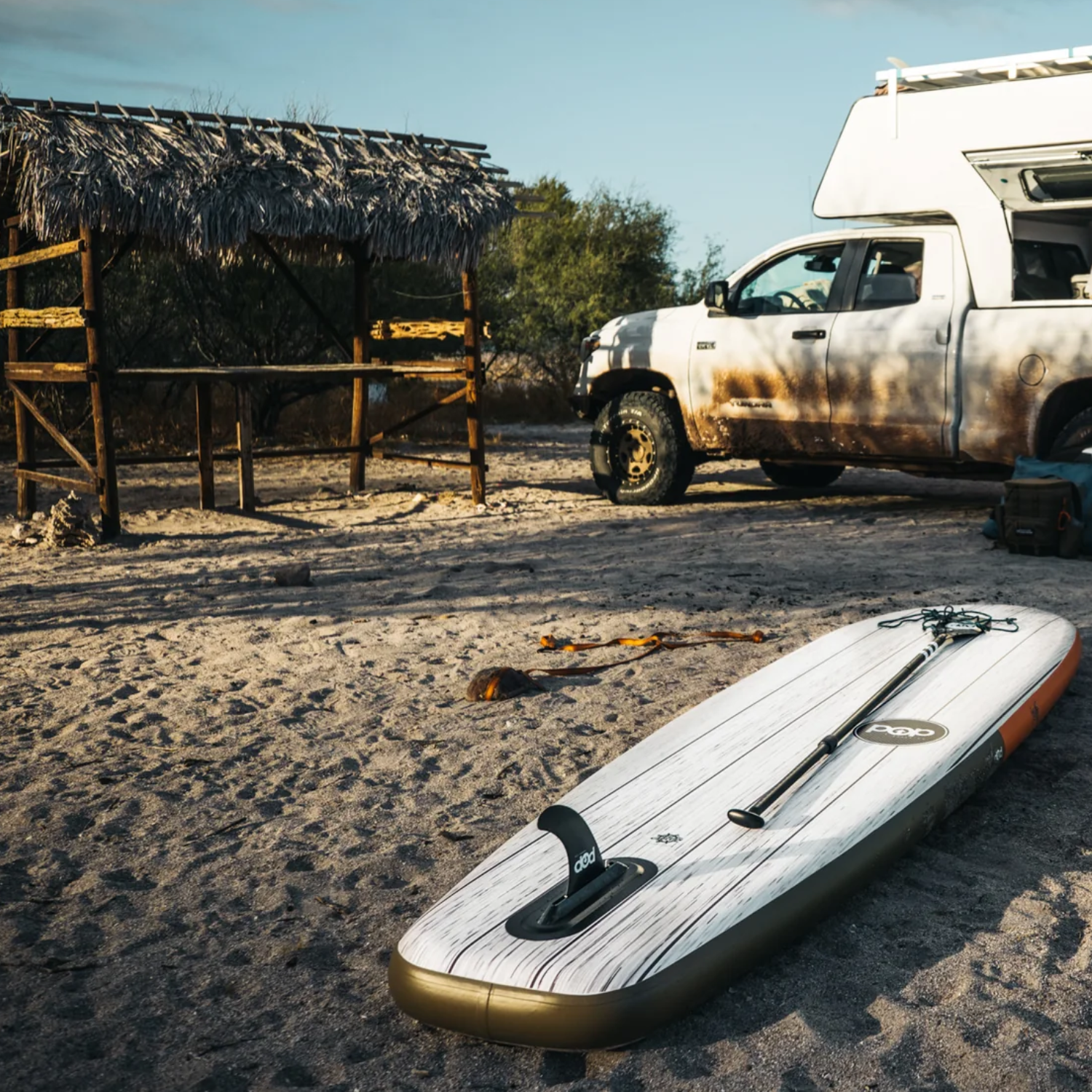 Optimum Speed Universal Fin System
This board is designed with a single removable univsal fin system. This means we've ditched a thruster, or three fin, system to minimize drag and increase glide. This board's design is largely recommended for recreational paddling, and long distances.
The removable system allows you to pack up your board with no bending to your fin, as well as optional fin sizes and shapes for different rider styles. Your kit includes an 8" hard fin that will accomodate most paddlers, but can be switched out to suit your paddling needs.

3 fin systems are generally recommended for paddlers looking to surf the swell. If that's what you're after, check out our rigid surf paddleboards.