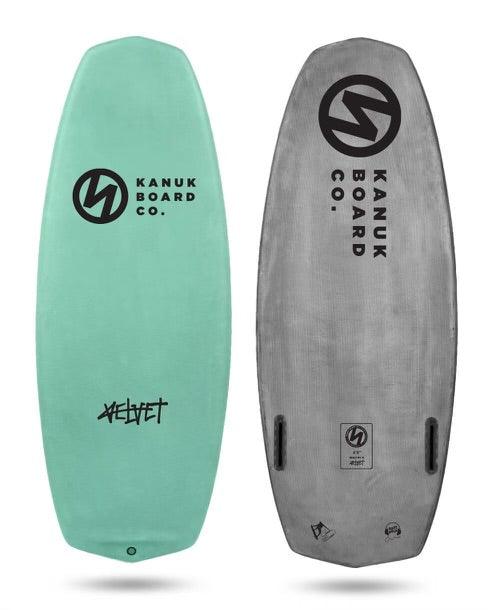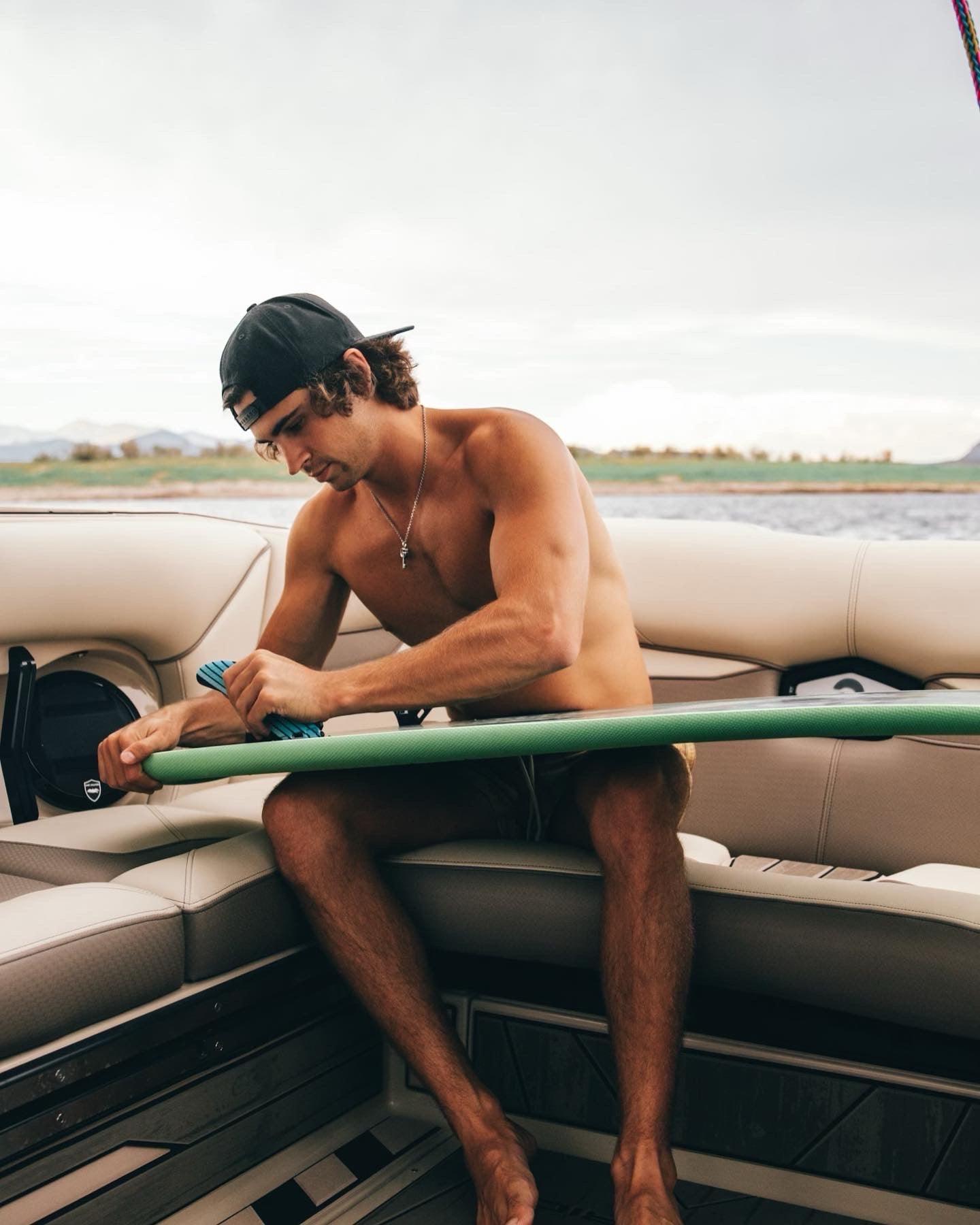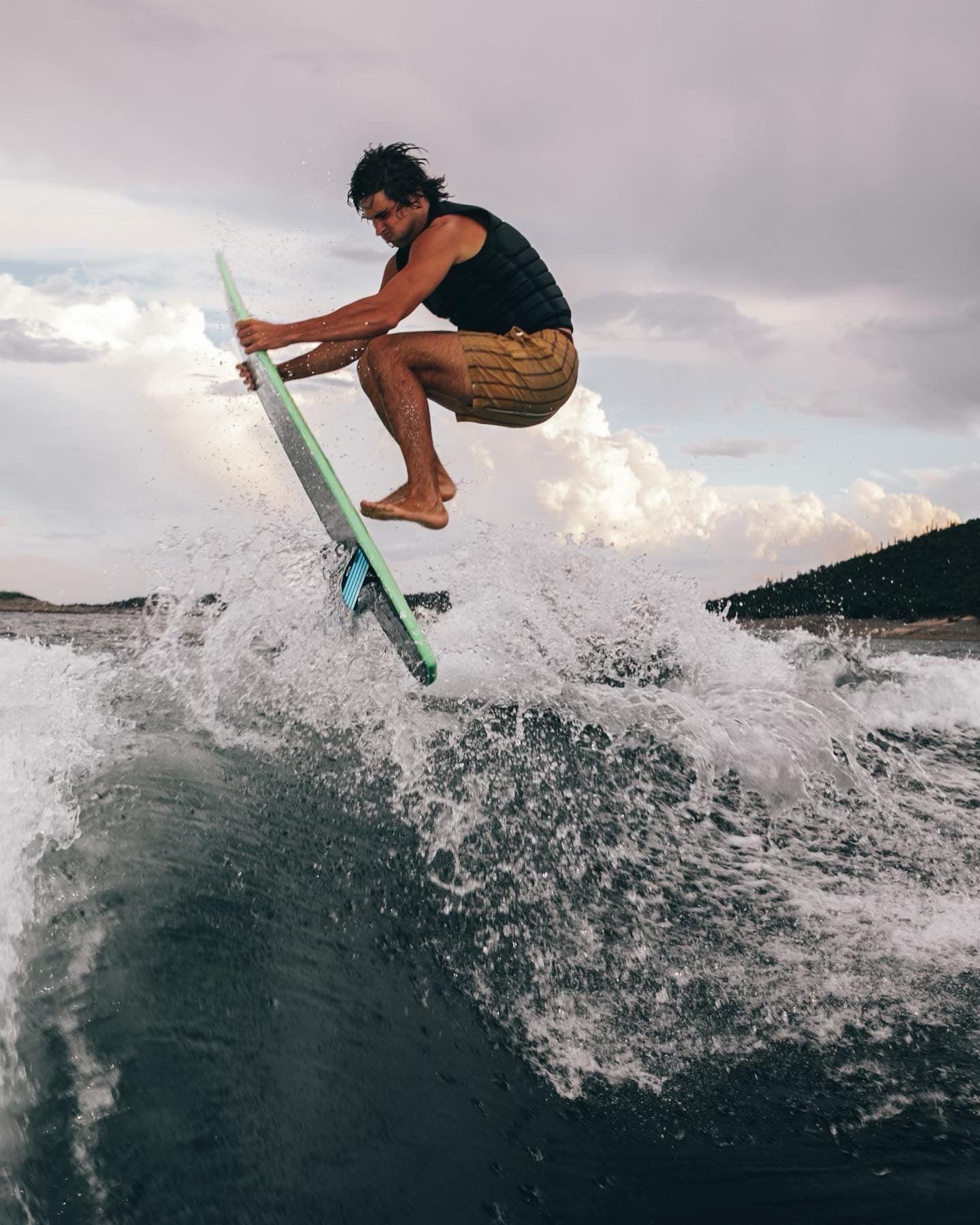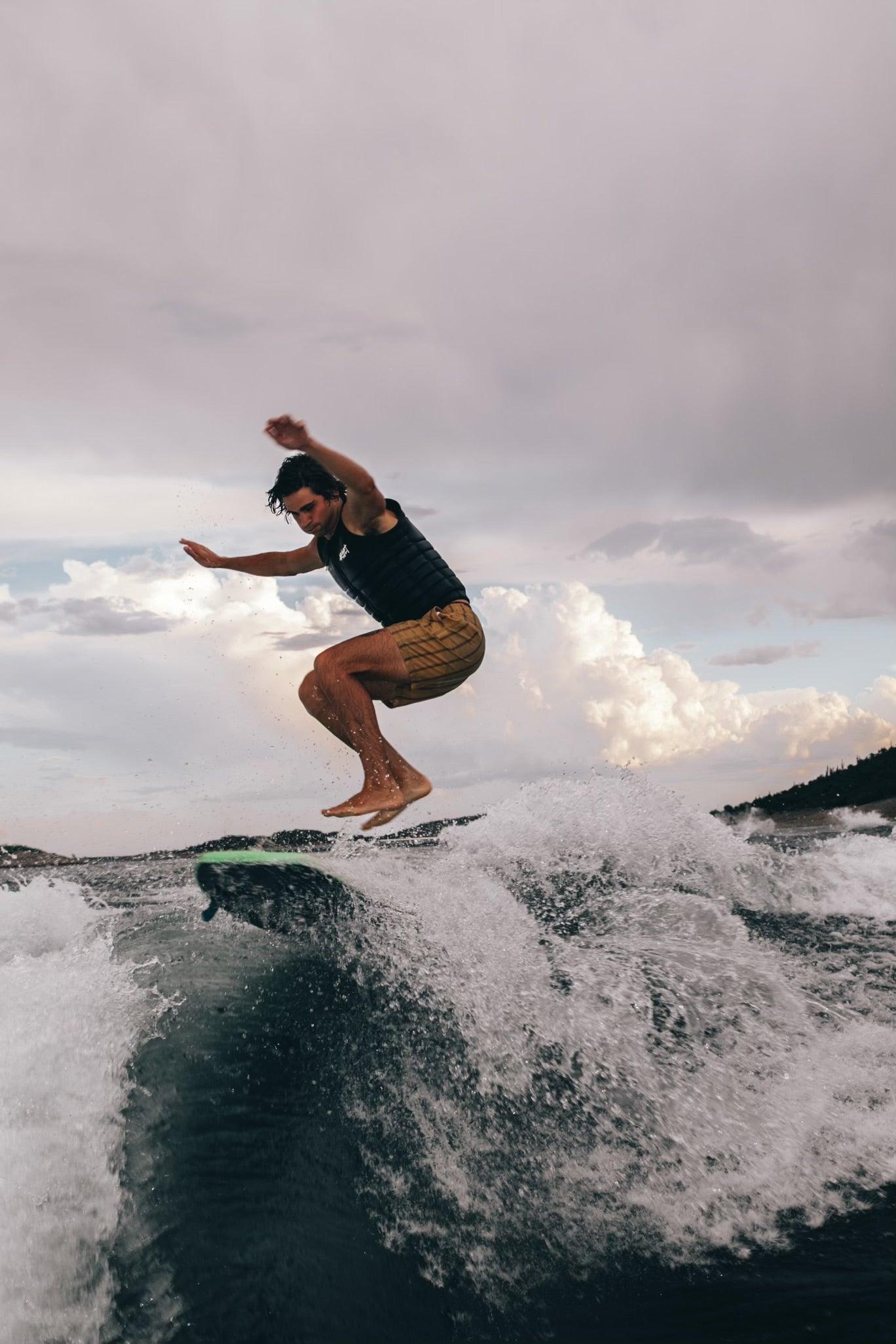 Soft Pop - Beginner
A Kanuk Board Co Burnsy Pro + Velvet Collab
THE MOST ADVANCED ENTRY LEVEL CONSTRUCTION IN WAKESURFS
An entry level board for a smoother ride, and big spring, to render a board ideal for learning. With a lightweight and chop resistant flex, this board is an ideal design to learn to control your board in any water conditions. Say hello to your introduction to the world of surf. 
Our Poly-Pop technology uses a polyurethane foam core with a high density foam stringer for lightweight ridged performance. The high density foam stringer allows a subtle flex to the board, acting as a spring for explosive pop. We then encapsulate the entire board in an extremely impact and buckle-resistant double bias fiberglass cloth. To add further strength to dampen chatter caused by bumpy conditions, we added a layer of 2oz. woven fiberglass to the deck.
Kanuk Pro Fins
Kanuk Traction
Fin Tool
Kanuk Grade EPS Foam Core
Ultra Light Eco-Friendly Fiberglass
High Density EVA Kanuk Traction
We ship all orders over $100 free Canada wide. Some exclusions may apply. Click here for more details.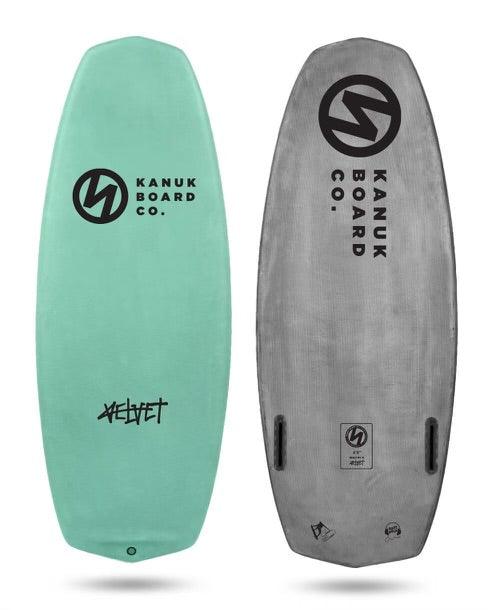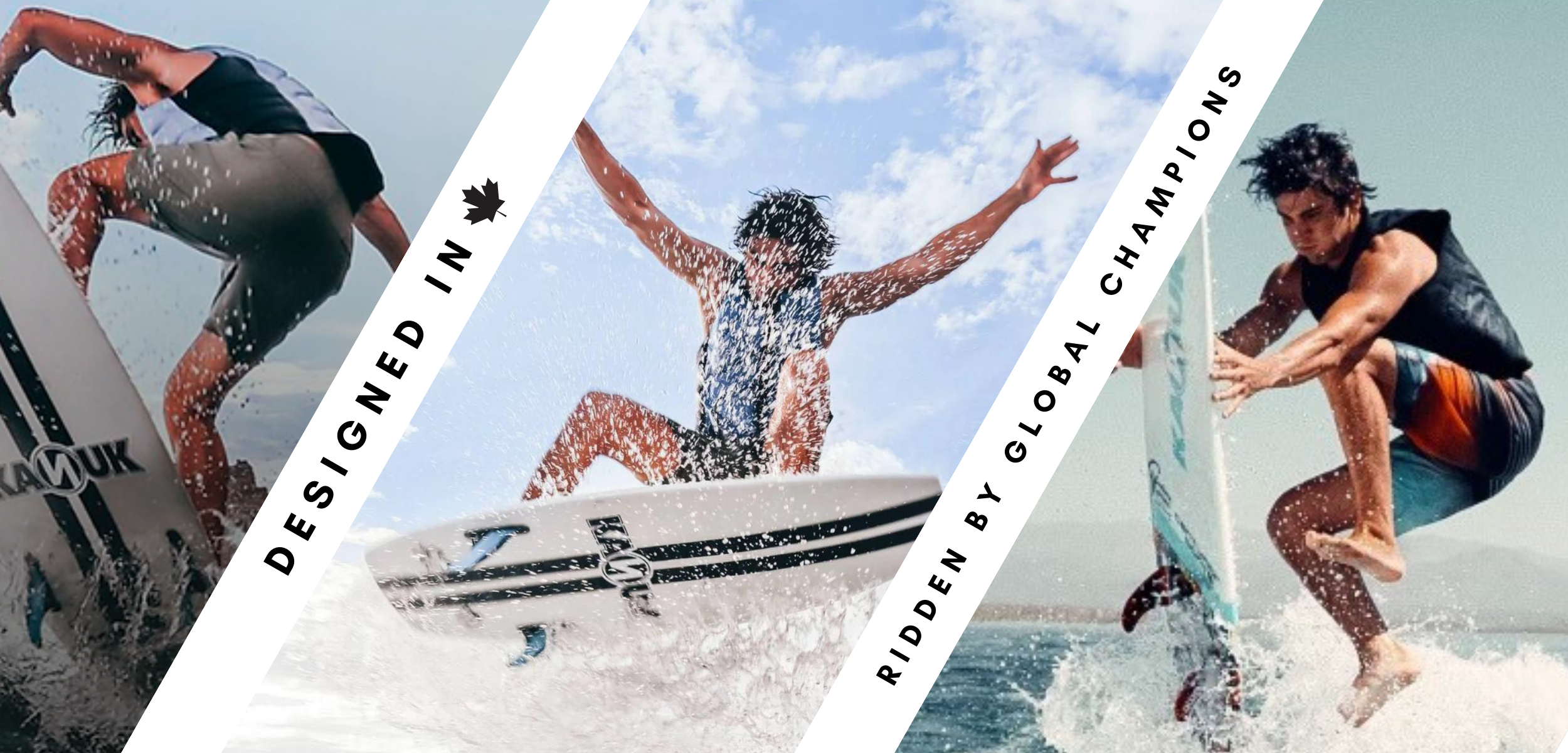 This product has no reviews yet.