10' Class Act - Orange Rail - Green Program (Used/Like New)
The Class act is here because, well, you're classy! Or not...we don't really care about that. All we know is that you want a sick paddleboard to ride your local waterway. Whether it is your neighbor's pool, the ocean, a cool river, or the great lakes, this board will take care of you. We designed this in mind for the person that is not a pro, but wants to connect with mother nature. Having an all-around class act is the true meaning of prestige. Prestige worldwide...
Your High Roller packages includes:

VOLTSURF Inflatable Paddleboard
Stop Rip Bag with Wheels (TSA/CTSA Approved)
Aluminum 3-piece Paddle
10' Leash
High Capacity Hand Pump
Universal 8" Fin
Repair Kit
Board Dimensions: 10'x32'x6'

Max Rider Weight: 210lbs

Board Weight: 24lbs

Total Kit Weight: 39lbs

Material: AIR RIDE Woven Drop Stitch & PVC

Stitch Count: 14,200

Optimal Inflation: 12 - 15 PSI
We ship all orders over $100 free Canada wide. Some exclusions may apply. Click here for more details.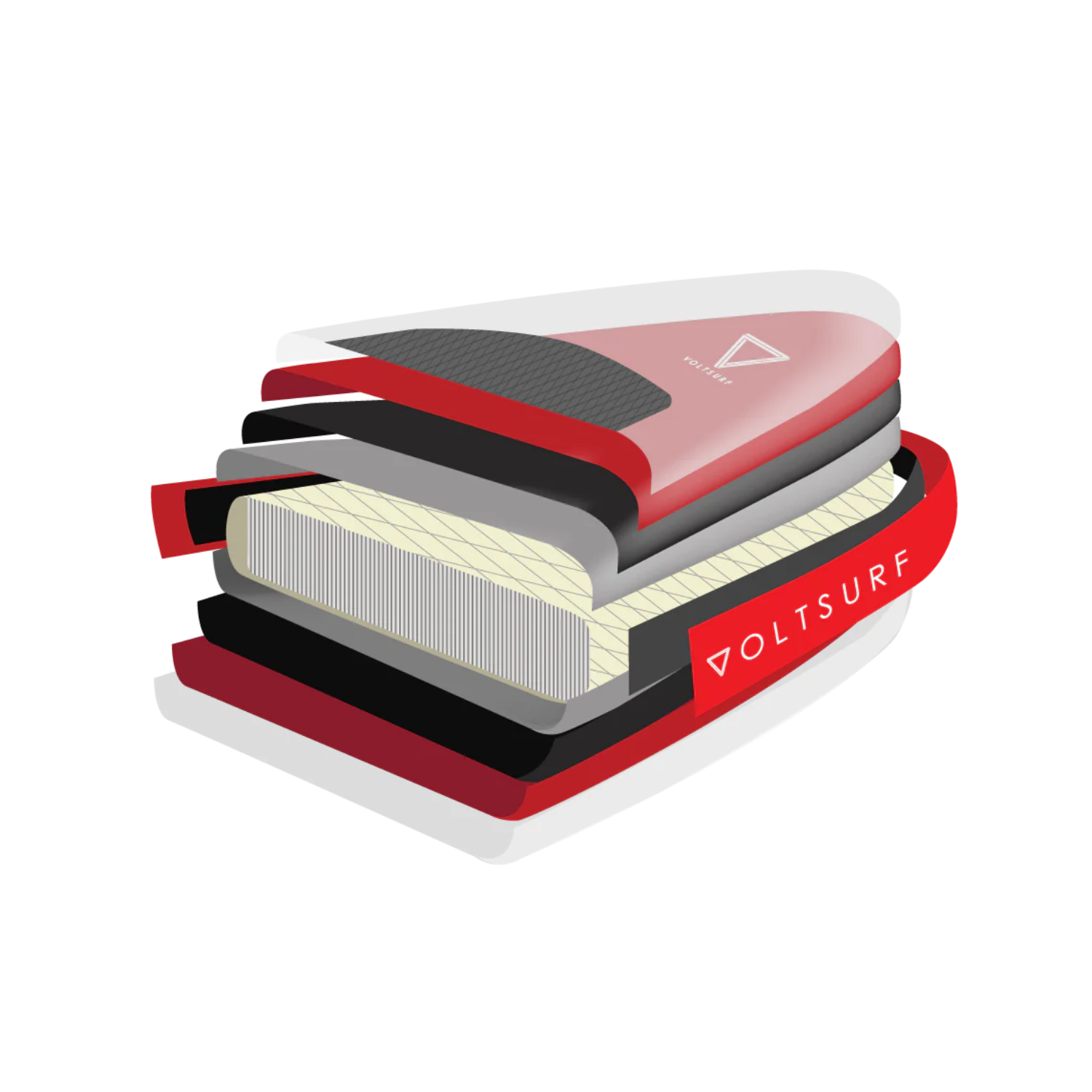 Air Ride Construction
Multi-Stage Quality Control
Each individual layer is pressure tested for 24 hours before advancing to next production stage to ensure an impermeable seal on all layers.
Perfect Shape
Precise laser measurements quality control the boards for proper rocker and evenness.
Supreme Rigidity
Constructed with highest tensile strength drop-stitch fibers for supreme rigidity.
Extreme Durability
Reinforced with maximum denier, Military Grade PVC for extreme durability.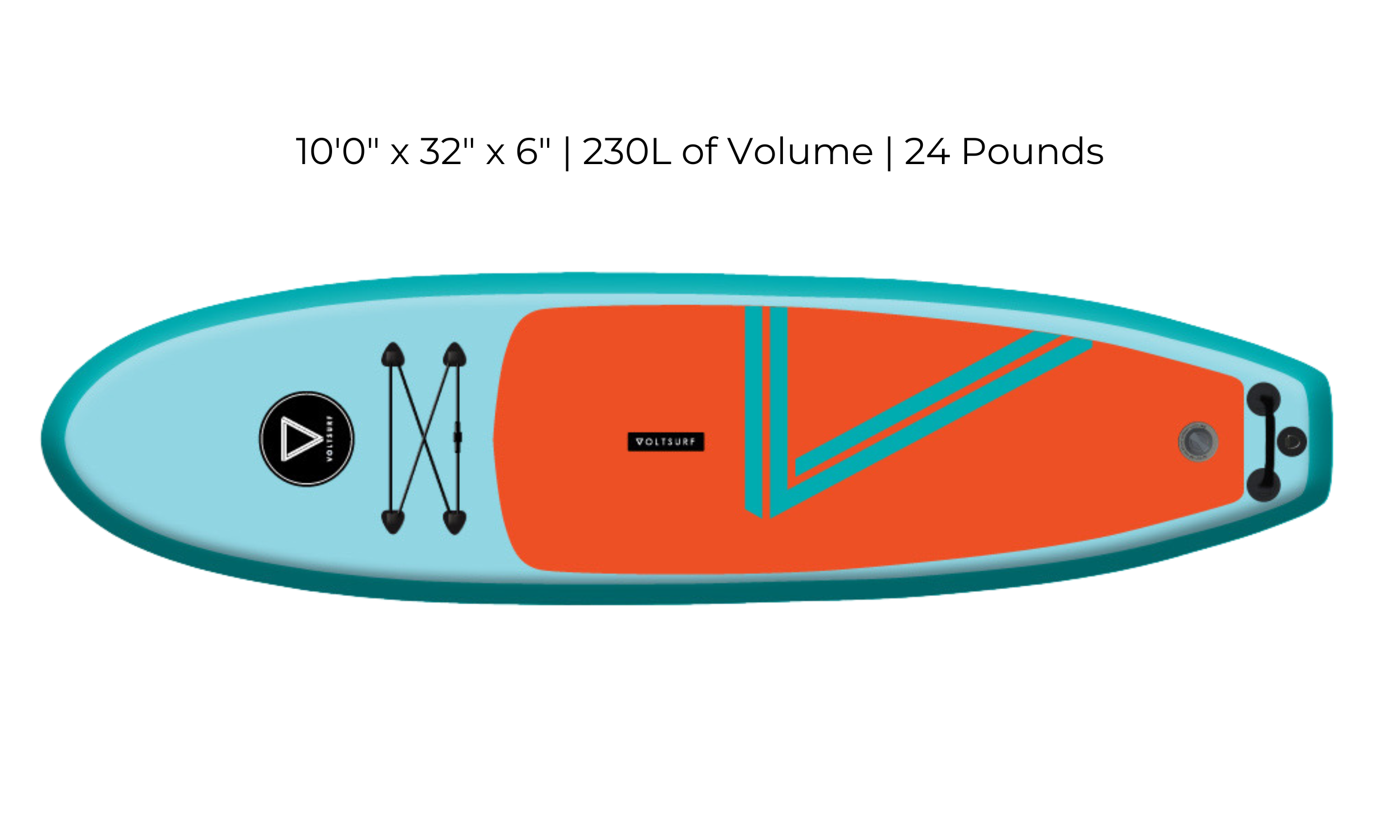 Before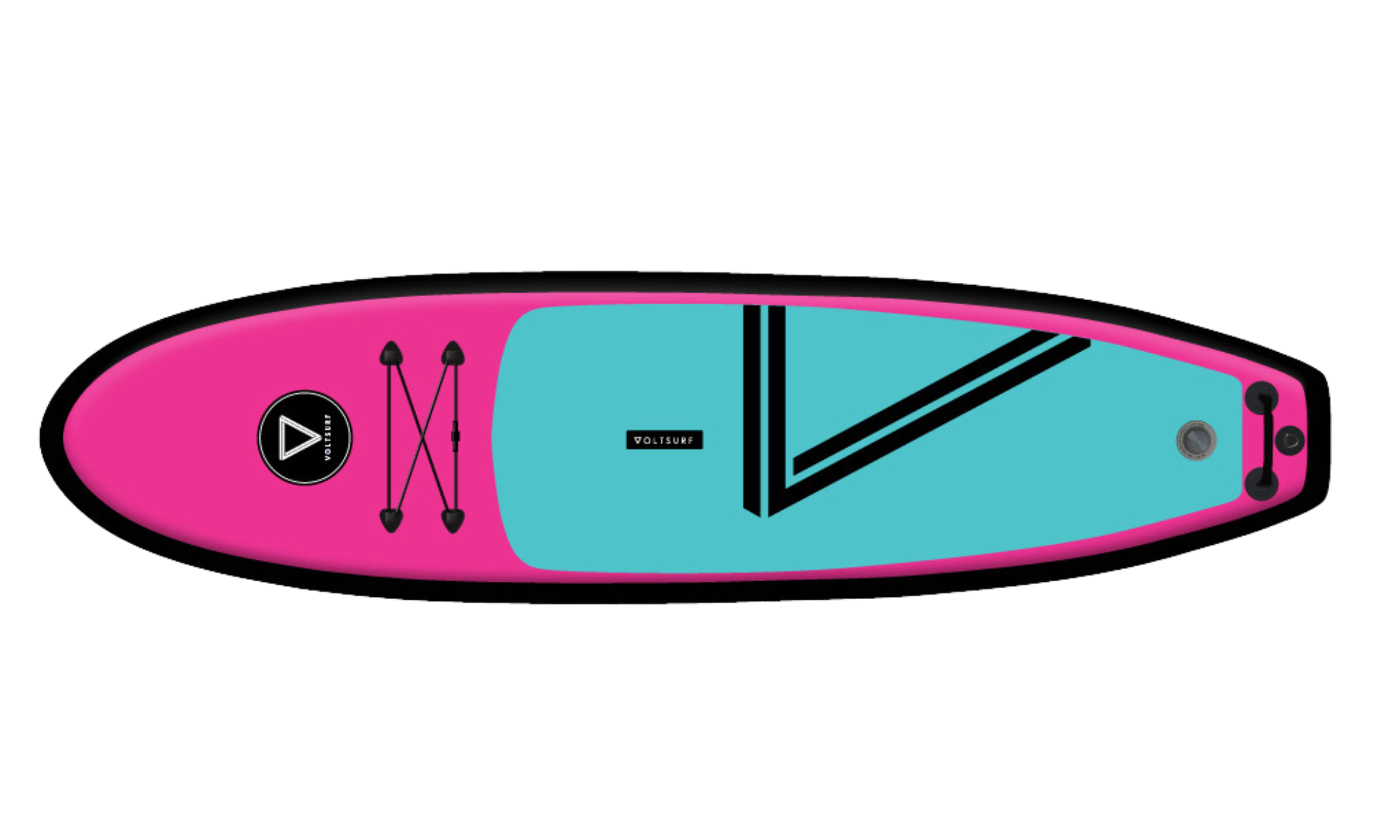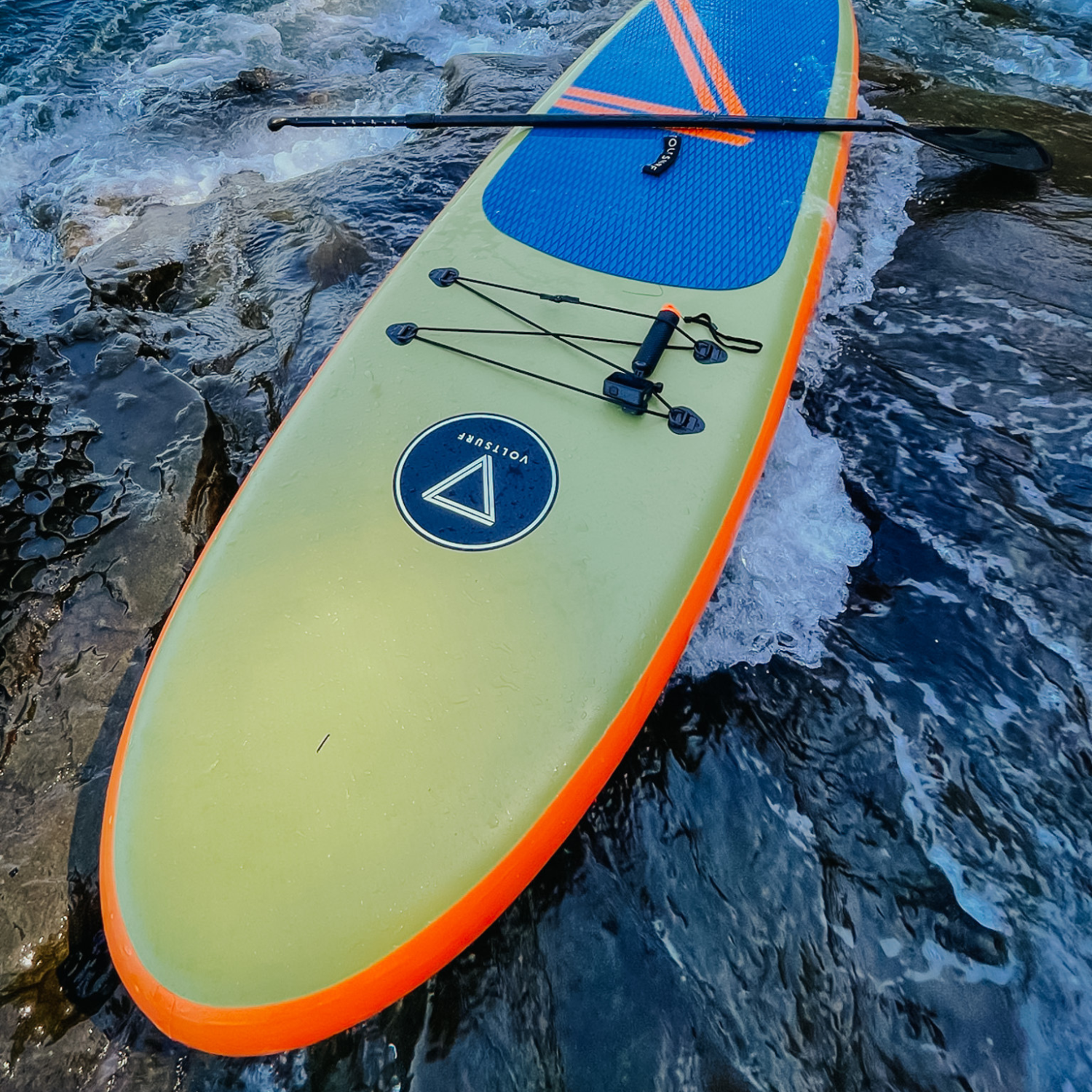 HD Graphic Printing
Voltsurf HD graphics elevate paddleboarding with stunning, high-definition designs that simply can't be missed. Be bold - go bigger.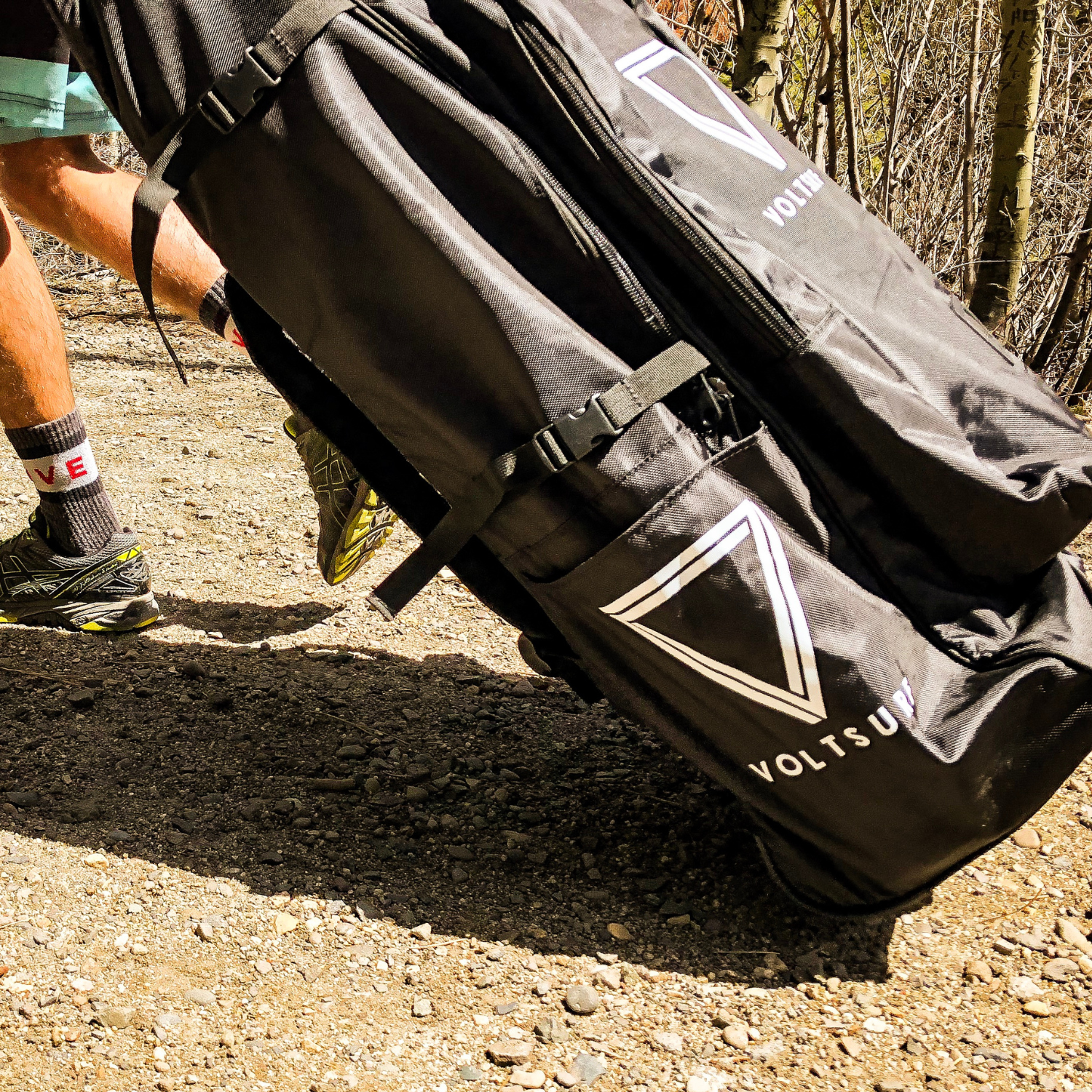 High Quality Accessory Package
Stay limitless with the radical package that does it all. Your full kit includes every accessory you need, no matter the journey there.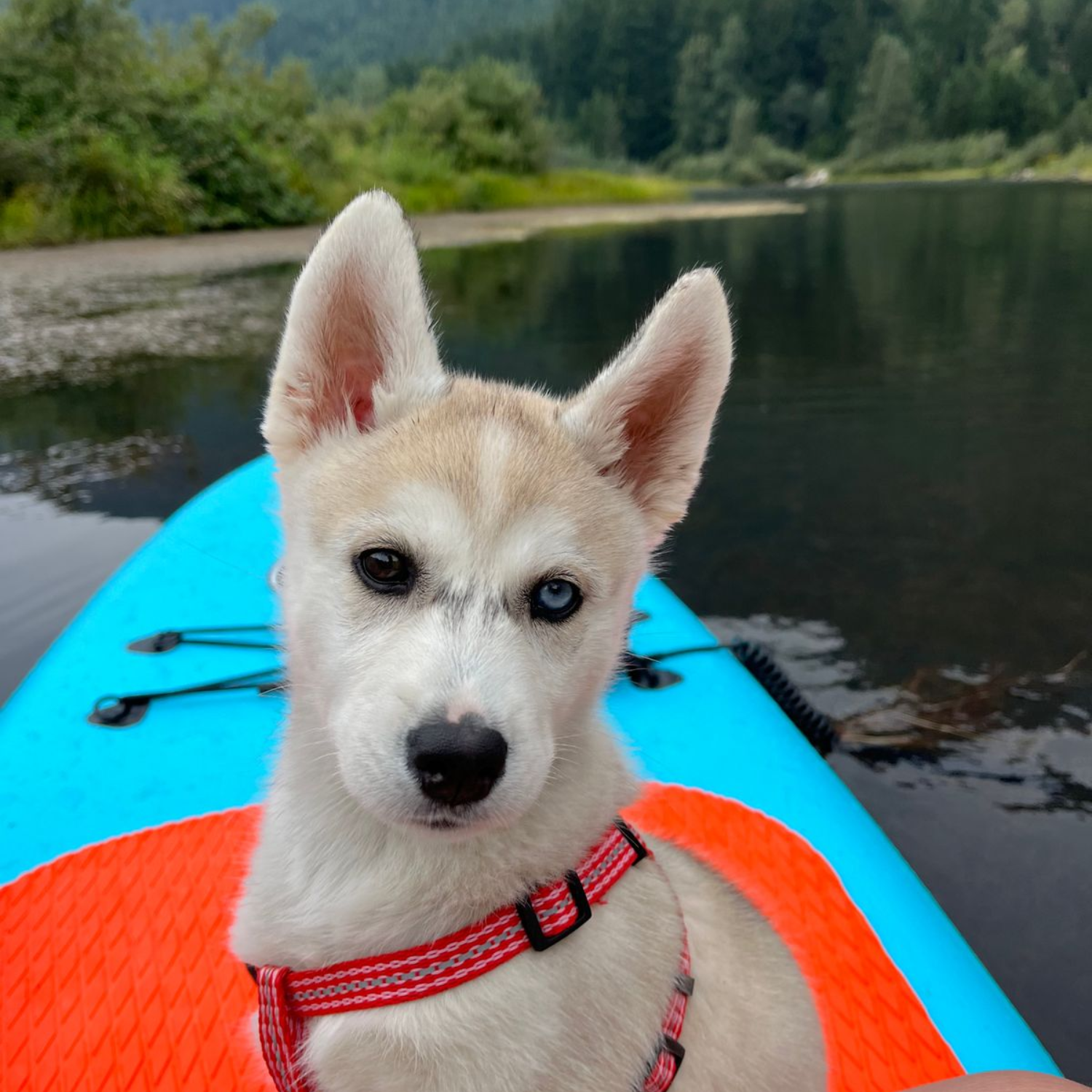 Adventure Seeking
Crafted for recreational ease, the Voltsurf Class Act collection is the lightest and most compact board in our fleet - while maintaining durability for any adventure style.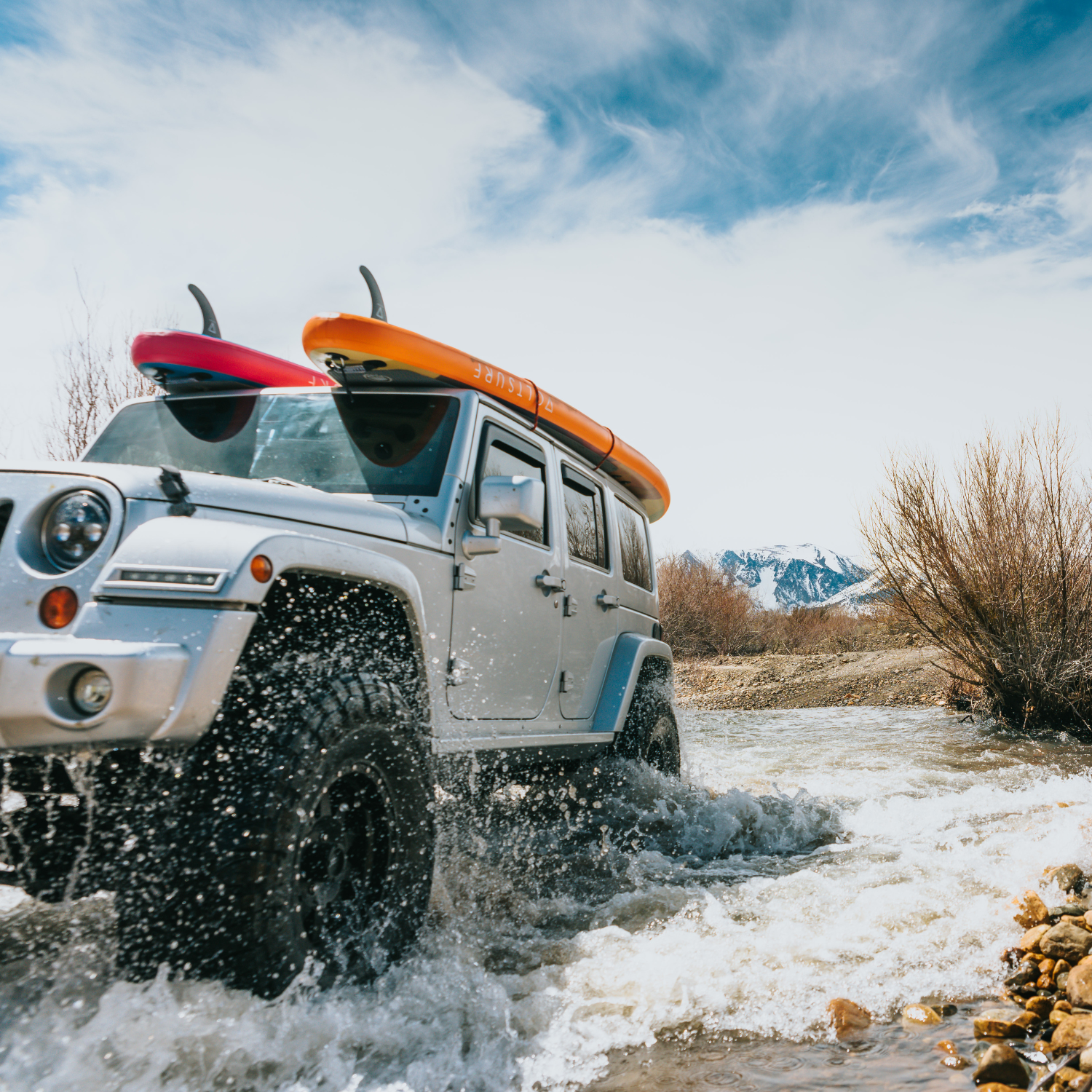 Optimum Speed Universal Fin System
Designed with a single removable universal fin system, this board minimizes drag and enhances glide for recreational and long-distance paddling. It offers easier packing, optional fin sizes, and a longer lifespan than a fixed options. Enjoy your included 8" hard fin to suit most Candian waterways.
Looking for a three-fin surf style? Explore our rigid surf paddleboards with a 3-fin system.