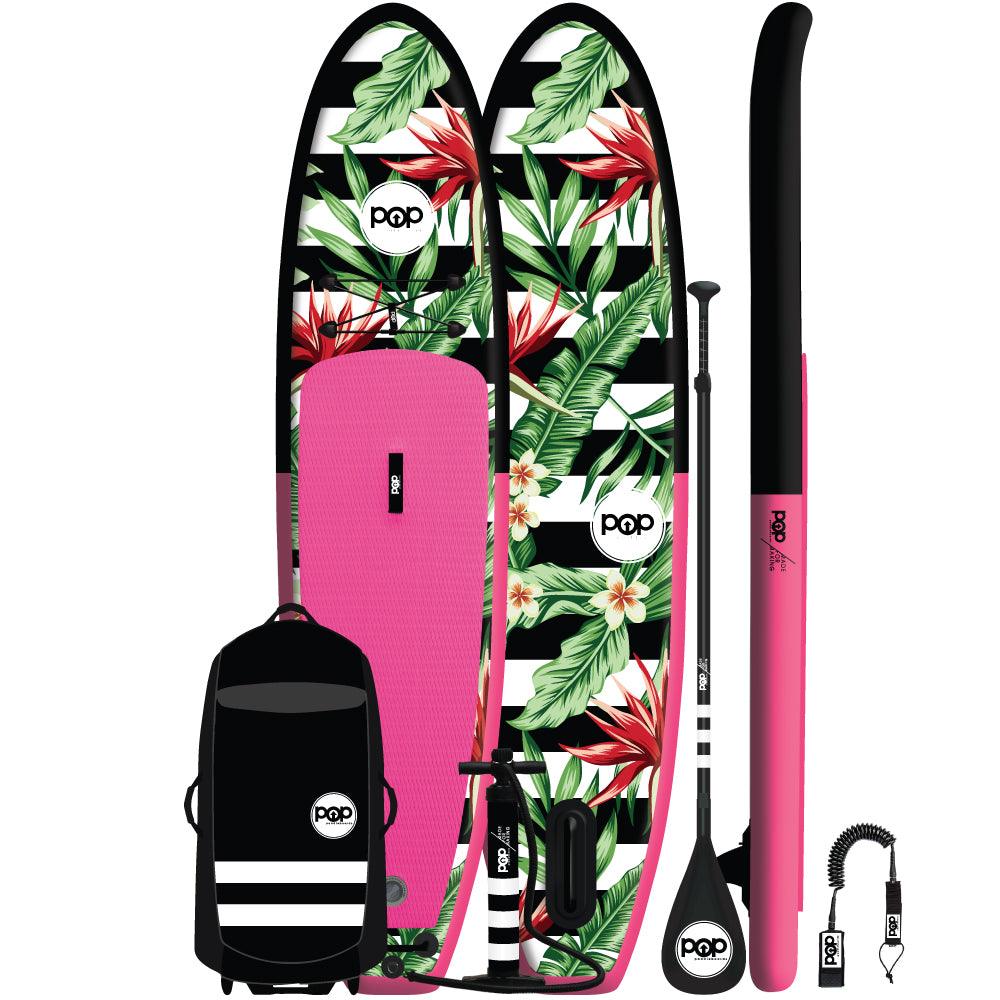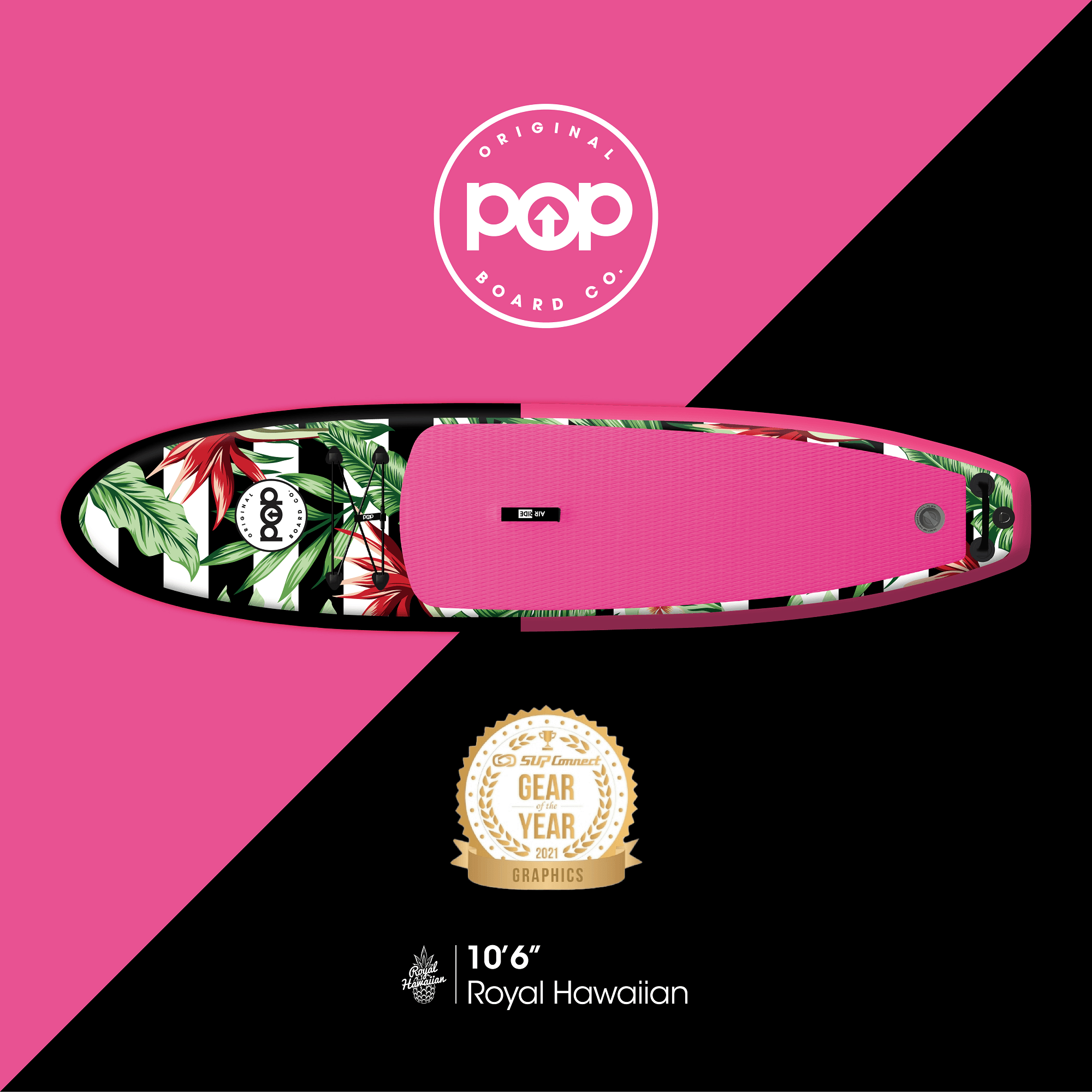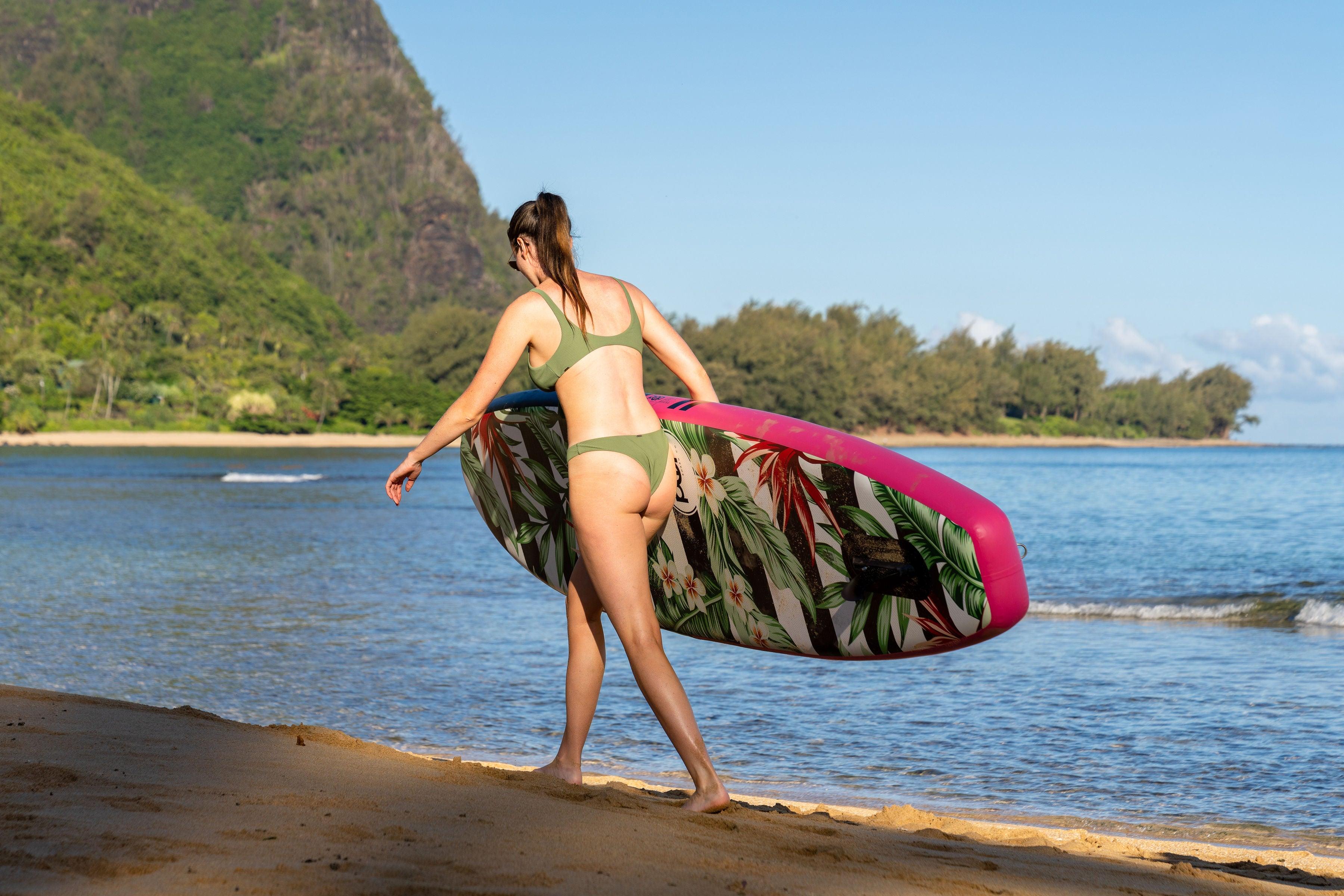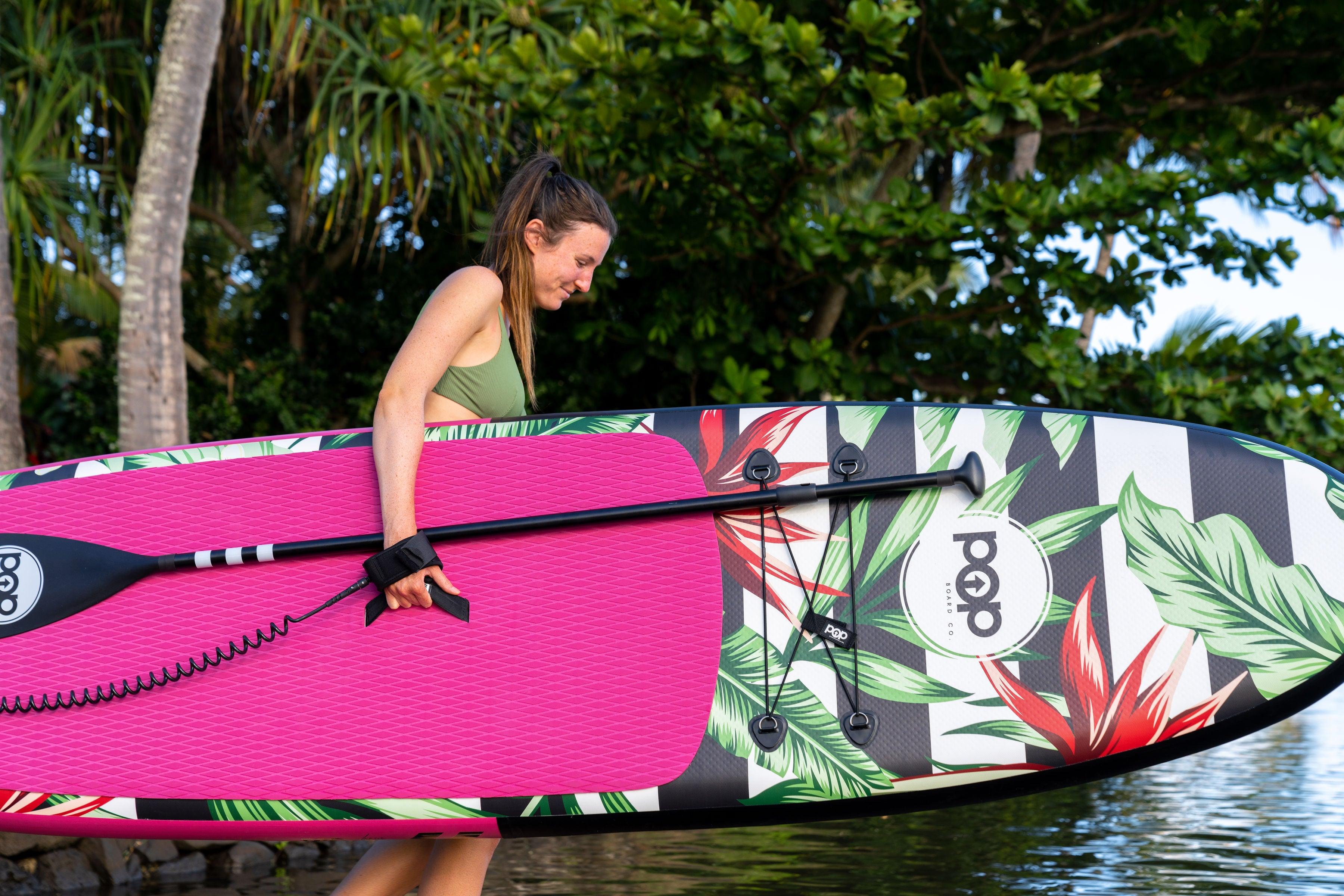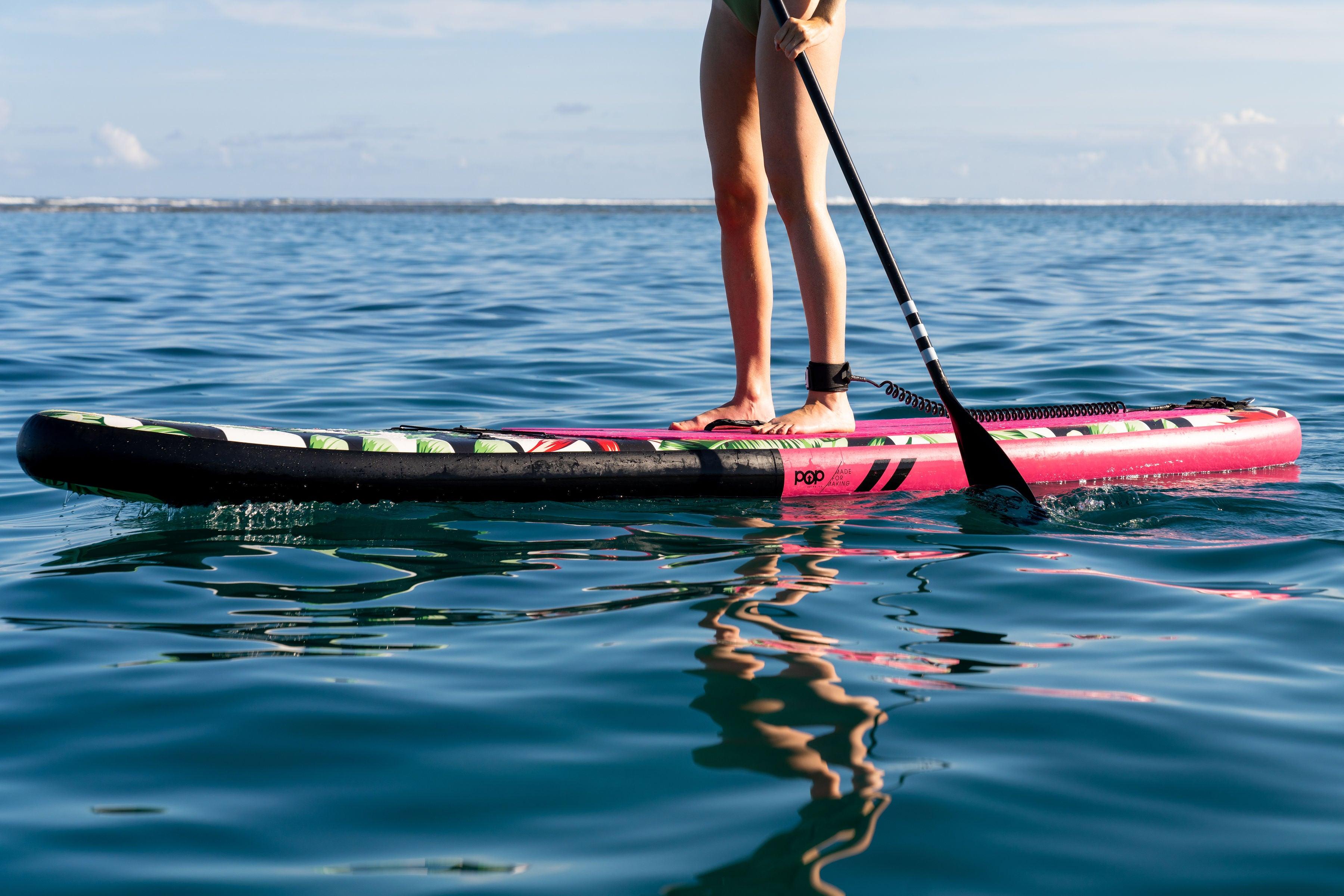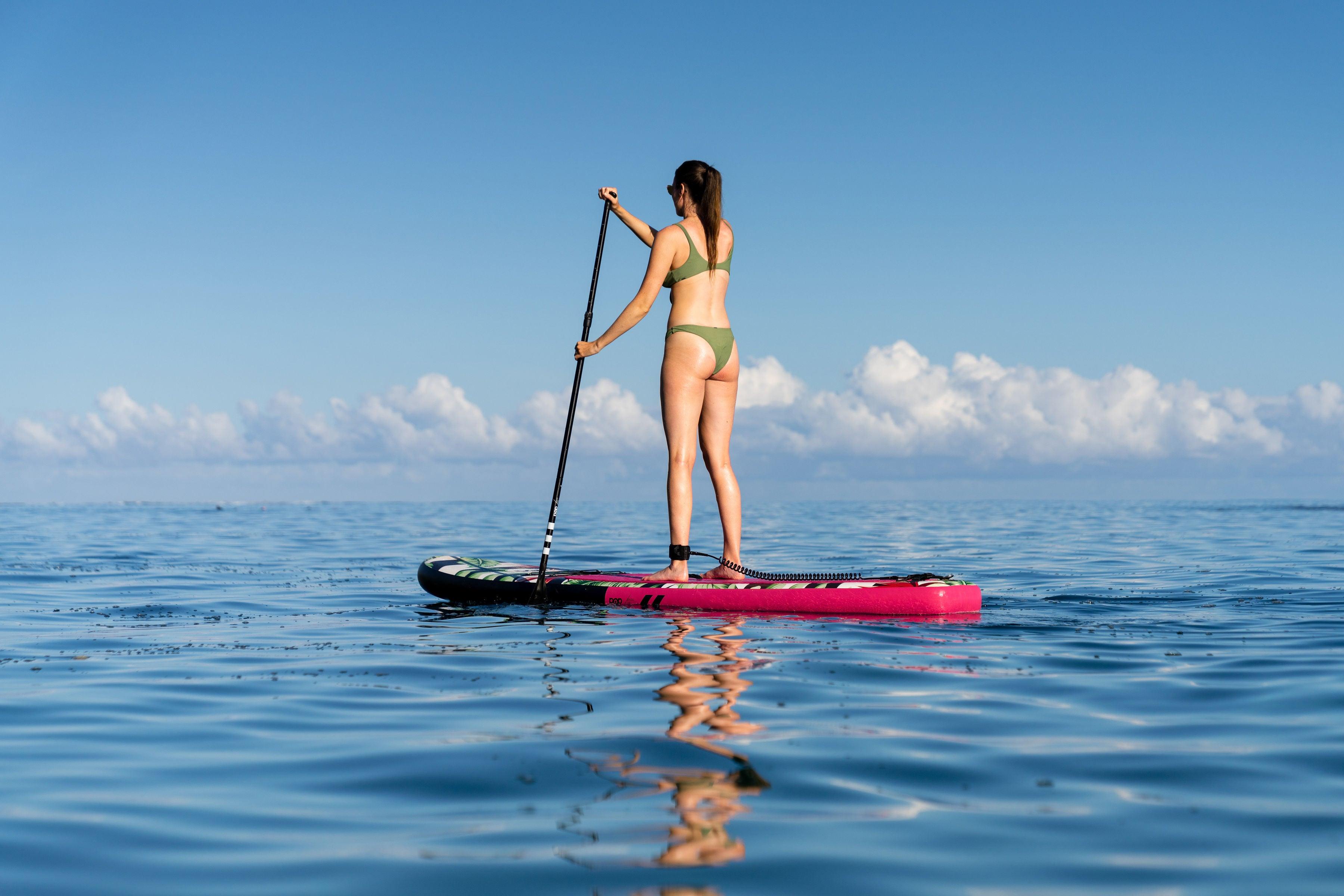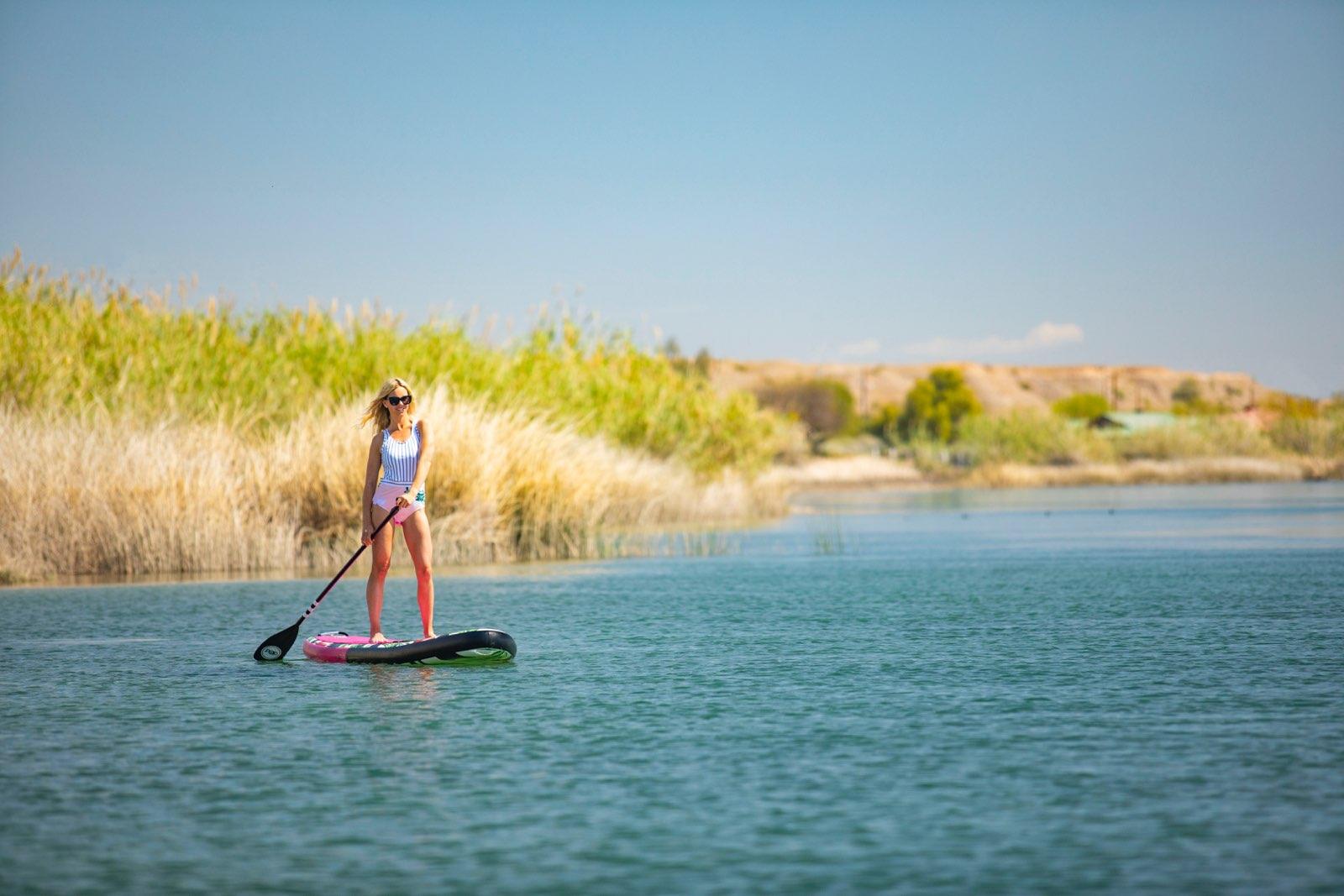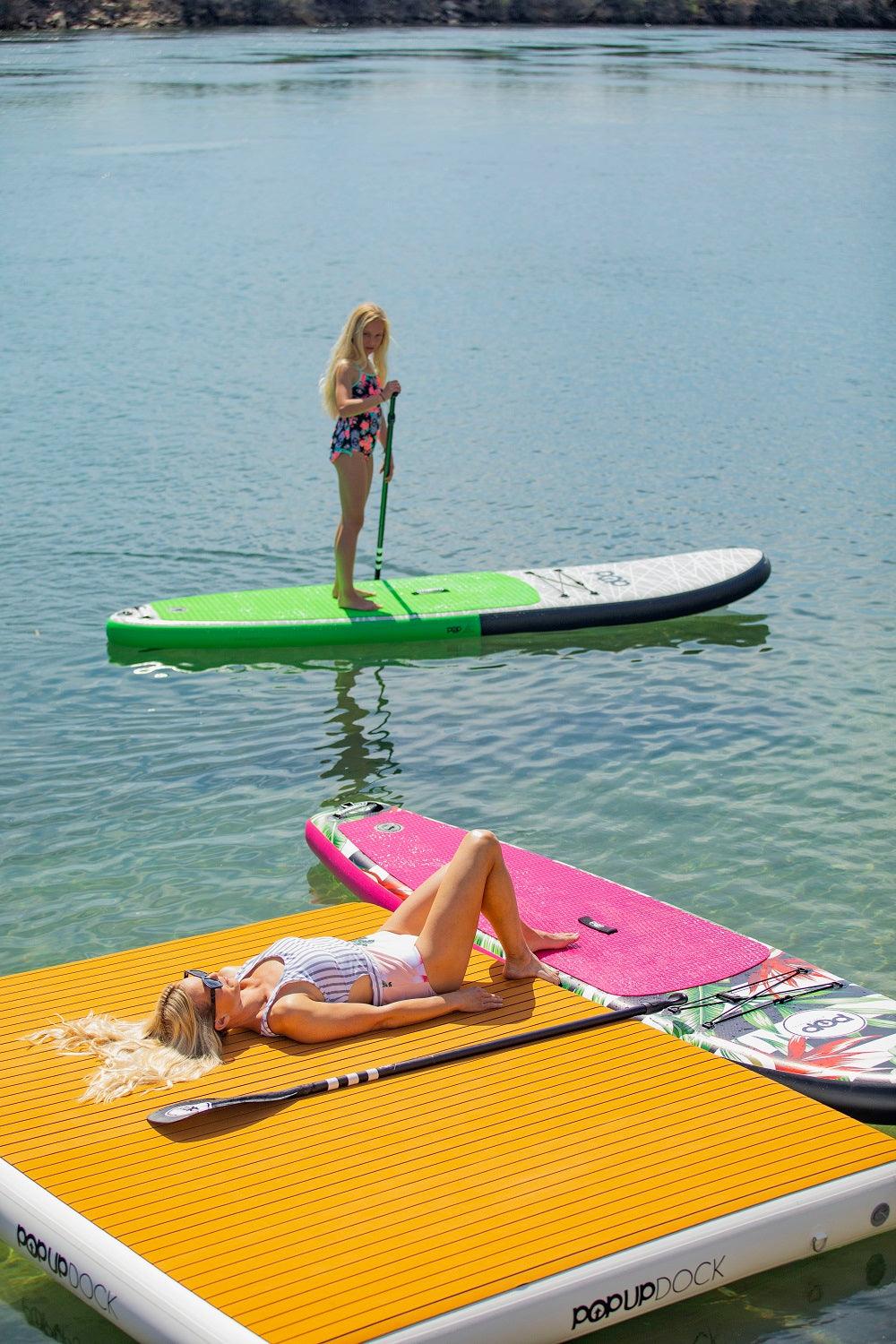 10'6 Royal Hawaiian Pink/Black
---
Like a tasty sip of pineapple juice, the Royal Hawaiian is smooth and sweet, with just the right amount of punch. The vibrant design and nimble shape make this board a guaranteed good time to ride. The squash tail improves stability and improves thrust in small surf. Where as the smaller length and width improves the board's responsiveness compared to its siblings in the POP inflatable lineup. Both beginner and expert riders looking for a board with an all-around shape and lot of personality will love this board.
Your High Roller packages includes:

Air Ride Inflatable Paddleboard
Stop Rip Bag with Wheels (TSA/CTSA Approved)
Aluminum 3-piece Paddle
10' Leash
High Capacity Hand Pump
Universal 8" Fin
Repair Kit
Board Dimensions: 10'6"x30"x6"

Max Rider Weight: 250lbs

Board Weight: 23lbs

Total Kit Weight: 39lbs

Material: AIR RIDE Woven Drop Stitch & PVC

Stitch Count: 14,800

Optimal Inflation: 12 - 15 PSI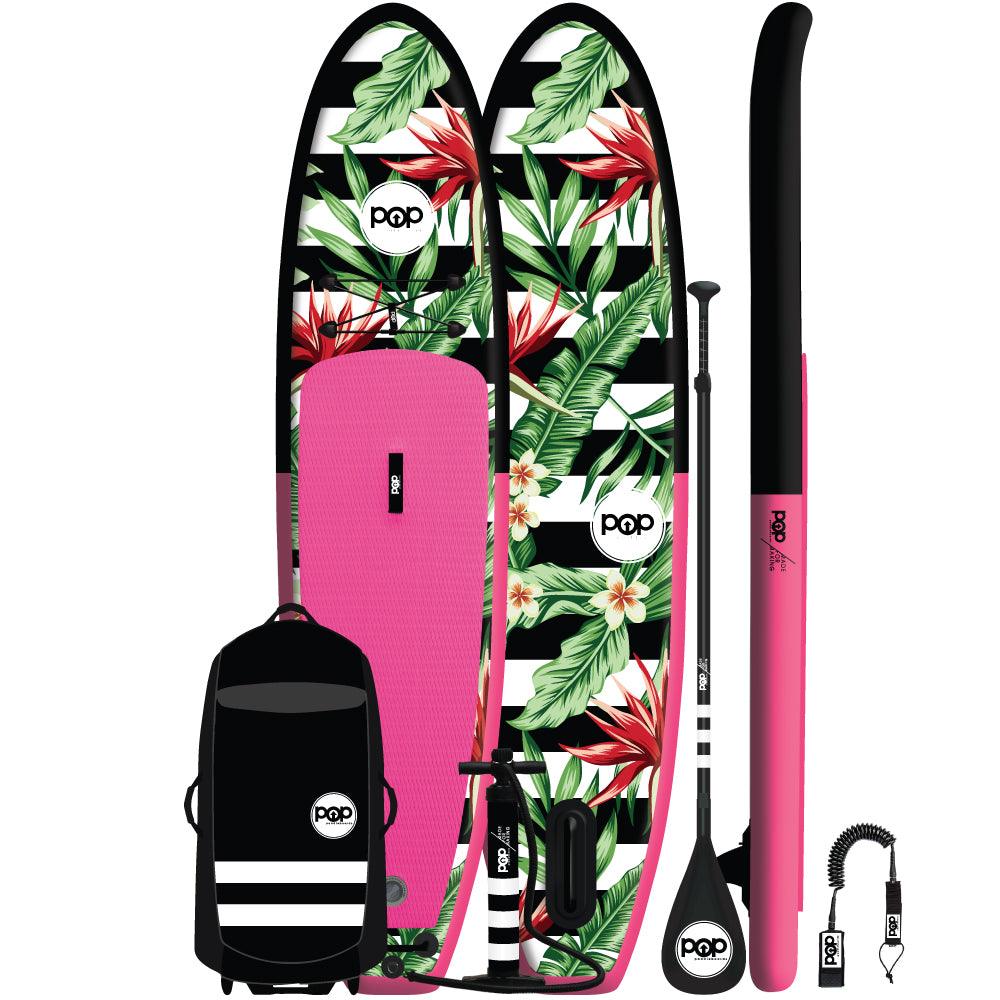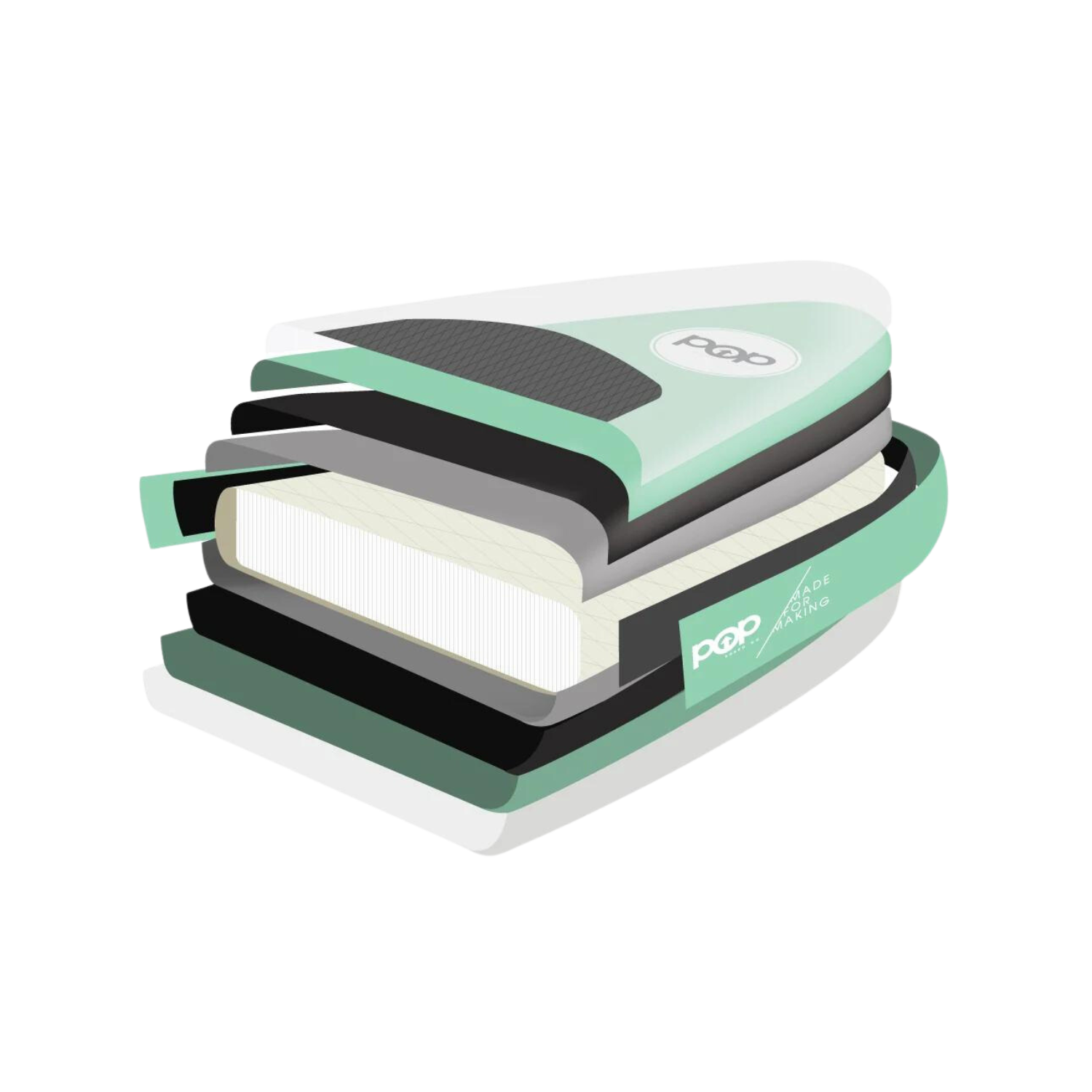 Air Ride Construction
Multi-Stage Quality Control
Each individual layer is pressure tested for 24 hours before advancing to next production stage to ensure an impermeable seal on all layers.
Perfect Shape
Precise laser measurements quality control the boards for proper rocker and evenness.
Supreme Rigidity
Constructed with highest tensile strength drop-stitch fibers for supreme rigidity.
Extreme Durability
Reinforced with maximum denier, Military Grade PVC for extreme durability.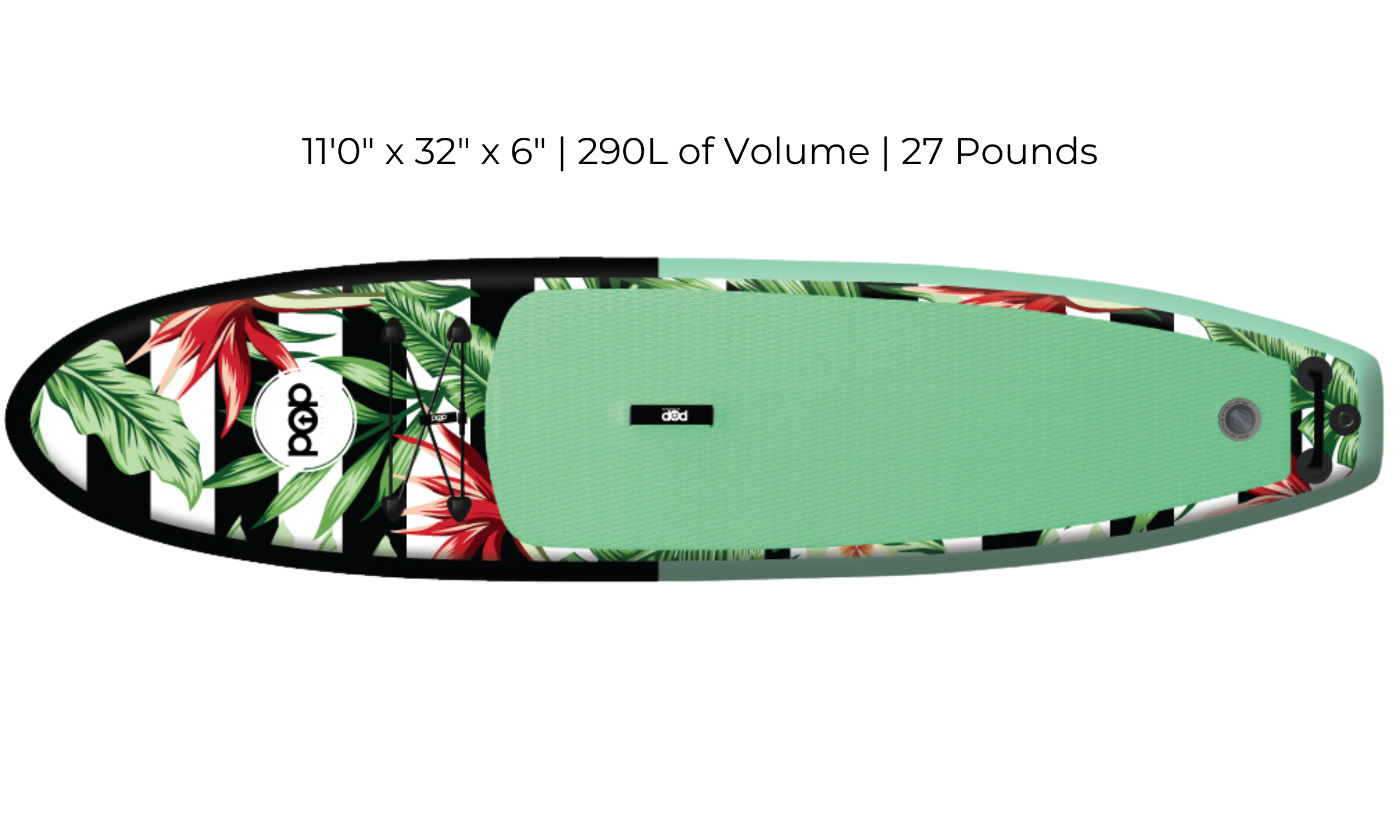 Before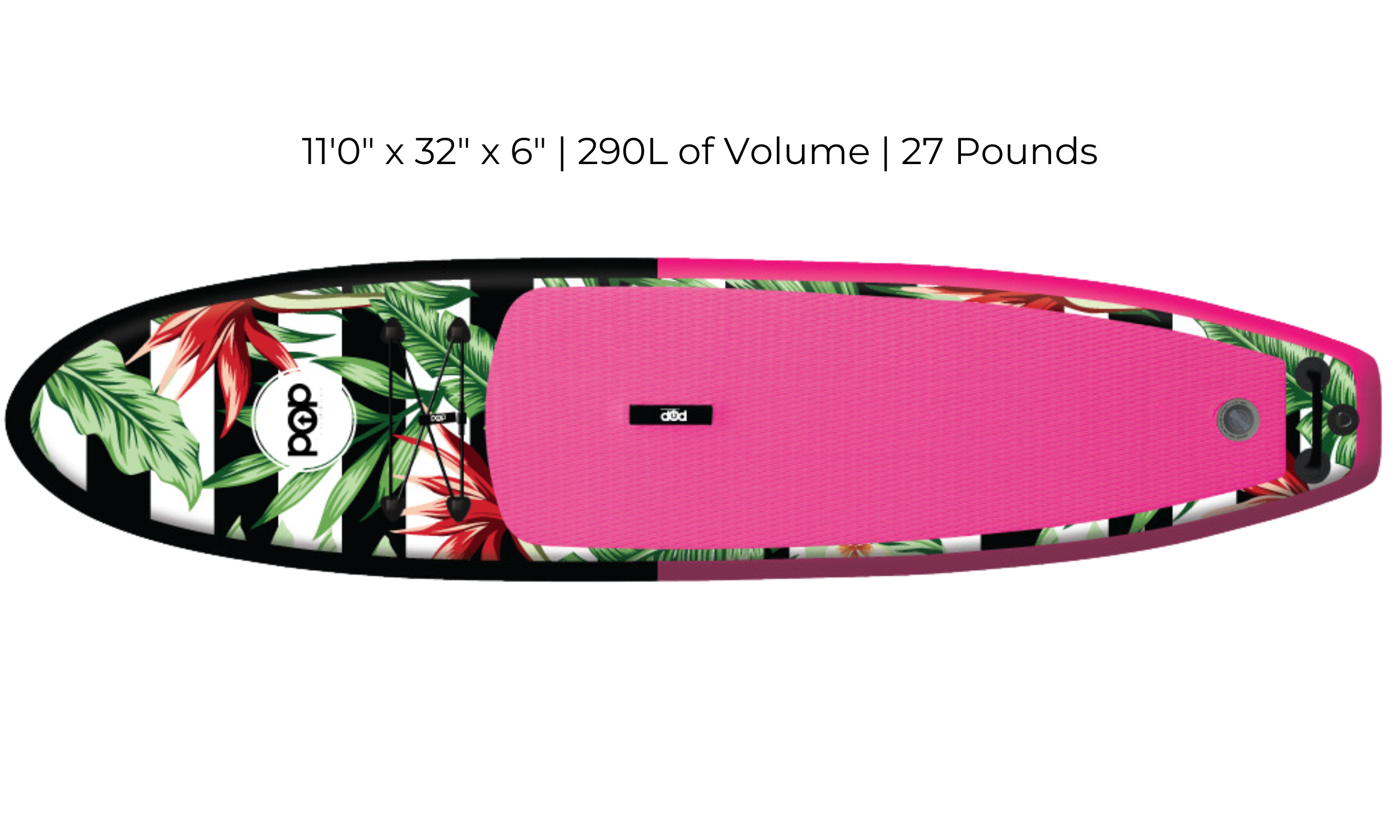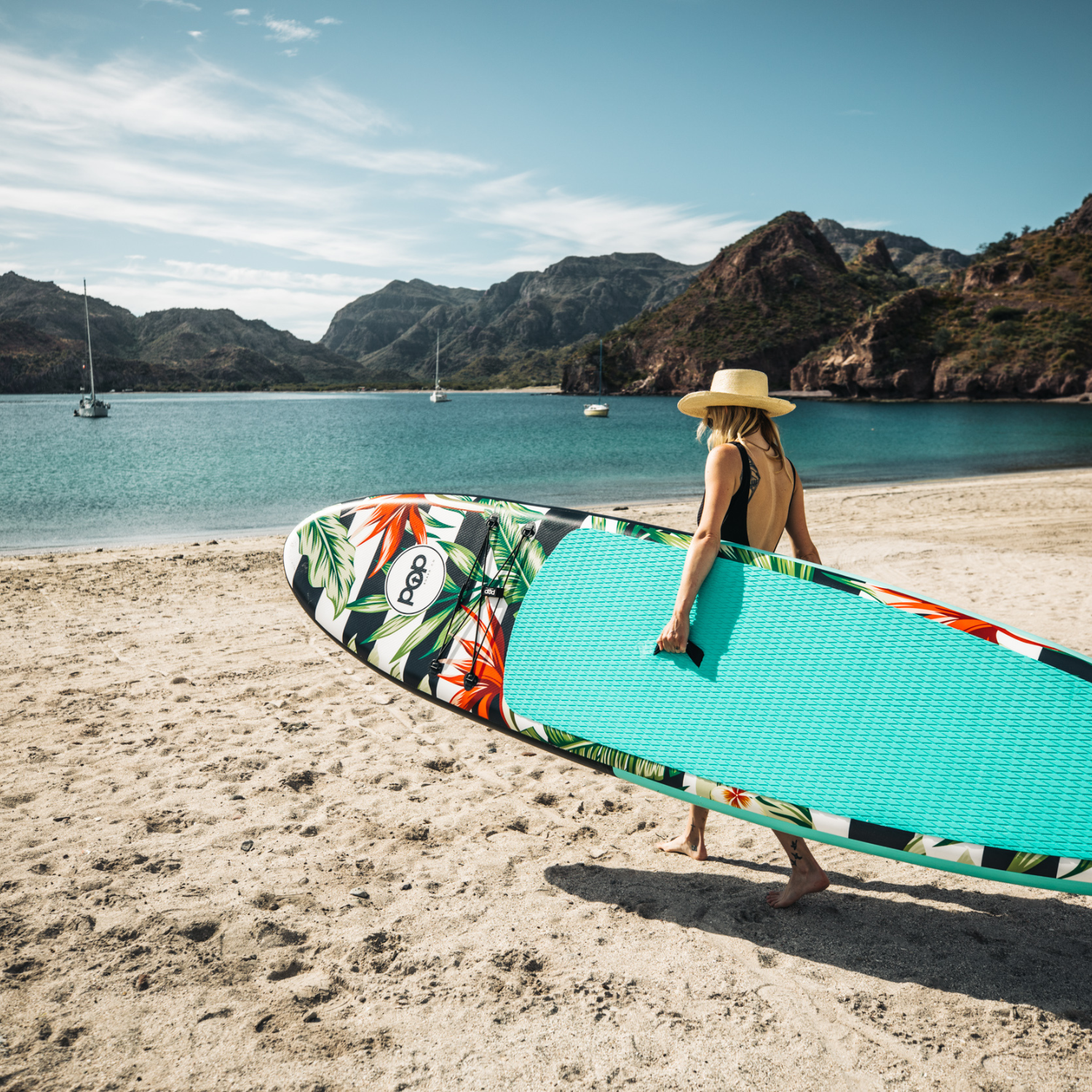 Award Winning HD Graphics
Ride in style with POP's award winning HD graphic. The Royal Hawaiian is eye catching, instagram worthy, and one-of-a-kind.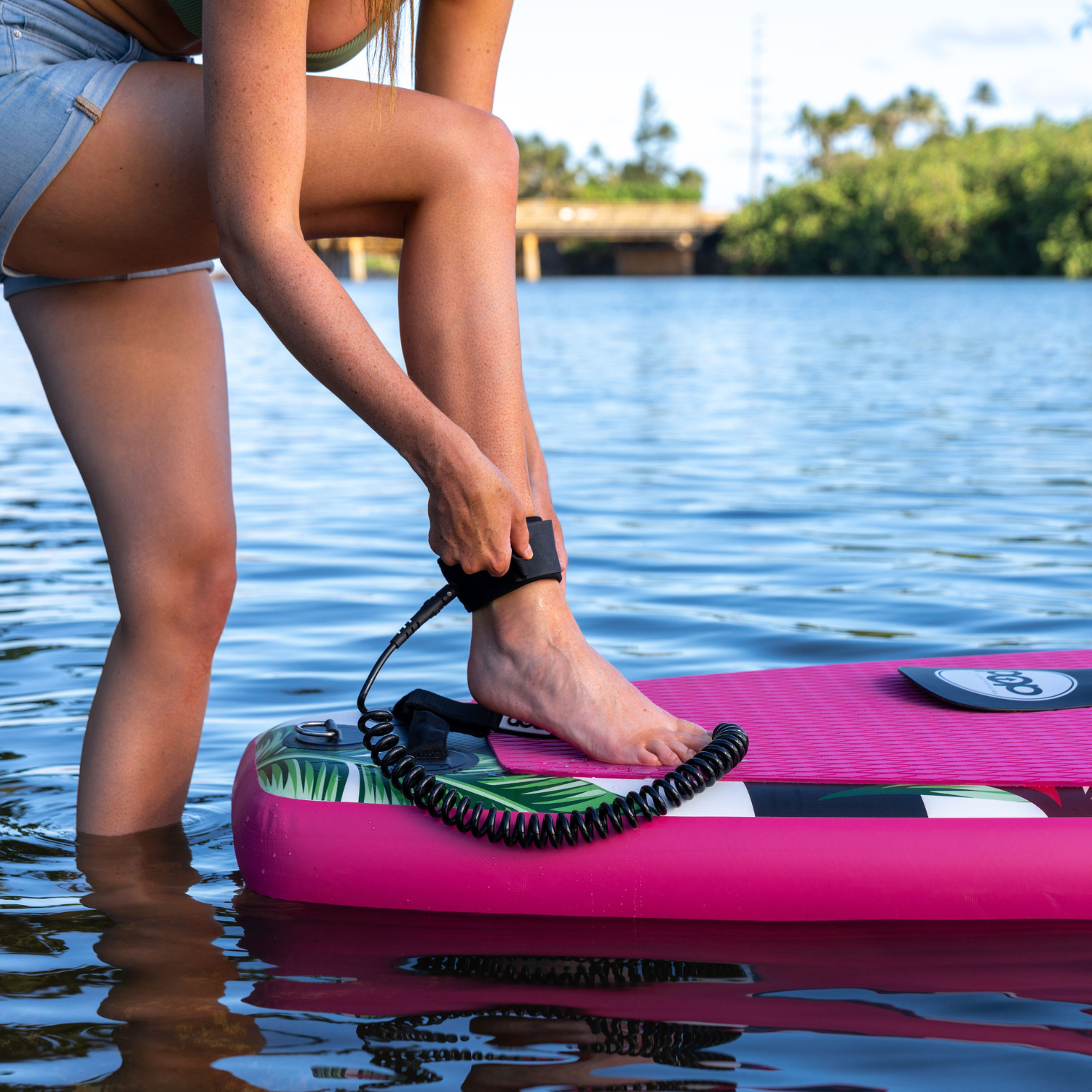 High Quality Accessory Package
Top quality boards means top quality accessories. Every piece of your full package is designed for comfort and durablity.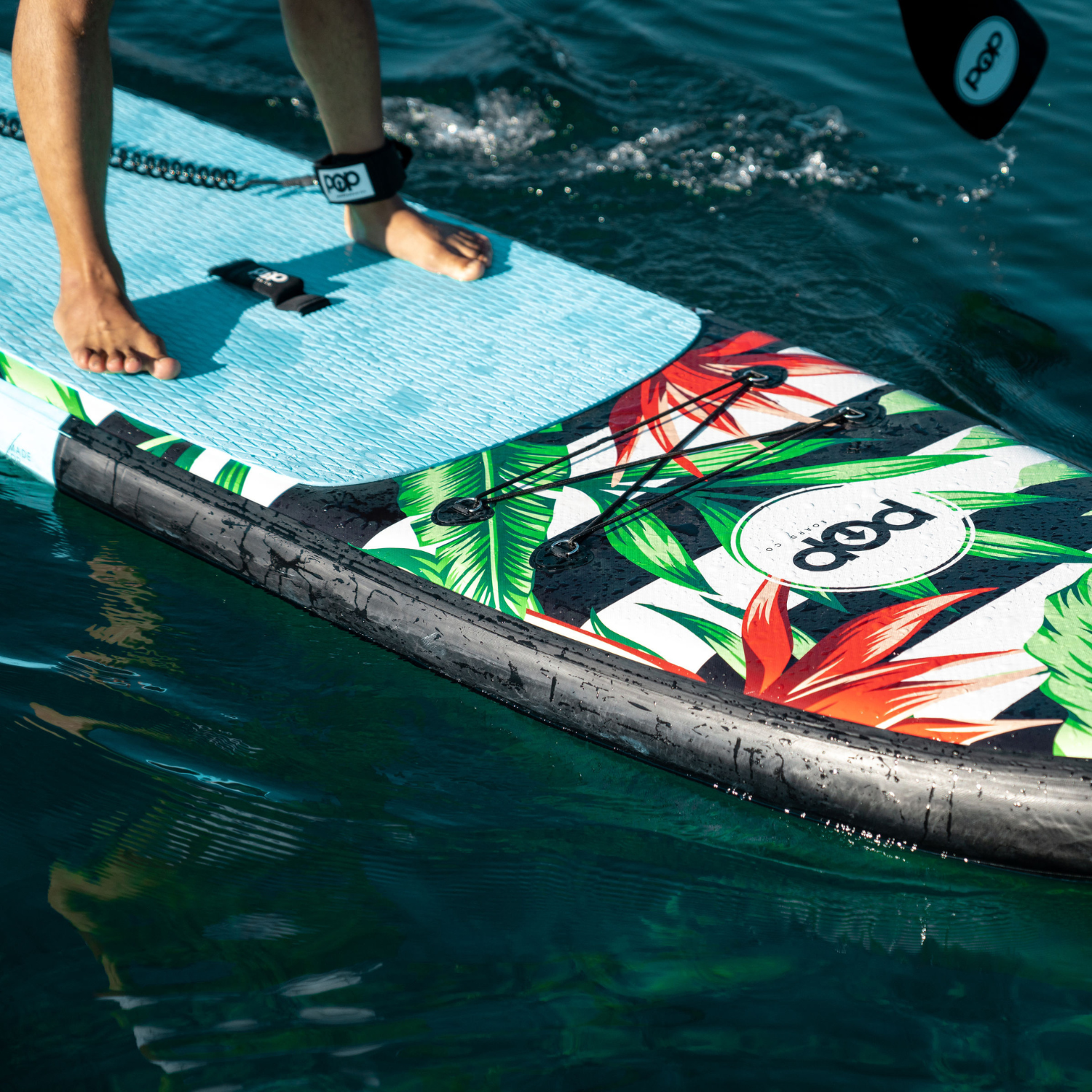 Narrow Glide
Feel the difference of speed with a unique 30" width (compared to our recreational 32" wide models). This board cuts through the water effortlessly and offers a slightly more advanced paddling style.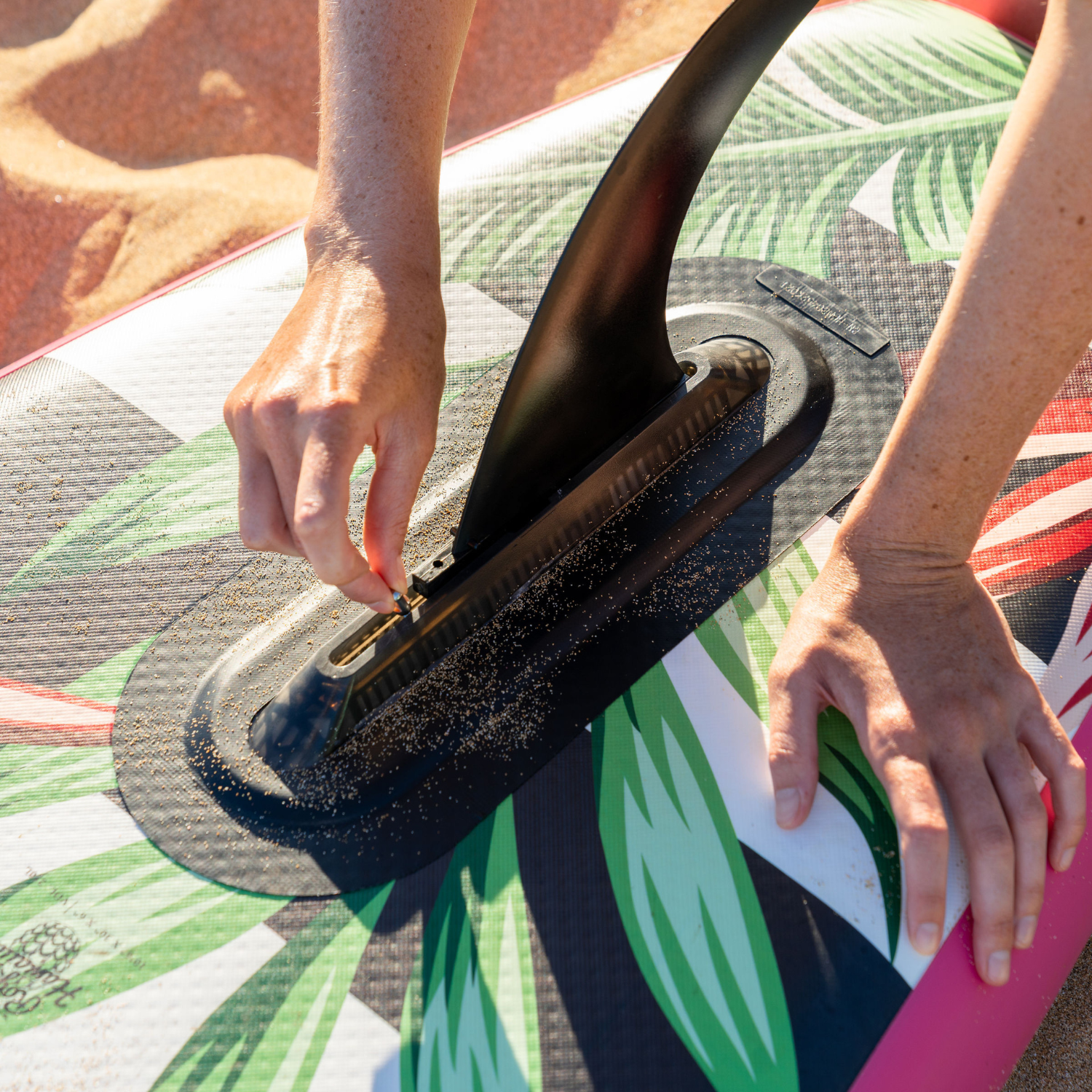 Optimum Speed Universal Fin System
This board is designed with a single removable univsal fin system. This means we've ditched a thruster, or three fin, system to minimize drag and increase glide. This board's design is largely recommended for recreational paddling, and long distances.
The removable system allows you to pack up your board with no bending to your fin, as well as optional fin sizes and shapes for different rider styles. Your kit includes an 8" hard fin that will accomodate most paddlers, but can be switched out to suit your paddling needs.

3 fin systems are generally recommended for paddlers looking to surf the swell. If that's what you're after, check out our rigid surf paddleboards.
This product is rated 4.8 of 5.0 stars.
It has received 9 reviews.
I recommend this product
Where Do You Paddleboard?
Love my new board!
Really firm and stable, way better than my last paddle board!
Woohoo! We may be bias but we love your board to.
Thanks for the order Tanya!
I recommend this product
Where Do You Paddleboard?
Received it but not use it.
I didn't have time to try it (because it's to cold outside), but I love it. It's a beautiful product
Thanks for the review Manon - let us know how the maiden voyage goes! :)
I recommend this product
Where Do You Paddleboard?
Love Love Love My Board
Well first off, my Board looks so great and I have received numerous compliments. But more importantly, I love how sturdy it is, how light and easy it is to carry both inflated and in its bag, the bag is super durable, compact and great features. The board is very sturdy on the water. Overall, I would highly recommend this board.
Reviewed by Jan Kestle and F.
Verified Buyer
I recommend this product
Where Do You Paddleboard?
Fantastic
the board is amazing - we love it - beginners and experienced and everyone in between. even better was the service and support. you rock!